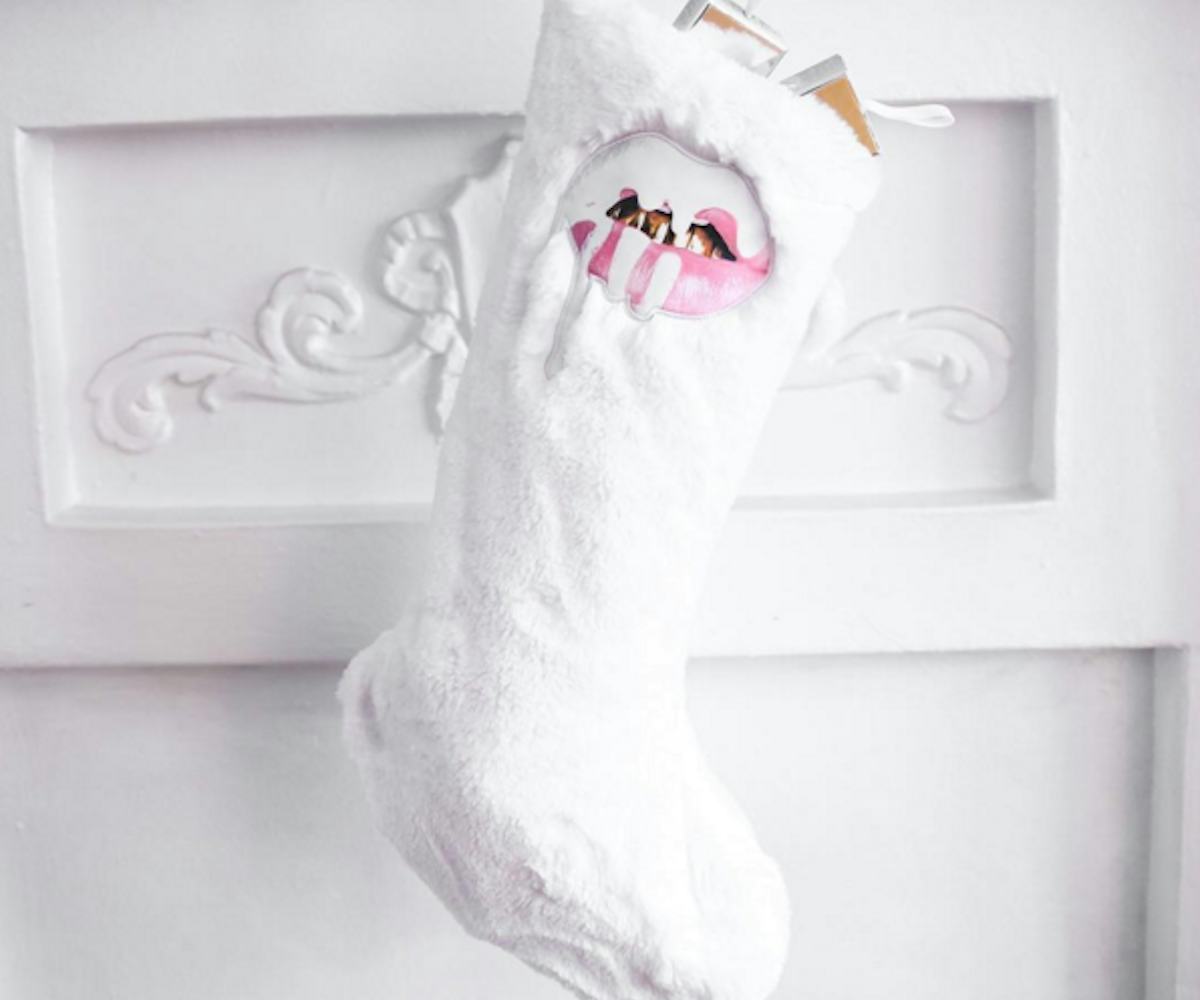 Photo courtesy of @kyliecosmetics Instagram
8@8: Your Morning Scoop
Kylie Jenner has provided us with the holiday kit of our dreams
Today is...
International Day for the Abolition of Slavery, an important cause that focuses on the eradication of slavery in current forms, which sees 21 million people entrapped in forced labor worldwide.
News of the Day:
+ Saint Kylie Jenner has blessed the public with a Christmas miracle: an all-lipstick holiday makeup vault. The Kylie Lipstick Vault kicks off Jenner's 12 Days of Christmas online event, which might just rival the birth of Jesus Christ. The lipstick vault includes the 12 (we're noticing a pattern here) fan-favorite lipsticks, including Posie K, Dolce K, and Ginger. The vault goes for $120, and we assume the release of another surprise is to come. In the meantime, we're shaking with anticipation.
+ We are similarly excited and nervous for the Twin Peaks reboot premiere coming this January. To hold us over past the new year, Showtime has released official merchandise for the comeback, including original artwork by creator David Lynch, coffee cups, T-shirts, and patches that will be familiar to every fan. A hint to all our friends, we know what we want for Christmas…
+ Trevor Noah and Tomi Lahren, TV host and conservative political commentator, got into it over Donald Trump, the KKK, and Black Lives Matter on The Daily Show, and, to say the least, it wasn't pretty. Watch the two discuss the serious matters concerning our country below.
+ Giving a classic fashion trope the ol' spin, luxury shoe brand Sergio Rossi released a holiday high fashion rendition of Alice in Wonderland. Entitled Magic Kingdom, the Bruno Miotto-shot short takes place in the depths of the brand's home base Italian factory. Watch as models Nataliya Buychevka, Bhumika Arora, and Lou Schoof chase an anxious little rabbit. Given that it's dedicated "to all the princesses out there," we encourage parents of the world to forgo the book and show their little ones this video. Let us know how it goes.
+ In a shocking turn of events, Tommy Hilfiger has announced he will not be taking part in NYFW this coming February. Instead, the label will be presenting the spring Gigi-Hilfiger Collection on February 8 in Venice Beach, California, noting the line's "West Coast spirit." He isn't the first major designer to skip NYFW, but we will miss his presence nonetheless.
Deal of the Day:
Deck the halls! Our favorite bath and body provider, LAFCO, is having a seasonal special in honor of the holidays. Enjoy 20 percent off of all products and free shipping till December 9. Smell good this season! 
Advice of the Day:
"Whenever I'm caught between two evils, I take the one I've never tried." —Mae West
GIF of the Day: