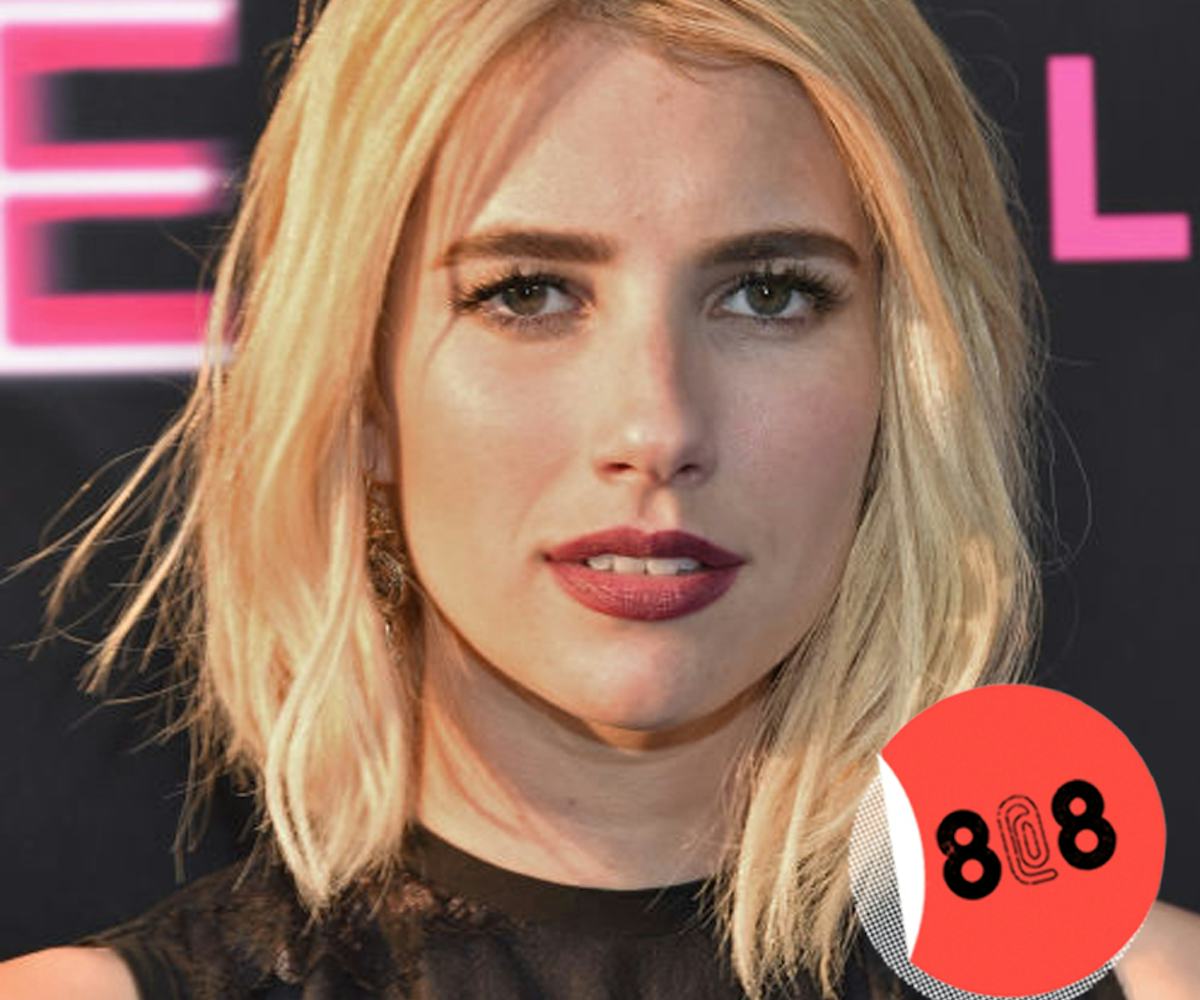 Photo by Mike Coppola/Getty Images
8@8: Your Morning Scoop
Emma Roberts Bids Her Bob Good-Bye
Today is...
National Daiquiri Day!
News of the Day:
+ Emma Roberts bid adieu to her chic bob and showcased her longer layers on Instagram. Embracing her inner scream queen, the actress has extensions to thank for her long, platinum layers. 
+ Drake channeled 30 Rock character Tracy Jordan by actually creating a sneaker made up of solid gold. In an Instagram post, he mentioned that the sneakers aren't actually wearable, as they weigh a whopping 100 pounds. 
+ Chanel has officially brought back your favorite childhood pastime: collages. The brand's newest ad campaign, for its fall 2016 collection, features models surrounded by cutout images of pearls, flowers, peace signs, and tons of color. It's very Chanel, yet somehow also very fourth grade (in the best way possible, of course).
+ Trump recently announced that Mike Pence, the Indiana governor who signed one of the most restrictive anti-abortion laws in the country, would be his running partner. For obvious reasons, this didn't make reproductive rights activists very happy. A group, Periods for Pence, which flooded the governor's office with period-related phone calls once the bill was signed, has combined forces with a new group called Tampons for Trump. Together, the two are storming Trump's campaign office with phone calls and opening up the conversation about reproductive rights. The anonymous founder of Periods for Pence told Stat News, "Since Trump chose Pence, then he must have as deep a concern about women's health care and reproductive issues, so he should probably know about them too."
+ Though Grimes has been busy frolicking in the desert for Stella McCartney's newest ad campaign for her POP fragrance, she recently took some time out of being an ethereal goddess to compile an exclusive playlist on BBC Radio 3. You can stream Grimes' Late Junction mixtape below.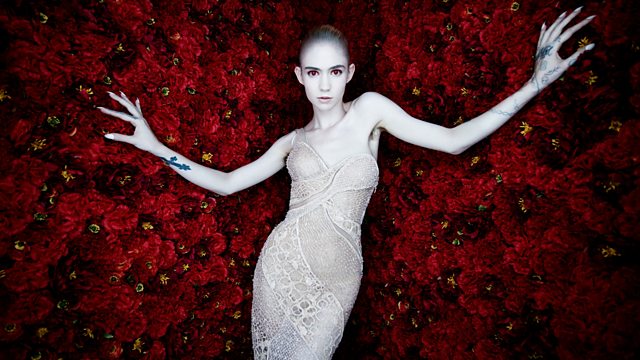 Deal of the Day:
In the wake of the Flint water crisis, Article One's Flint Collections will donate 100 percent of profits to FlintKids.org. You can shop the collection of cool shades here, and donate to an incredible cause in the process. 
Advice of the Day:
"There are still many causes worth sacrificing for, so much history yet to be made." —Michelle Obama
GIF of the Day: