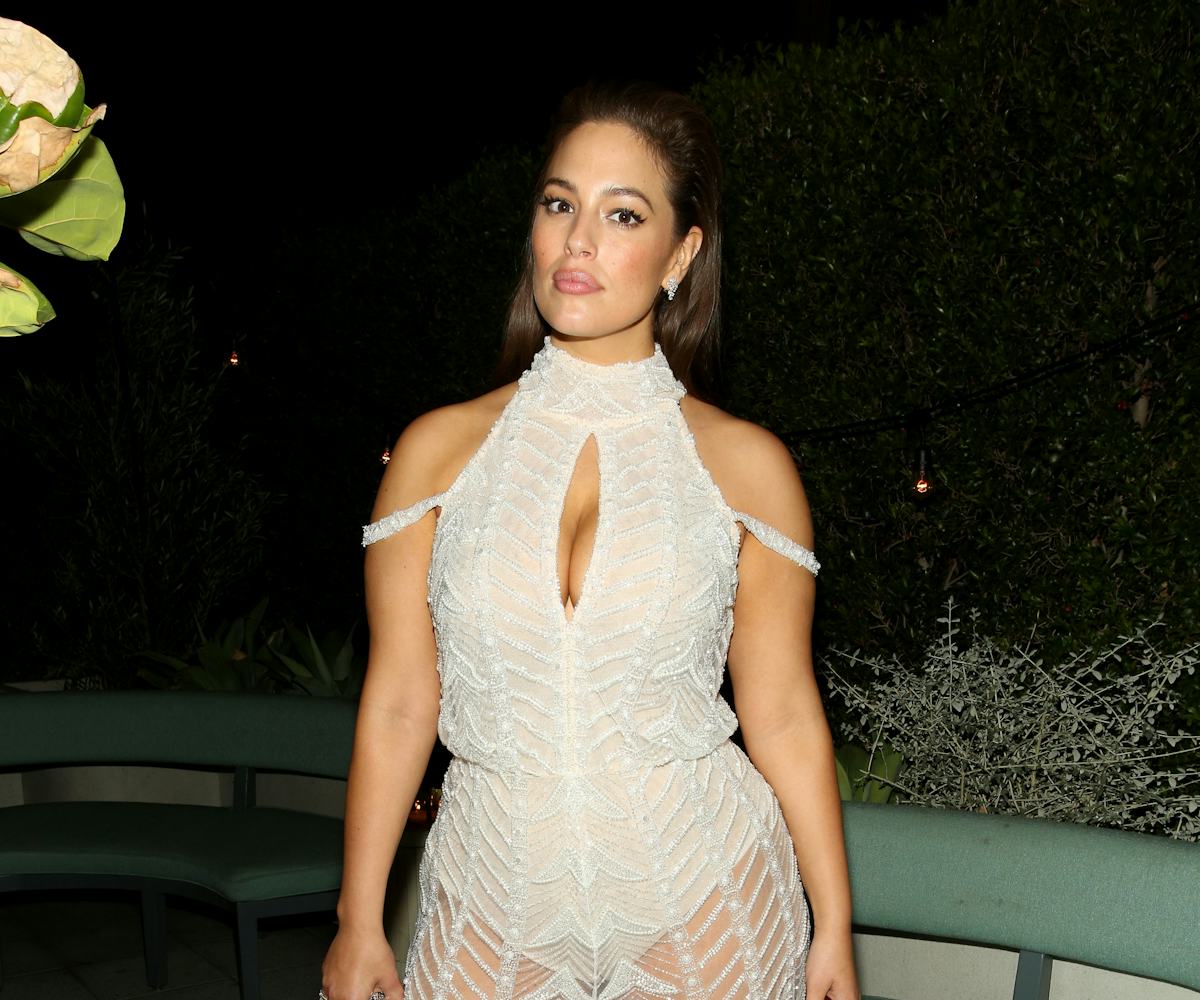 Photo by Rachel Murray/Getty Images
Ashley Graham Snagged Her First 'Vogue' Cover
Up next: world domination
By now, it's pretty clear that Ashley Graham is absolutely slaying it in life. Not only was she the first plus-size model to grace the cover of Sports Illustrated, she has also been featured on other covers, designed lingerie and activewear collections for Addition Elle, and even got steamy with Joe Jonas (okay, okay, just for a DNCE music video). That's quite a few accomplishments to have under your belt. Now, the curvy model has reached the milestone that's every model's dream: She landed her first Vogue cover.
You can catch Graham on the cover of Vogue U.K.'s January issue, captured with windswept hair and what is probably the dopest embellished leather jacket, ever, courtesy of Coach. All we have, as of now, is a glimpse of the cover, but we're guessing that the full spread is going to be well worth the wait. While this is another "first" for Graham, it's also a first for Vogue, as the British edition has never used a plus-sized model for their cover.
They certainly aren't the first to feature curves on their cover, but being that Vogue is one of the most esteemed fashion magazines of all time, we hope that this will make more of an impact on the industry as a whole. While a lot of progress has been made in terms of body positivity and inclusivity, there, undoubtedly, is still so much to be done.