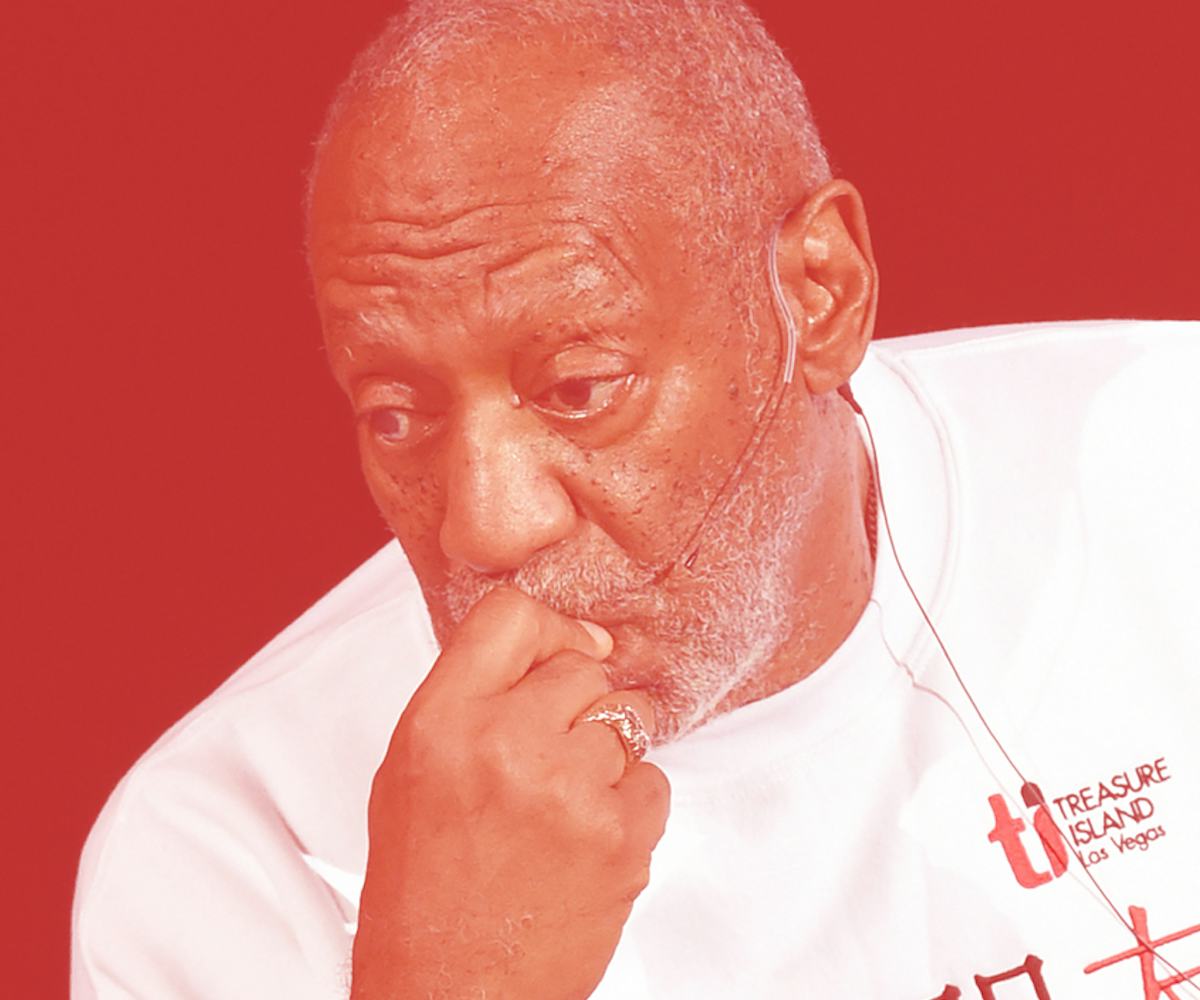 photo by ethan miller /getty images
35 of bill cosby's alleged assault victims cover new york magazine
including their personal stories
No matter how trivial they may seem, magazine covers have an enormous influence on popular culture—just think back to when Kim Kardashian's ass covered Paper Mag and when Caitlyn Jenner made her graceful debut on the cover of Vanity Fair. Now, 35 women are making their mark by appearing on New York Magazine's latest cover. These 35 women are the alleged sexual assault victims of Bill Cosby.
Rumors and accusations of Cosby's behavior have only been growing more rampant, especially following the revelations in his 2005 deposition. This cover proves to be a powerful attempt in returning to alleged victims their voices, after years of trying to get Cosby convicted. The headline reads: "Cosby: The Women, An Unwelcome Sisterhood," and the 35 women are photographed sitting next to each other, in a solemn black and white image. The magazine's online site shared personal testimonies from all 35 of the women as well as videos from six of the victims. 
It's about time these women get their opportunity to speak about their experiences. Now, it's time for us to listen.