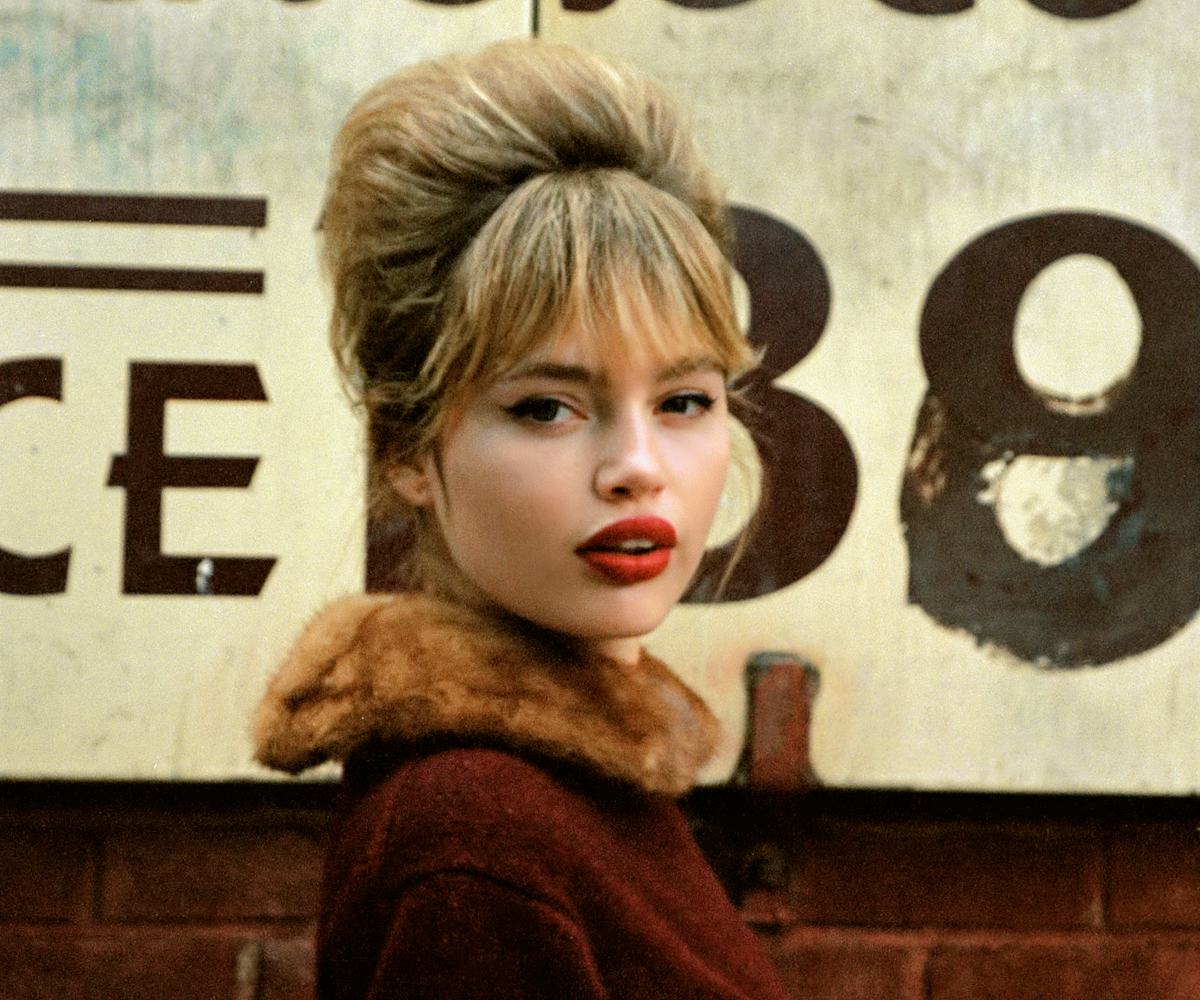 Photographed by Silja Magg
dos and dont's: cat eyes
the easy way to getting a purr-fect look.
While other beauty trends come in and out of style, we never really get tired of the cat eye. It's a little retro, a little punk, and always pretty--at least, it is when you've got a steady hand and a good liner in your makeup arsenal.
That much is clear in our September beauty story "Block Party," in which model of-the-moment Staz Lindes poses around New York City in a range of looks, including a sleek, perfectly painted-on cat eye (turn to page 166 of the issue to see what we mean). She had makeup artist Tina Turnbow helping out that day--but since we can't all have a pro by our side in the AM, we got Turnbow to share her cat eye-drawing secrets. Follow her instructions and you just might end up with something that's purrfect.
DO CHANNEL PERSONAL ICONS
"A good thing to do is to reference old school photos for inspiration in seeing how it looks on different women. It's really about finding pictures that inspire you and then playing with [your liner]."
DON'T THINK THAT YOUR EYE SHAPE WON'T WORK
"I think anyone can pull it off--it's really about how you apply it, and also just working with the shape of your eye. Because there isn't just one way to apply it on every eye shape. I always alter it depending on the entire shape of the whole eye."
DO USE YOUR FACE FOR SUPPORT
"Pull your eyelid from the outer corner and from the temple, so that it stretches the eyelid--you're giving yourself a smoother, taut surface. I also rest my thumb area onto the cheek."
DON'T FEEL LIKE YOU NEED TO STICK WITH TRADITIONAL LIQUID LINERS
"Some of the gel liners or pot liners with a brush may be easier for people to work with. And I'm starting to go back to the marker!"
DO USE YOUR LID AS A REFERENCE
"The lid is really where you're focusing; is it almond shape? Or is it really round? It's exaggerating slightly what you have and thinking of that lifted, wide-eyed shape."
DON'T BE AFRAID TO SMUDGE IT
"Play with it; if it's not perfect, it's OK. A lot of women are so scared of it not being perfect, but smudging it or blurring the edges out makes it all a little more modern!"
DO FILL IT ALL IN
"What I do normally is draw one line that goes from the inner-corner and goes up and out--and then I fill in the outer-part. That way you draw the shape with one flowing line."
DON'T TRY IT WITHOUT WIPES
"Makeup wipes are such saviors, because when you open your eye sometimes the line looks different. Take a tip [of a wipe] on the outer corner and clean it with an upward stroke. It'll clean it up and lift it."
DO PLAY WITH COLOR
"I love charcoal, steel-y gray [liners], and I think it's so cool on all eye colors. I'm a huge fan of really indigo blue--they're very brightening and they can pop. And during the day I sometimes feel like chocolate brown and coppers are great, especially on blue eyes."
DON'T GET STUCK IN THIS ERA
"I love that look of having your eyes done, and everything else is left raw. If you want a more '60s feel, draw a thicker line and leave your lips really nude. And then a thinner line with a red lip for a little more of a '50s look. Cat eye liner looks almost so blank that it can look a little alien--so I put a little mascara on the bottom lashes to give it a little more shape. Or sometimes I'll put a little shimmer-y powder on the inner-corner of the eye to brighten it."
TINA'S CAT EYE TOOLS:
For A Classic Liner: Revlon ColorStay Liquid Liner - $7.99
For A Marker: Cargo Texas Liquid Liner - $20
For Some Color: Lancome Artliner 24H - $30
For A Waterproof Option: Make Up For Ever Aqua Liner - $23
For A Gel Liner: MAC Fluidline - $16
TINA'S CAT EYE ICONS:
"Marianne Faithfull and Twiggy a little bit. I love Edie Sedgwick, and obviously Brigitte Bardot, Sophia Loren, and Liz Taylor. You know who I've bee looking at so much recently is Natalie Wood--so gorgeous!"
Staz Lindes posing in the September issue of NYLON
Staz Lindes posing in the September issue of NYLON
Brigitte Bardot is one of makeup artist Tina Turnbow's cat eye icons.
Natalie Wood is another cat eye icon.
Sophia Loren's cat eye always inspires Turnbow.