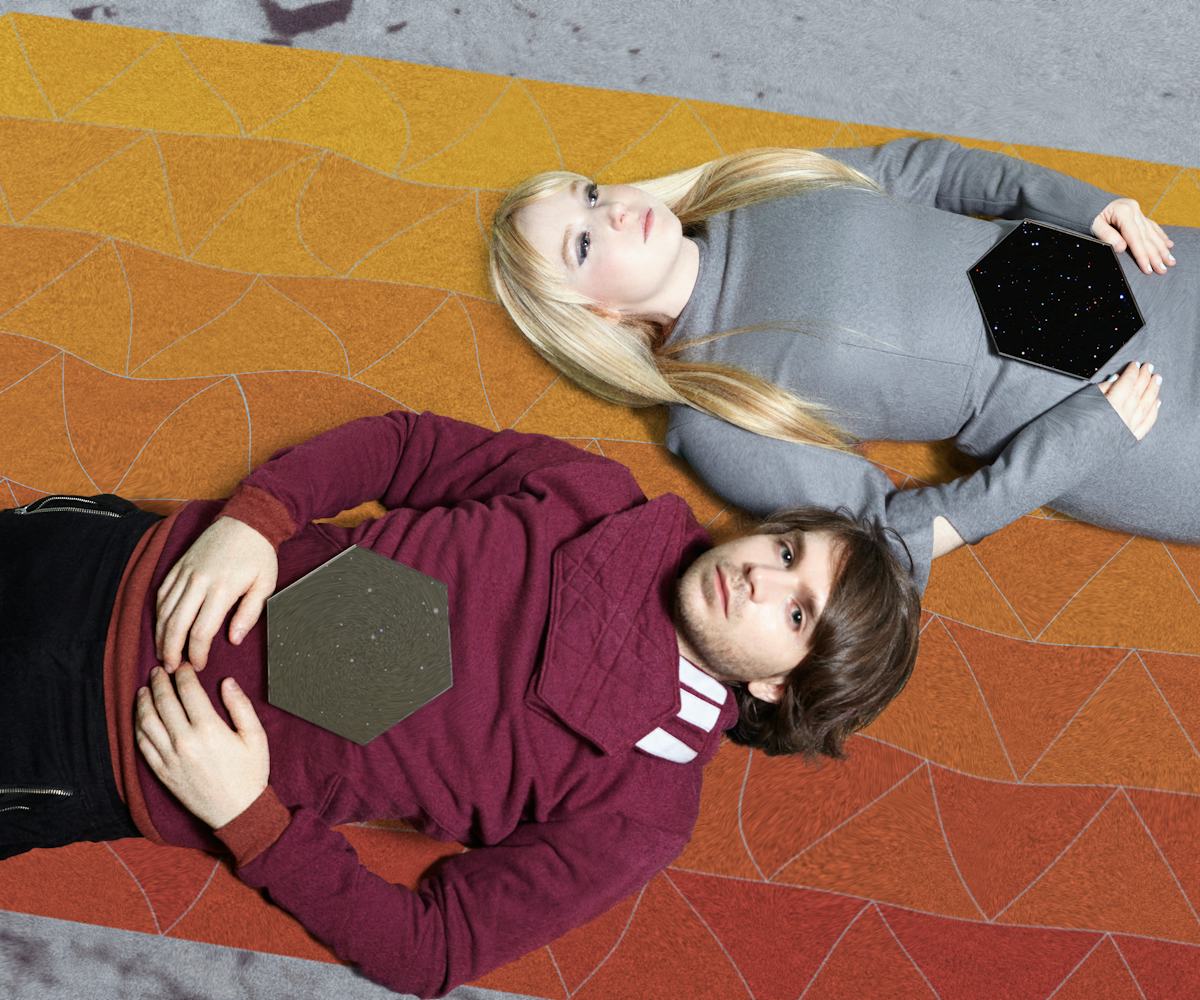 Photo courtesy of Corbu
Corbu Will Inspire You To Fight All Your "Battles"
Get lost in their pretty, visual world
By incorporating mesmerizing visuals with their gleaming, synth-soaked sound, New York-based indie pop band Corbu has created their own alternate universe. Comprised of Jonathan Graves and his creative partner Amanda, the duo's upcoming debut album, Crayon Soul, features empowering vocals and luscious synthesizers, making for a shimmering, otherworldly project. Now, with the release of the music video for their new single "Battles," Corbu takes us on a journey to the very hypnotic, galactic world that they have created.
In their new Daniel Cordero-directed animated video, viewers follow the story of a determinant space cadet traveling through celestial galaxies made up of puzzling shapes and alluring lights. Through each galaxy, the cadet faces adversity, until he powerfully makes his ascent in the end. 
"Crayon Soul is a movie in our heads, not just an album," said Graves. "This video is a scene from it. Every piece of artwork we make is a snapshot from it. Nothing you see is in order as far as the story, but it's more fun that way. You have to put the pieces together yourself."
Crayon Soul on August 5 via Big Picnic Records. Feel inspired after watching the entire video, below.