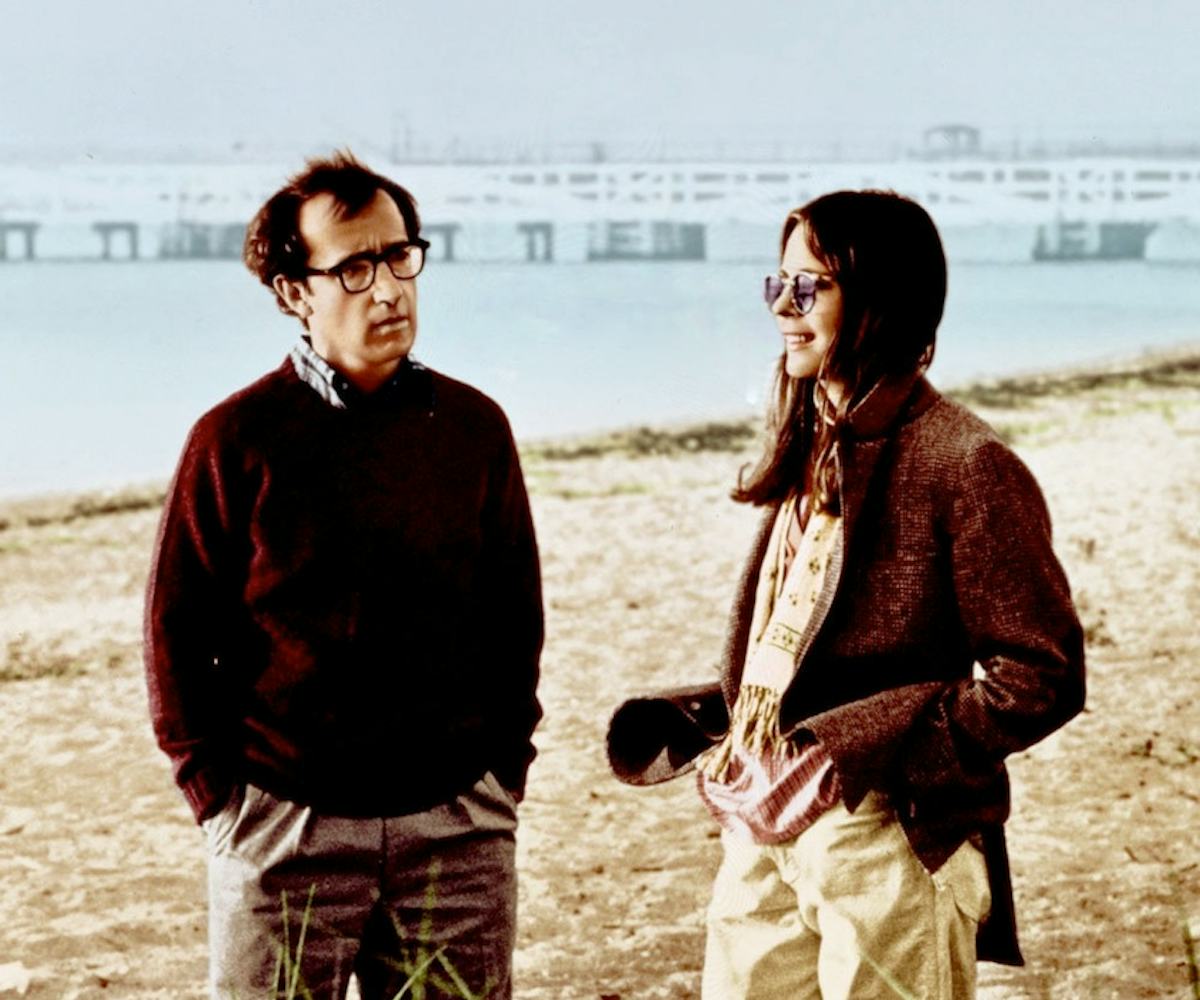 Annie Hall.
screen time: fall films
our picks for your autumn movie marathon!
Fall means a lot of things: apple picking, pumpkin spice lattes, and Halloween (obviously). But along with all this, there's something about the crisp weather and changing leaves that flips a switch in your head.
Sort of like your brain saying, "cancel all your going-out plans tonight and curl up with a movie on your couch instead." Sounds tempting, right? So go ahead, give in...
We've rounded up our favorite fall flicks for the ultimate autumn-themed movie marathon, ranging from the old school--hello, Robert Redford and Ali MacGraw!-- to the newer favorites. And while they might differ in genre and in the casts, the common thread running through all of these films is the fact that each and every one just screams "fall."
Can't decide?  We've included all of the trailers below, so you can pick which one (or three) you're going to watch tonight. 
Check out our list, and if you think we missed any, add your own here! 
Diane Keaton, Woody Allen, and outfit inspiration to last you all season long. What more could you possibly want?!
No fall movie list would be complete without this tear-jerker starring Ryan O'Neal and Ali MacGraw. Warning: this one might be best watched alone. 
Nora Ephron's classic romantic comedy will never make you think of Katz's Delicatessen the same way again. 
An oldie but a goodie, filled with preppy boys in varsity sweaters, Robin Williams, and a baby-faced Ethan Hawk.
Wes Anderson's comedy about Max Fischer (Jason Schwartzman) just never gets old. Watch it now and download the amazing soundtrack after. 
We don't recommend acting like Tracy Flick (Reese Witherspoon) in real life, but we do recommend copying her on-point prep style. 
A life of crime doesn't seem that bad--especially when it includes Warren Beatty, Faye Dunaway, and an epic wardrobe. 
Nothing says fall quite like football season, and nothing says football like this 2000 film. Or, you could watch Rudy for even more pigskin. 
If the Simon and Garfunkel soundtrack doesn't get you immediately --or the fact that this is an instant classic-- just go ahead and press play and prepare to be seduced. 
Rooney Mara gets involved in a touchy situation during this scandalous prep school drama, costarring Brie Larson.
This Noah Baumbach comedy will make you want to drag out your giant thrifted leather jacket and prance around on the streets, just like Greta Gerwig. 
The film's Jewish heroine Shoshannah, played by Melanie Laurent, has the most perfect fall wardrobe, including palazzo pants, a newsboy cap, and a killer (literally) red dress.-- STEFF YOTKA
It always seemed to be fall on the Beale Estate. SY
Who doesn't want to be Tracy? Or at least have her collection of button-downs? SY
Anna Karina's red cardigan, gingham skirt combo is how I wish I looked all fall. It's also oddly similar to Prada's fall '13 collection, meaning it's
tres cool
at the moment. SY
While this movie spans almost a year, it's Tilda Swinton's character's fall coats and velvet shoes that will always stand out in my mind as the ideal bourgeois wardrobe for autumn. SY
Varsity jackets, pencil skirts, scarves... 
The Breakfast Club 
is like a how-to for looking cool September to November. SY
Love Story
When Harry Met Sally
Dead Poets Society
Rushmore
Election
Bonnie and Clyde.
Remember The Titans.
The Graduate
Tanner Hall
Frances Ha
Inglourious Basterds.
Grey Gardens
Manhattan
Une Femme Est Une Femme
I Am Love
The Breakfast Club