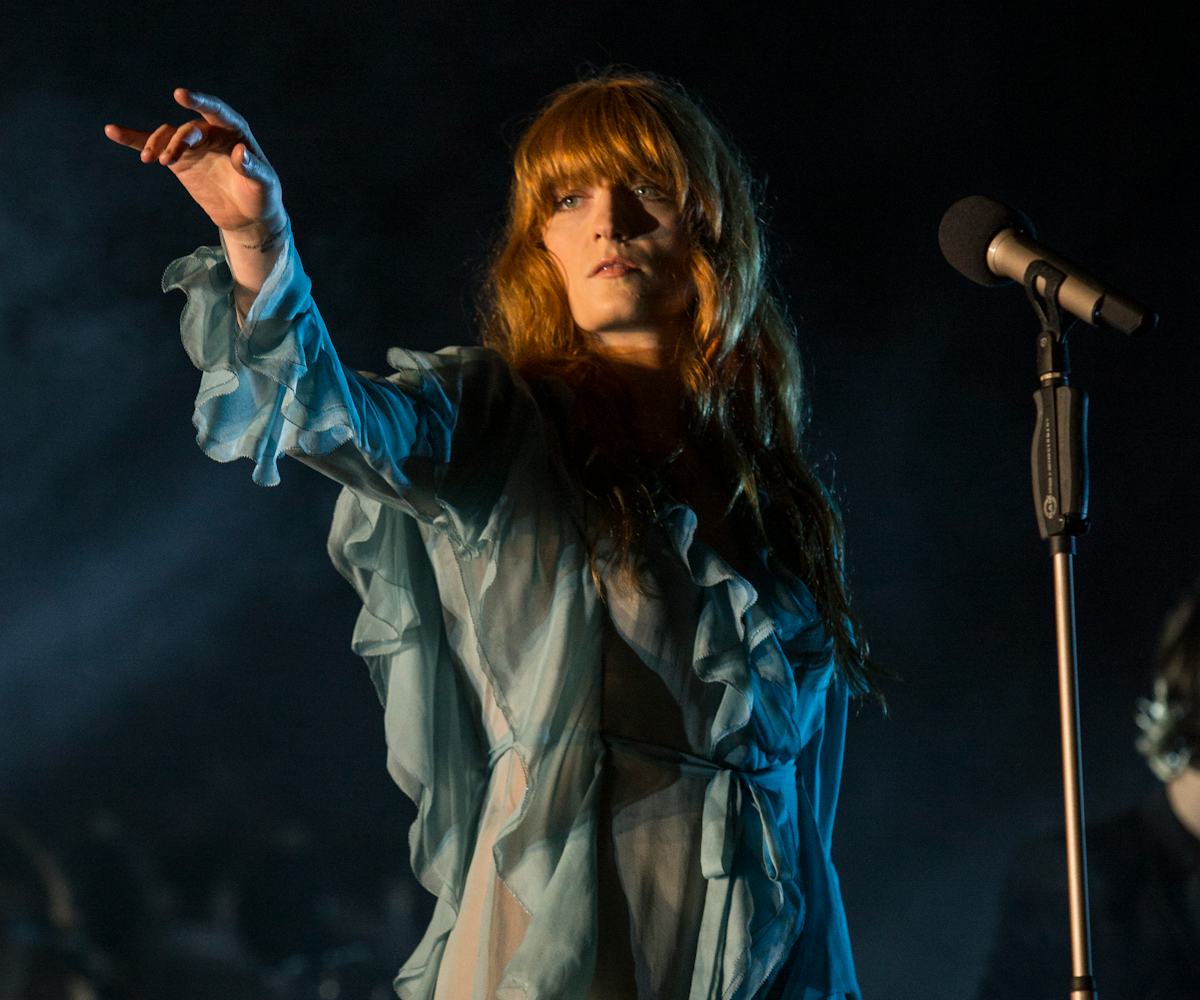 Photo by Raphael Dias / Getty images
Florence + The Machine's 'Austin City Limits' Performance Will Leave You Breathless
On the latest episode of Austin City Limits, Florence Welch proved why she's one of the best performers doing it. The singer also opened up about Florence + The Machine's latest album, the tour de force How Big, How Blue, How Beautiful. But the real reason to watch is for the epic dual performances of album standouts "Shake It Out" and "What the Water Gave Me."
Florence mentions in the interview that she finds performing live cathartic, and boy does it show. Few performers can command the stage quite like Welch, whose vocal abilities are virtually unmatched. One person who agrees is Lady Gaga. The singer teamed with Welch on "Hey Girl," a new track on her just released album Joanne. 
"Me and Florence did a duet together. I started to work on an idea for a song that I really wanted to do with a girl and you'll see why when you hear the music what the song is about" Gaga said recently. "She's really to me, if not the best but one of the greatest vocalists in the world. She's incredible."
Watch the performance, and her interview, below.