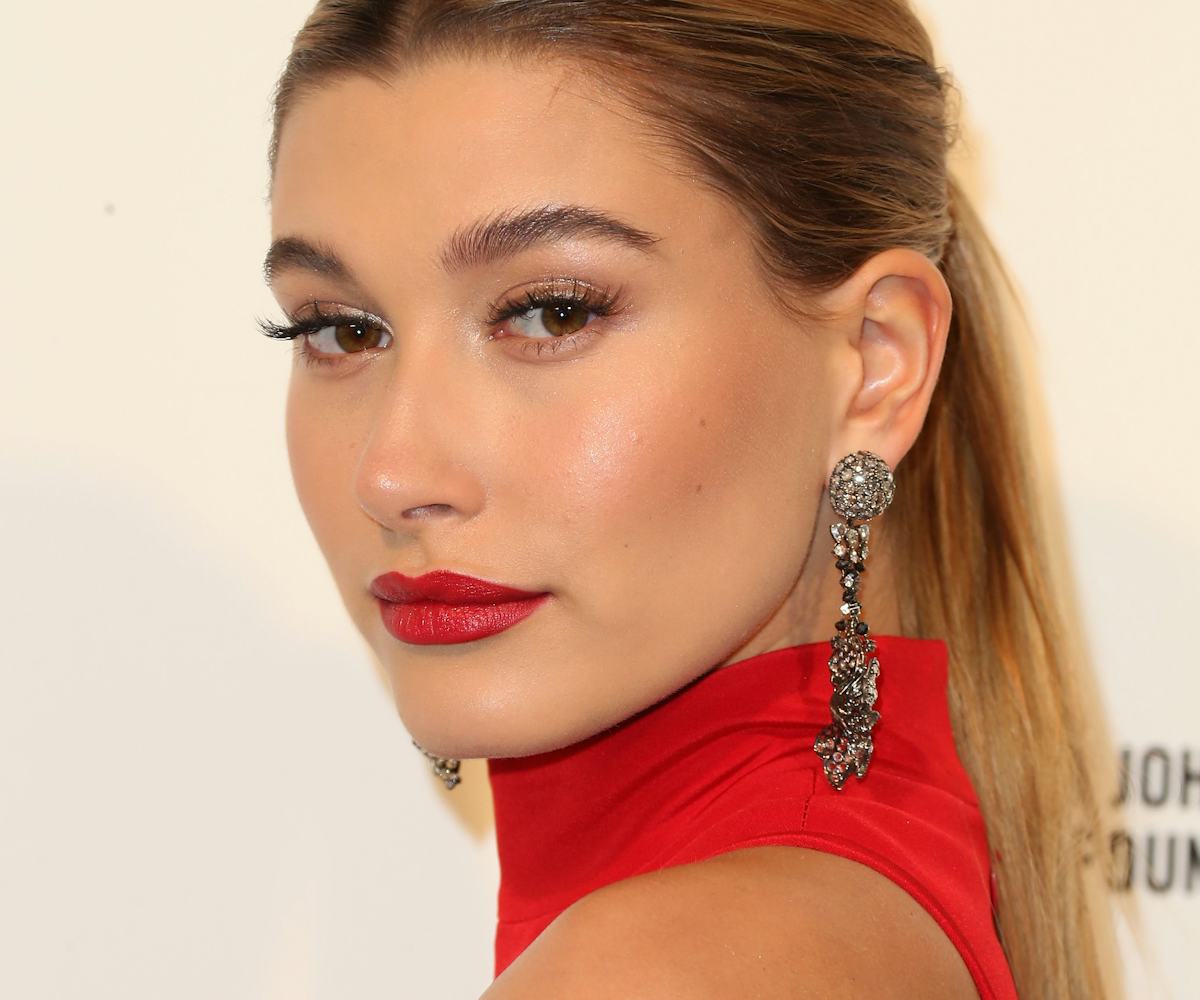 Photo by Frederick M. Brown/Getty Images
Hailey Baldwin Admits That "It's Hard" To Date Justin Bieber
While there are a lot of things that are hard in life, dating Justin Bieber might qualify as the hardest one of them all. Okay, not really, but Hailey Baldwin certainly thinks so. Four months and one steamy vacation later, the 19-year-old model has finally halted the rumour mill—she and the Biebs are sorta a thing, but it's "complicated." 
Baldwin shared all the details as one of the five stars on the cover of Marie Claire's Fresh Faces issue. This confirmation follows stories of them professing their love for one another to the press, and Baldwin telling E! News that they were not an "exclusive couple" because he was going away on tour.
"I don't want attention out of dating somebody. Texts started coming through, crazy phone calls... It's hard to date somebody in this industry," she told Marie Claire. "You have to have really thick skin and be very strong. You have to focus on the person and nothing else."
Apparently, it's difficult for them to be in the same place given their busy schedules so they haven't seen each other as often as they would have liked to. An inside source claims that the two "love each other, but have a good understanding where they both stand at the moment."
In all honesty, none of us ever thought we would see the day where Bieber got over Selena Gomez, but it looks like it has finally come. Everyone has a purpose in your life or something...