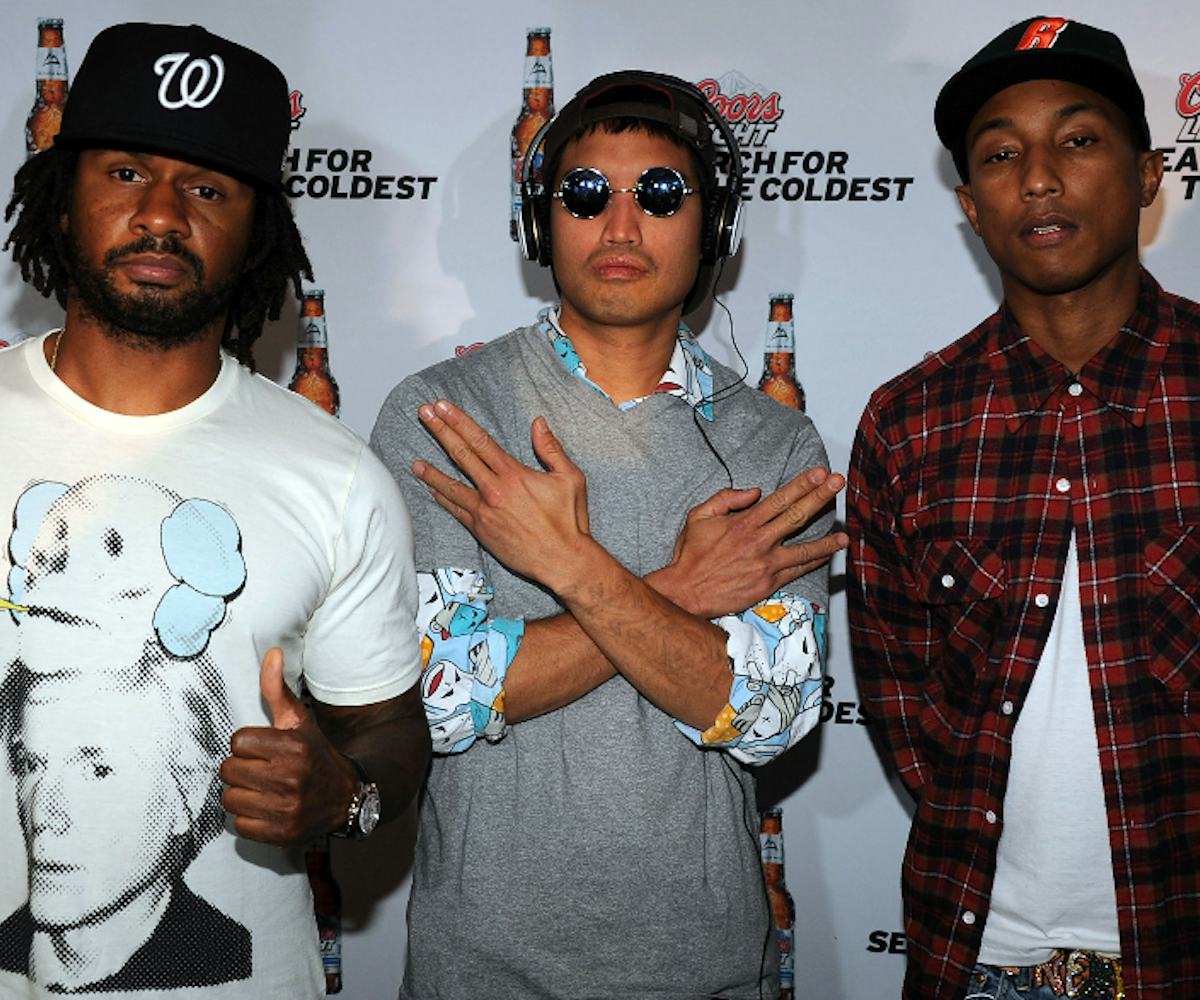 Hear the First N.E.R.D. Song in Five Years
Pharrell is getting the band back together.
more
In the five years since N.E.R.D. released their last album, Nothing, Pharrell reinvented himself as a legit pop star, partly off the success of "Happy," a song he wrote for a kids movie. Maybe hoping cartoon lightning will strike twice, Pharrell has reunited with N.E.R.D. bandmates Chad Hugo and Shay Haley to record three songs for the upcoming SpongBob SquarePants movie, The SpongeBob Movie: Sponge Out of Water. The first of those songs, "Squeeze Me," officially drops today, which means you can hear it right now.
Last December, Hugo had this to say about the band's approach to Variety:  "We're trying not to think too much in a cartoon sense, but more just like a psychedelic, otherworldy type of thing. If you want to draw a parallel, maybe think of what the Beatles did with Yellow Submarine." It sounds like a perfect match for the SpongeBob franchise, which on the surface has always been targeted to kids, but has always been weird enough to appeal to college kids and their bongs. "Squeeze Me," which sounds like a glass of Tropicana spiked with LSD might taste, won't become a club anthem like N.E.R.D.'s "Lapdance," or a chart topper like "Get Lucky," but it'll get out of a deep freeze no problem. Listen to it below.