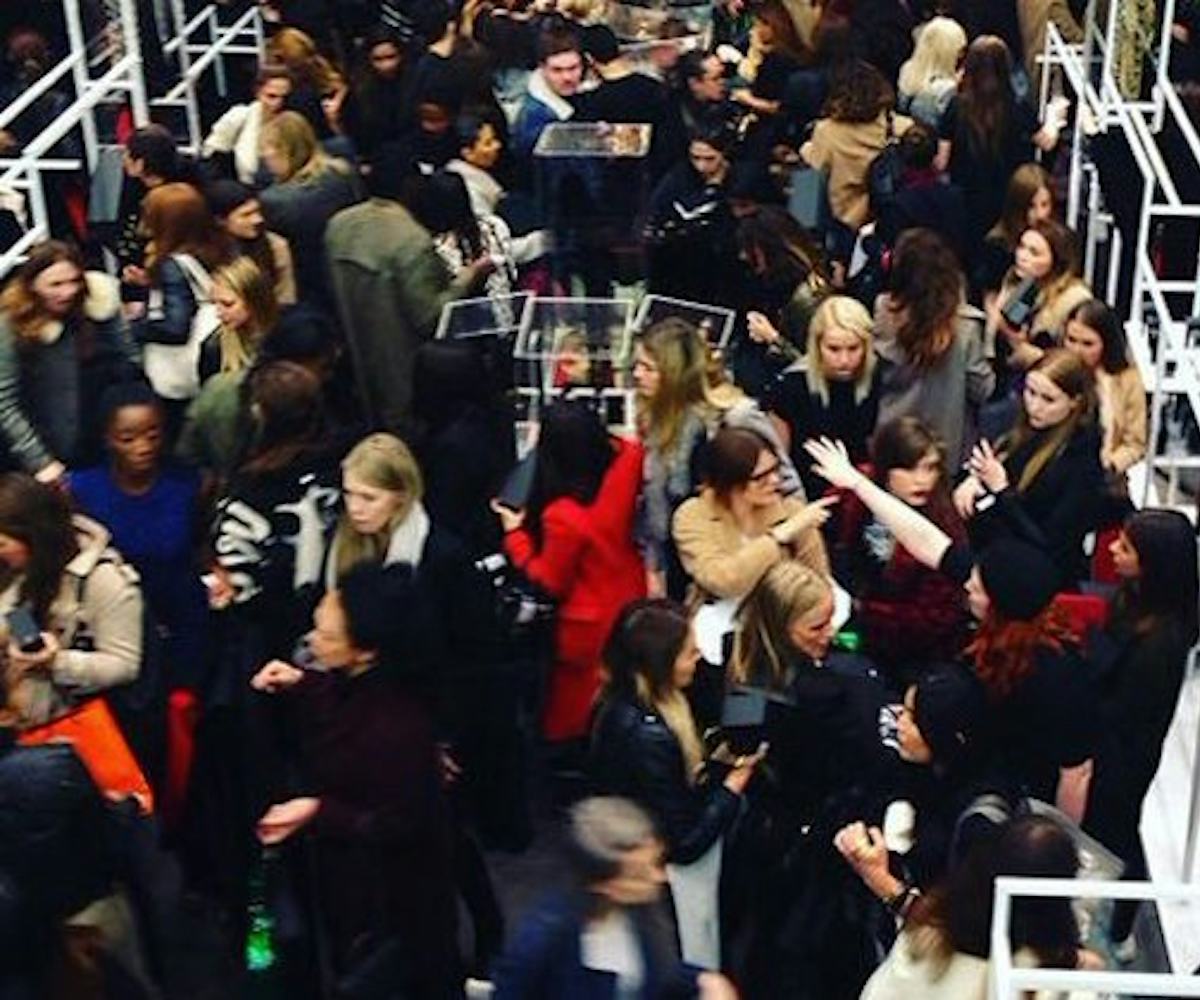 Image Via Twitter
Witness The Retail Carnage Of The Balmain x H&M Release
Clearly, we underestimated things. Much like anyone else who cares about fashion, we've been anticipating the release of the Balmain x H&M collaboration line keenly and intently. Naturally, we expected a retail crush. Yet the images and breaking news coming out from all corners of the world as the line finally went on sale still sent a series of "eeps" through our newsroom.
First off, and perhaps most disappointingly, the website for the Swedish fast-fashion purveyor straight-up died as waves of shoppers overloaded their servers. "We have a lot of visitors on the site right now," said a disclaimer on its website. "This is due to the high level of interest in our latest collection." No freaking duh.
The Twitterverse was, as one would expect, highly non-plussed: 
That was, however, the more genteel side of this morning's chaos. As you can see below, the scenes at stores when doors opened was less like one of the retail moments of the year and more like a mid-'90s hardcore mosh pit. Shoppers grabbed armloads of items—some of which have already appeared on eBay for over $2,000—with no care to fit or size. Shall we call this "Black Thursday"?
Frightening, yes? We're just glad we've heard no reports of shoppers being seriously injured…yet. If you should want more, the newfangled Twitter Moments has it all for you.
Best of luck getting your hands on any of the pieces. It's sold out everywhere in every way. They look great, of course, and a good retail scrum can indeed be fun. This, however, is a bit too rough, even for us.
(Via Dazed Digital)