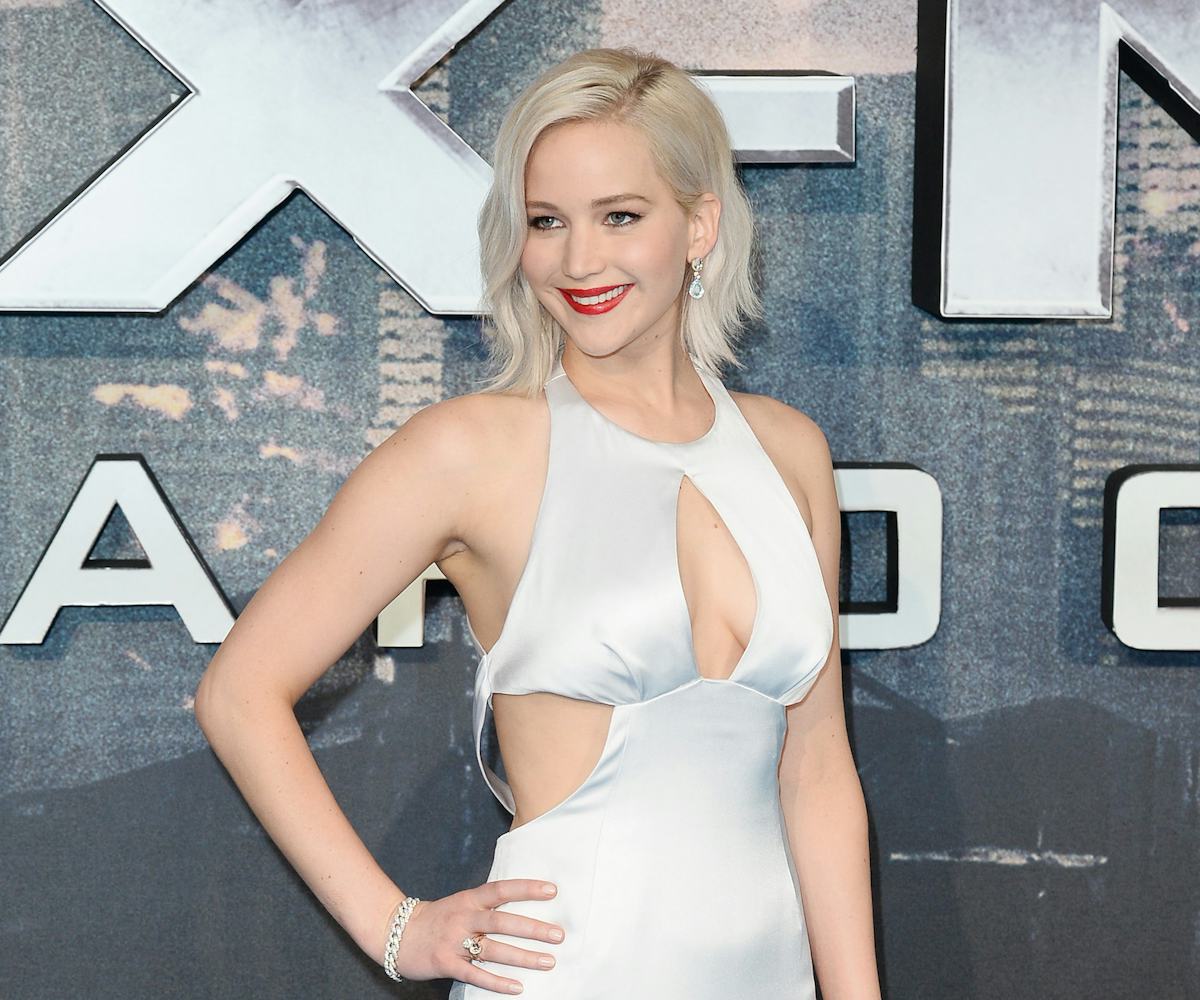 Photo Jeff Spicer/Getty Images
Jennifer Lawrence Keeps On Falling… And Falling… And Falling…
Oscar winner fall down go boom… again
Our Lady of Perpetual Falling, Jennifer Lawrence, has taken yet another public spill in a very glamorous dress. At the London debut for her latest film, X-Men: Apocalypse, the beautiful, talented, and highly relatable star appeared in a stunning white sheath number with daring cutouts and, welp, you know what happened next.
Yes, she made one of her trademark trips, but didn't wind up kissing the ground as she has before. This, of course, echoes her now legendary spill at the 2014 Oscars, her tumble at the 2015 Oscars, and her whoopsie at the Hunger Games: Mockingjay—Part 2 premiere in Madrid, Spain, last year. There have been other tumbles here and there and, one could suppose, she may be actually falling at this very moment. (If a Jennifer Lawrence falls in the woods and no cameras are there to capture it, does it make a sound?)
We all enjoy seeing JLaw take a tumble because, really, she's just about the only star who can pull it off. Elegant yet clumsy, glamorous yet approachable, every time she takes a dive and pops back up with an embarrassed smile and a shrug, it is actually we who fall… deeper in love with her. We'd advise her to choose red-carpet pieces with higher hemlines and heels with more lateral support in order to avoid spills in the future. Honestly, though, where's the fun in that?