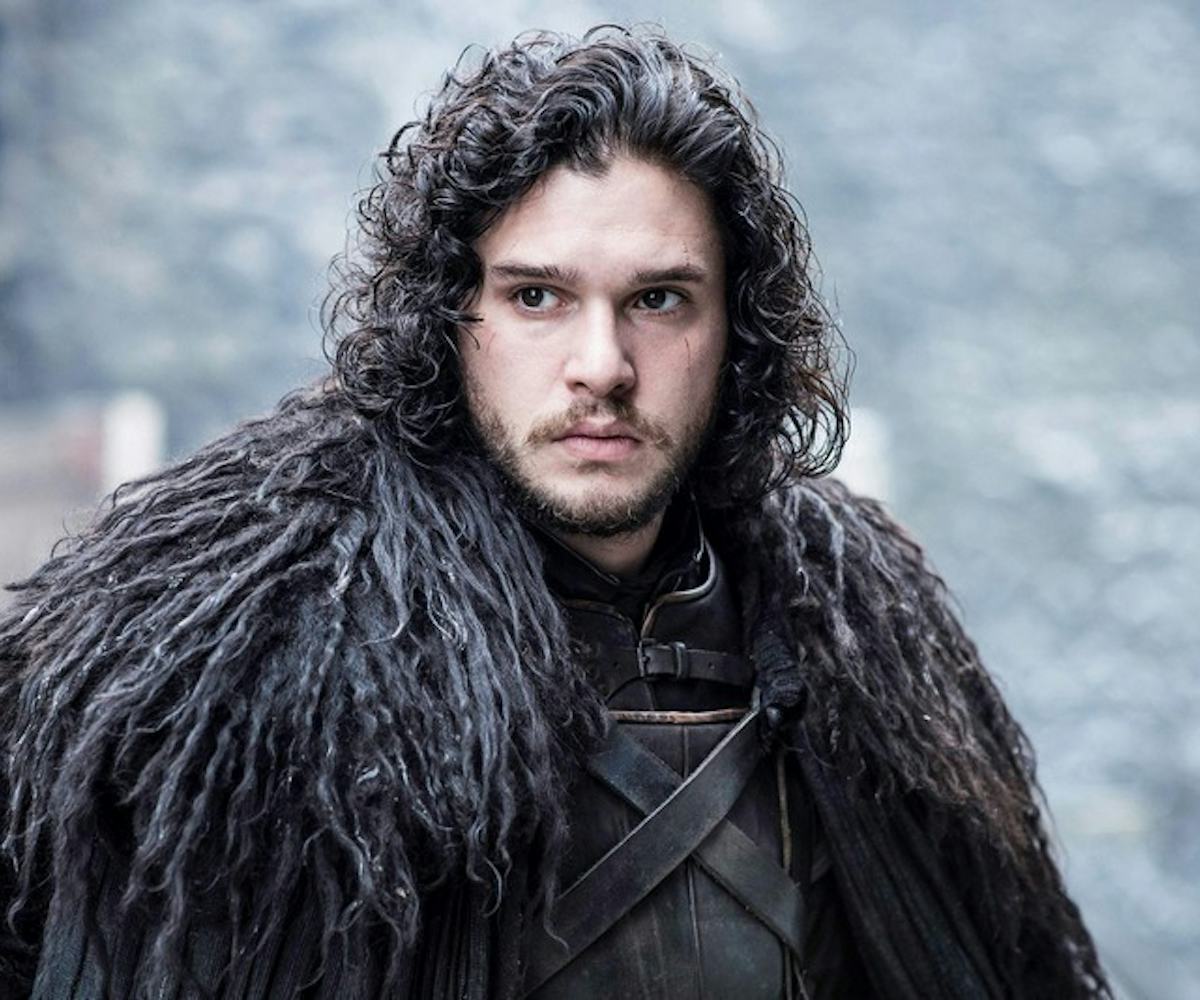 photo courtesy of hbo
Jon Snow May Have Been Spotted On The 'Game Of Thrones' Set
be still, our beating hearts!
Until we watch the sixth season of Game of Thrones, we won't know for sure whether Jon Snow was indeed killed. What we do know, however, is that until we get a definite answer, the rumors of his return to the show simply won't die.
For those who are hoping for Jon Snow's triumphant resurrection, there may be some good news. Using a low quality photo depicting a figure that heavily resembles the fallen Bastard of the North, The Daily Mail has fueled speculation that Snow will return. What's even more interesting is that fans have pointed out the figure is not wearing Night's Watch armor, but rather, Stark Clothing (and a man bun)—possibly suggesting that Snow may not only be alive, but will also come back to lead the Stark effort against the Boltons.
Of course, none of this proves anything. The scene could be a flashback. And it could all be an elaborate attempt to lift our hopes only to crush them later. Whatever it is, the truth remains that until next spring when the show comes back, we know nothing.