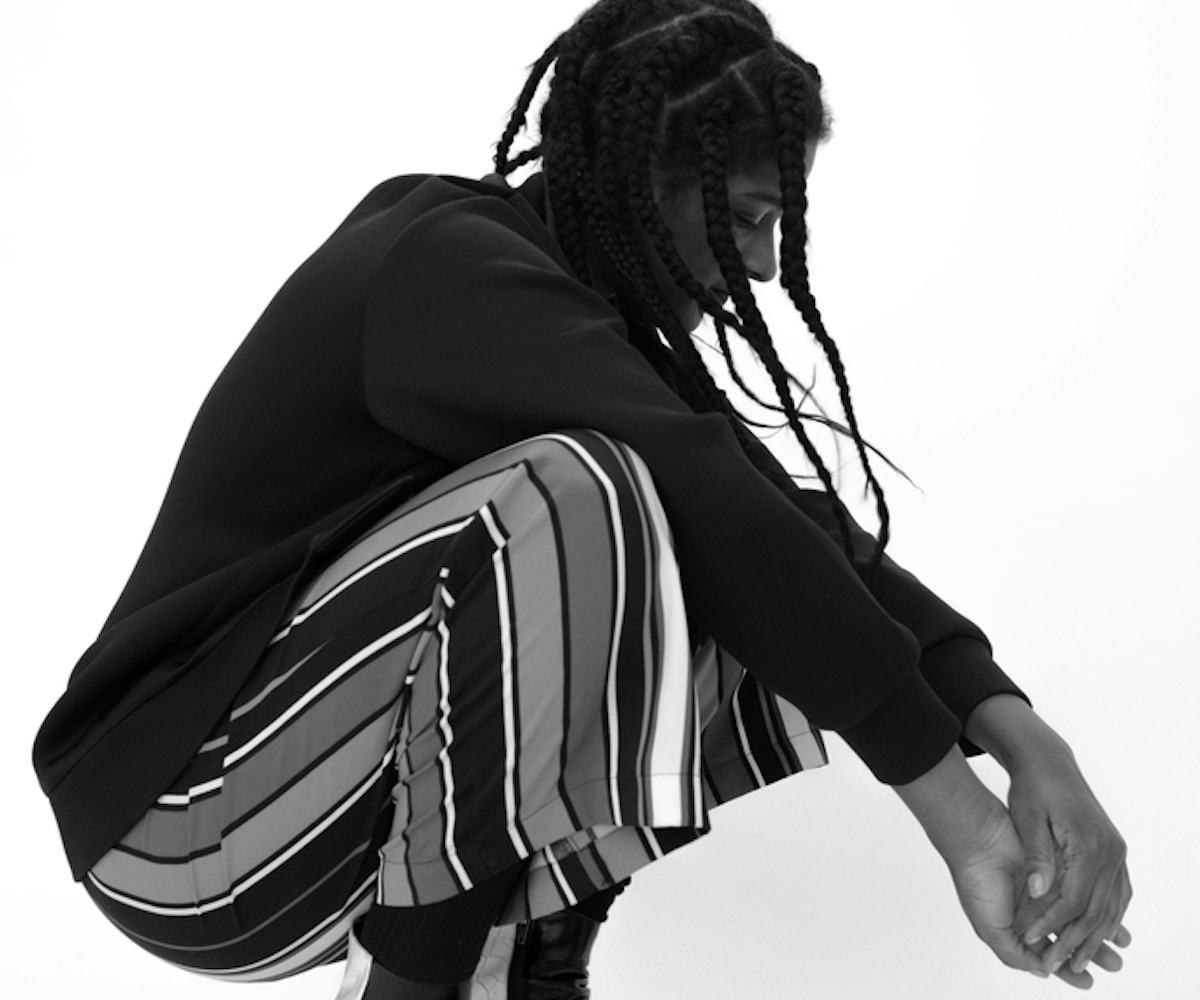 Photo by Dan McMahon
This Artist's Tender Tribute To Her Mother Is A Must-Listen
Stream L'Rain's "Stay, Go (Go, Stay)" here
Being a good musician often means having to push through emotional boundaries in order to create an authentic and visceral experience. Brooklyn, New York-based multi-instrumentalist Taja Cheek, who performs under the moniker L'Rain, is one of those artists who best channels her spiritual energy into her music. Her latest release, "Stay, Go (Go, Stay)," premiering right here on NYLON, is a gentle alt R&B tune full of emotion that will take you on a journey through your own.
Her stage name pays homage to her mother Lorraine, who succumbed to terminal illness while L'Rain was recording her forthcoming self-titled LP. The deep and unwavering connection L'Rain maintains between her mother through the music is evident in the track, which features ballad-like percussion and dreamy melodic guitars, all underscored by gentle vocals that crescendo over the flurry of instrumentation.  
"When writing 'Stay, Go,' in particular, I wanted to try to explore the feeling of exaltation that I associate with some spiritual practices," she says. "It's a song about balancing the seemingly incompatible complexity inside of us: positivity and hopelessness, darkness and lightness, humor and seriousness. And it's also a question: Do you linger on one emotion or do you eventually let go? Stay or go?"
Pre-order L'Rain's LP, here, and stream the new single, below.