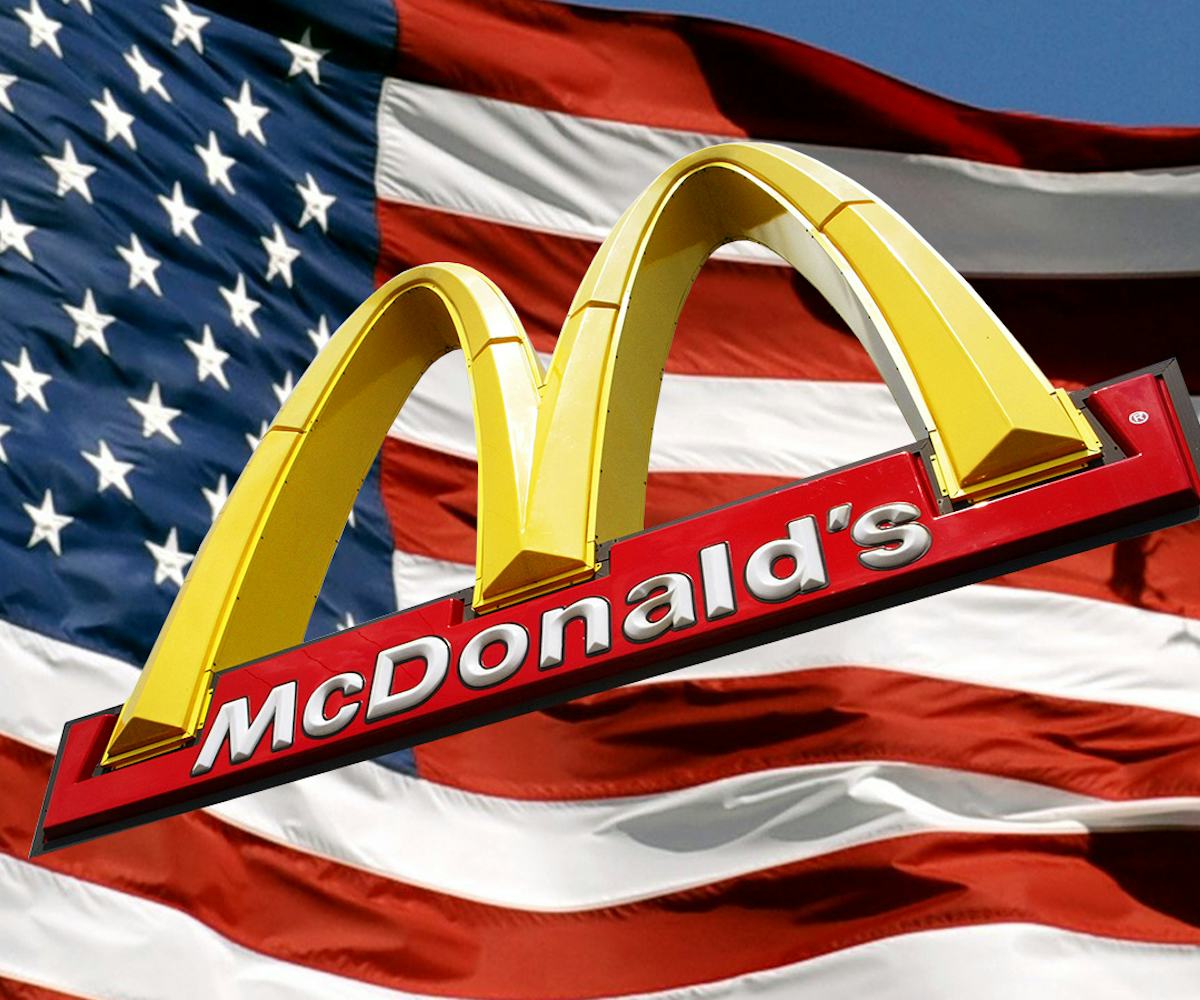 McDonald's Starts Beef With Trump With Savage Tweet
UPDATE 03/16/17: McDonald's has issued an official explanation via their Twitter account, claiming they were hacked.
Donald Trump's love of fast food is well-documented, but apparently, that's not a two-way street. This morning, at around 8am, the popular fast food chain McDonald's appeared to slam the 45th president via its official Twitter account. "@realDonaldTrump You are actually a disgusting excuse for a President and we would love to have @BarackObama back," the tweet read. And then, it went for the jugular. "Also you have tiny hands." Savage.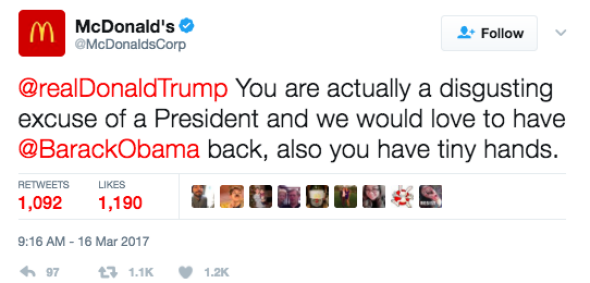 The tweet, which was actually pinned to the top of the account for a while, has since been deleted, which means it was either the action of a rogue staffer or a brilliant strategy by some marketing execs who can blame it on a hack or a hamburglar. Either way, the incident made for some good content on Twitter.
If Trump is tempted to start beef (pun intended) with the fast food giant, he'd better tread carefully. The president has been photographed eating McDonald's and even appeared in Mcdonald's commercial back in 2002. Calling the home of the Big Mac "overrated" or "failing" threatens to make the president look like a hypocrite, which would be a first.