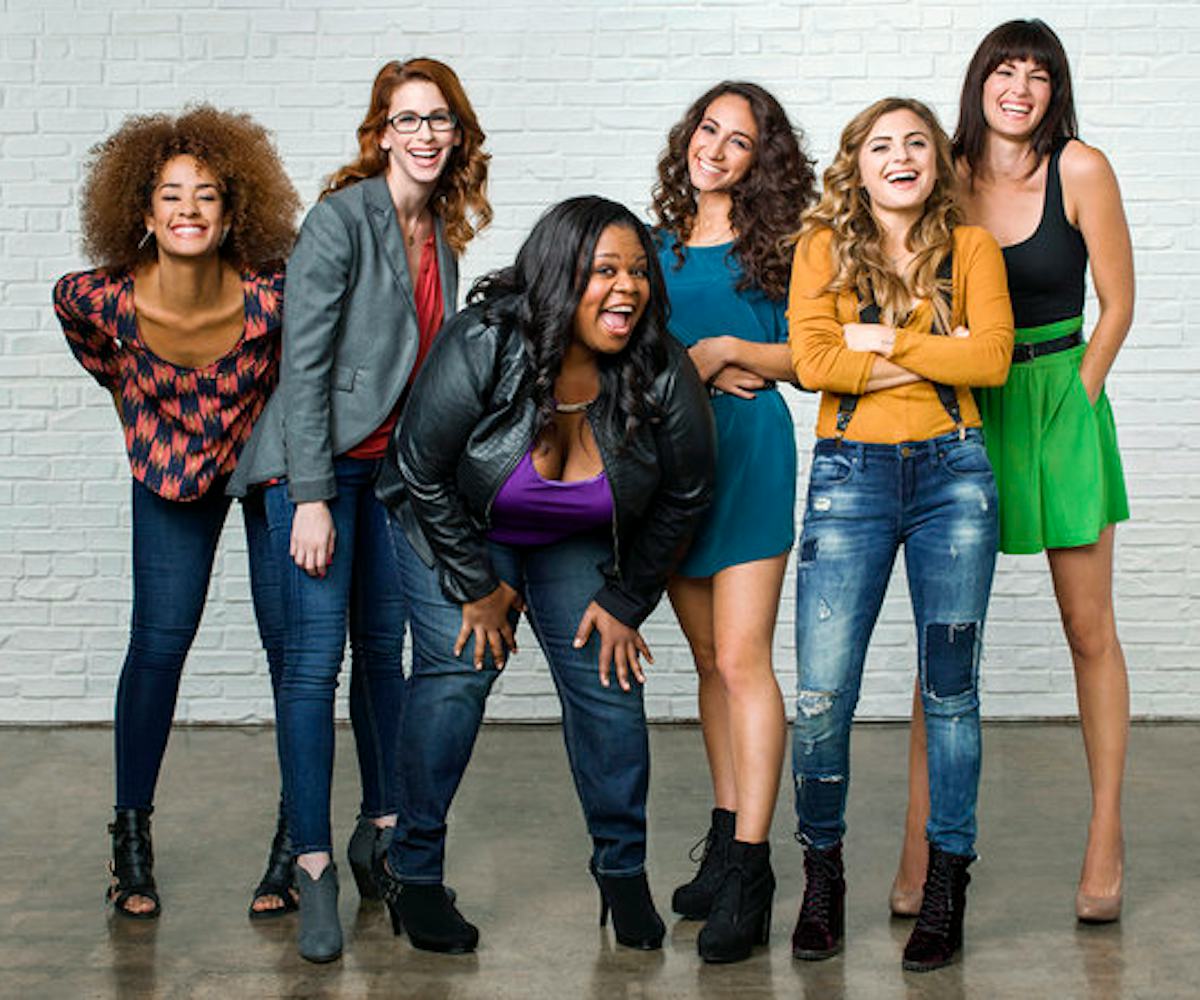 photo courtesy of oxygen
6 female comics to know now
Sorry to break it to the bigots out there, but science has debunked the myth that women aren't funny. So have generations of female comics like Joan Rivers, Aidy Bryant, Kate McKinnon, Tina Fey, and Amy Poehler. Unfortunately, that doesn't mean it's easy for a female comedian to make it in the industry. Oxygen's new show, Funny Girls, explores this reality through, well, reality TV. The project, which premieres April 7 at 9pm EST, profiles six up-and-coming female comics, showing what it's like to navigate a male-dominated industry. Meet the women below.
ESTER STEINBERG
The 24-year-old comedy writer and performer may have the name of an 80-year-old Jewish woman (according to her, that is), but her sense of humor is fresh and witty. Her standup and sketches explore modern dating and relationships, different personality types (yes, complete with accents), and a healthy dose of that millennial sardonic tone.
STEPHANIE SIMBARI
Simbari is the best friend you wish you had. Her comedy is honest and almost too relatable (and, yes, a tad crude at times). As she told Wildfox, "That feeling of 'or else I'll go crazy,' is sort of an inspiration. My jokes come when I'm upset, or confused, or don't understand something—it's me trying to move through it."
CALISE HAWKINS
We'll let Hawkins' résumé speak for itself: She's appeared on Late Night with Jimmy Fallon, Totally Biased with W. Kamau Bell, Parental Discretion, and has opened up for Chris Rock, Tracy Morgan, Jay Pharoah, Finesse Mitchell, and more.
NICOLE AIMEE SCHREIBER
It's not an easy feat to make comedy sets about text messages, dick pics, and social norms sound intelligent, but Schreiber manages to do it and do it well.
YAMANEIKA SAUNDERS
Saunders—who was a semi-finalist on Last Comic Standing and a cast member on Comedy Central's In Security—isn't afraid to say what everyone thinks. You will most likely make concerned, open-mouthed faces while listening to her standup and you will definitely find yourself convulsing with laughter.
SCOUT DURWOOD
Perhaps the biggest ball of energy to ever hit a comedy stage, Durwood's skits are vibrant, loud, and hilarious—especially her song about her funniest tweets. Her work has been featured on The Mindy Project and The Howard Stern Show.