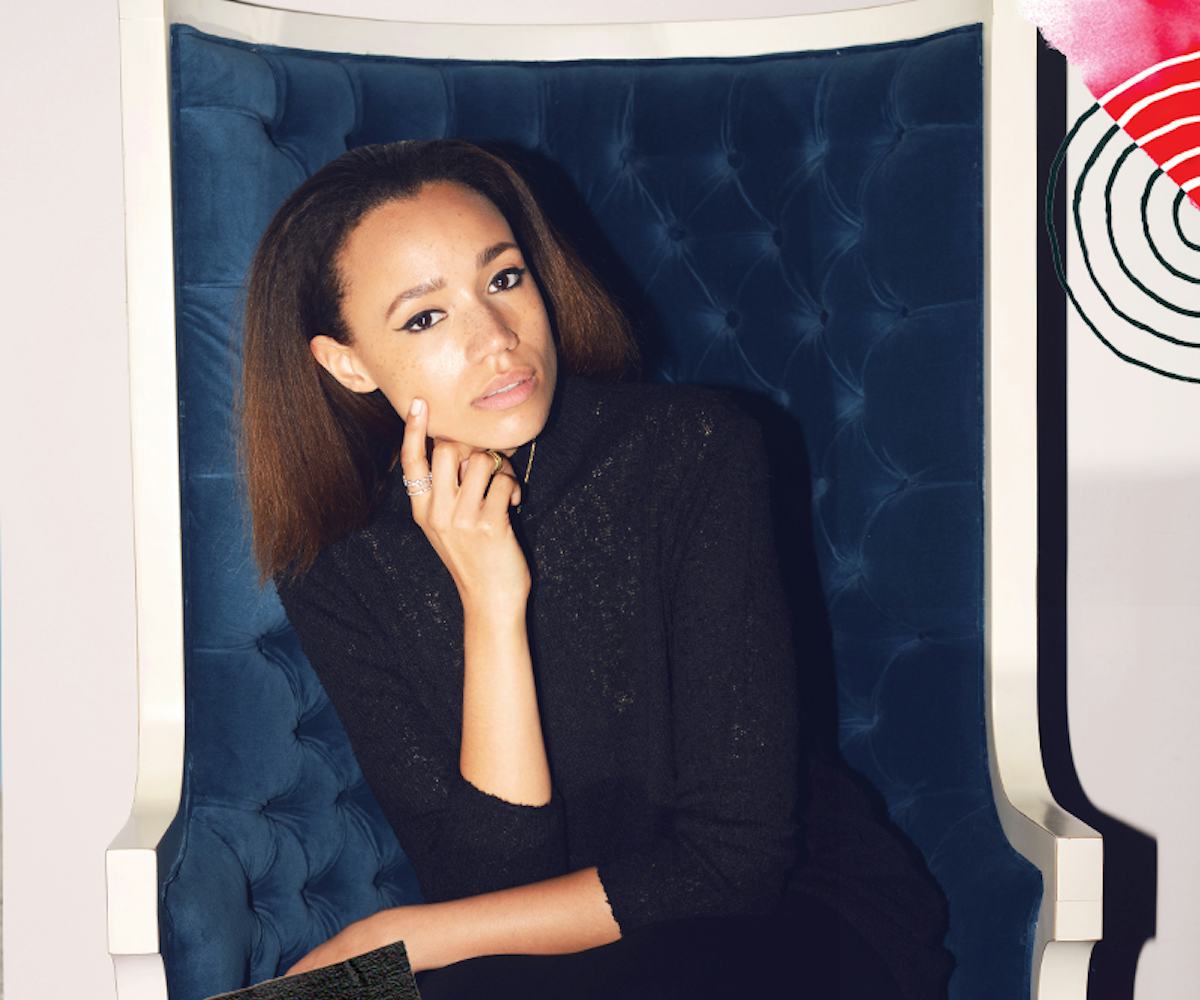 Photo by Ricky Michiels
Soundcheck: The 22 Best Music Releases Of The Week
JONES, Tove Lo, Jacques Greene + more
Every weekend, we're bringing you #SOUNDCHECK—your new destination for the best of the best new music that hit the web over the course of the week. Because you should always be prepared when someone passes you that aux cord. This week's round features 22 of our favorite emerging and established artists including JONES, Jacques Greene, Kehlani, and so many more. Turn up, tune in, and tune out.  
"Melt" - JONES
Another gorgeous visual piece from one of our favorite emerging electro-meets-R&B artists. This song will make you feel warm and tingly inside, even if you're forever alone.
"You Can't Deny" - Jacques Greene
This single is a banger and that's all you really need to know. It's good to have you back, Jacques Greene.
"Cool Girl" - Tove Lo
It's difficult to argue when an ultimate cool girl like Lorde dubs your song as the "song of the summer." It's even more difficult to argue that when it sounds this good. Tove Lo maintains keeps her cool while the summer continues to heat up with this bass-thumping production. 
"Gangsta" - Kehlani
This haunting single is featured on the Suicide Squad soundtrack, and it's all about the bad boys. Kehlani sings, "I need a gangsta to love me better than all the others do." In other words, she wants a ride or die. Same, girl, same. Even if you haven't seen the film yet, definitely check this out. 
"Good Friends" - Nok from the Future feat. Dylan Brady
Because sometimes you should celebrate all the real ones in your life. This collab will provide the perfect soundtrack to get rowdy with your best mates all weekend long.
"Keep On Pushin'" - Okay Kaya
We could watch Okay Kaya play "Pokémon Go" literally all day, but this song will make you feel some type of way.
"Girlfriend" - NAO
A lovesick NAO wanders through an all-female apartment complex in search of what appears to be the building's only male resident in the wistful new video for "Girlfriend." The tension! Somehow, the man in question barely seems to notice NAO—his loss, we think. The dreamy visual also features a bouquet of yellow balloons, tennis skirts, lace curtains, and lots of pastel pink. 
"Yesterday" - Noname
Rising Chicago rapper/poet Noname is undoubtedly becoming a household name. "Yesterday" is a force that demands your attention, and beckons for you to recognize its presence without dominating or commanding. And backed with an off-tempo beat and minimalistic synth progression, we couldn't ask for anything more. 
"Find The Words" - Jamie Isaac
Did we just find the next Nick Hakim minus the guitars? His debut album Couch Baby is all you need if you're trying to be a hermit this weekend.
"Nada" - Leaf feat. Lil Yachty
Leaf's new video for haters-gonna-hate anthem "Nada" is all about girl power. It's just what we'd expect from the feminist rapper and head of all-female creative collective MBM, aka Magnetic Bitch Movement, aka Money Before Men. She rolls around New York City with collaborator Lil Yachty, dances outside gas stations, and sports her signature skin-tight black onesie and mermaid mane. Along the way, the video spotlights New York women of all ages, from teens to stroller-bearing moms.
"Love Somebody" - Ta-Ku & Wafia
If silk took the form of music, tracks from Aussie duo Ta-Ku & Wafia would be its embodiment. Together, they've created a hybrid R&B/electronica sound that ebbs and flows effortlessly. Lucky for us, "Love Somebody" isn't the only sparkling single they have—they've created an entire EP of smooth and soulful tracks guaranteed to hit you right in the feels. Their joint (m)edian EP is out now. 
"Just In Case" - Jazz Cartier
Rapping over blaring horns fit for a crime drama, Jazz Cartier has a sense of urgency to his voice. What may appear as typical boasting is actually filled with grievances, like "I am a liar/I am a cheat/I am becoming my dad." Cartier nonetheless reps his brand in a track likely to induce head bobbing, at the very least.
"Dang!" - Mac Miller feat. Anderson .Paak
If anyone can put out a song about relationship struggles that still leaves us smiling, it's Mac Miller. In the new video for "Dang!," Miller and Anderson .Paak follow their lost loves through a technicolor dreamland in an effort to win them back through song, only to watch their breakups replay on a loop. Dang! But don't worry—it wouldn't be Mac without a happy ending.
"Laugh a Lot" - MAGIK MAGIK feat. How to Dress Well
Ethereal, slow-winding, and symphonic: MAGIK MAGIK and How to Dress Well have created the perfect rainy day track. 
"Debbie Downer" - VERDIGRLS
The girls are back! It's been so long since this Brooklyn-based trio dropped any new tunes, but they've finally returned to provide us with a soundtrack about the suckier aspects of life. 
"Gemini Feed" - Banks
This song is about those relationships that wouldn't exactly classify as toxic, but totally bummed you out. Don't let anyone stunt your growth, girl. Is it September 30 yet?
"Storm" - salute
In the thick of the post-Brexit crisis, Brighton-based producer salute creates a shimmering pop track while making a poignant statement on unity and culture. The lively video features an incredibly cheerful black woman, dressed in full U.K. flag garb (even down to her manicure), dancing around a living room—all with a smile on her face. Not all heroes wear capes, but some may wear a two-piece British flag ensemble. 
"Options" - Caleborate feat. Pell & Sylvan Lacue
Caleborate just dropped your newest go-to single when you're in need of a massive pick-me-up. With lyrics like, "All my life been setbacks/ain't gon' give in or accept that/I got options like Cam Newton or Steph Curry with the step back," we can't help but feel totally inspired. This colorful track is guaranteed to get you through those tough moments in life. 
"Medieval Warfare" - Grimes 
Speaking of cool girls, Grimes is back at it with a new track for the Suicide Squad soundtrack. Her ethereal vocals paired with a dark, yet energetic production comes across as organized chaos—and we dig it. 
"Motion Sickness" - Topaz Jones
Fun, quick-witted lines and a groovy synth progression is the heart of this new Topaz Jones single. With that being said, we've got one question: Can you get motion sickness from hitting repeat too many times? Just asking for a friend. 
Crayon Soul - Corbu
Crayon Soul is a flavorful composition of psychedelic, electronic, tropical, and '80s inspired sounds from Brooklyn-based duo, Corbu. Stream their eclectic debut album above.
"Bolide" - Kllo
Pure vocals, muted synth progressions, and bold breaks: This single is a must for your morning commute.