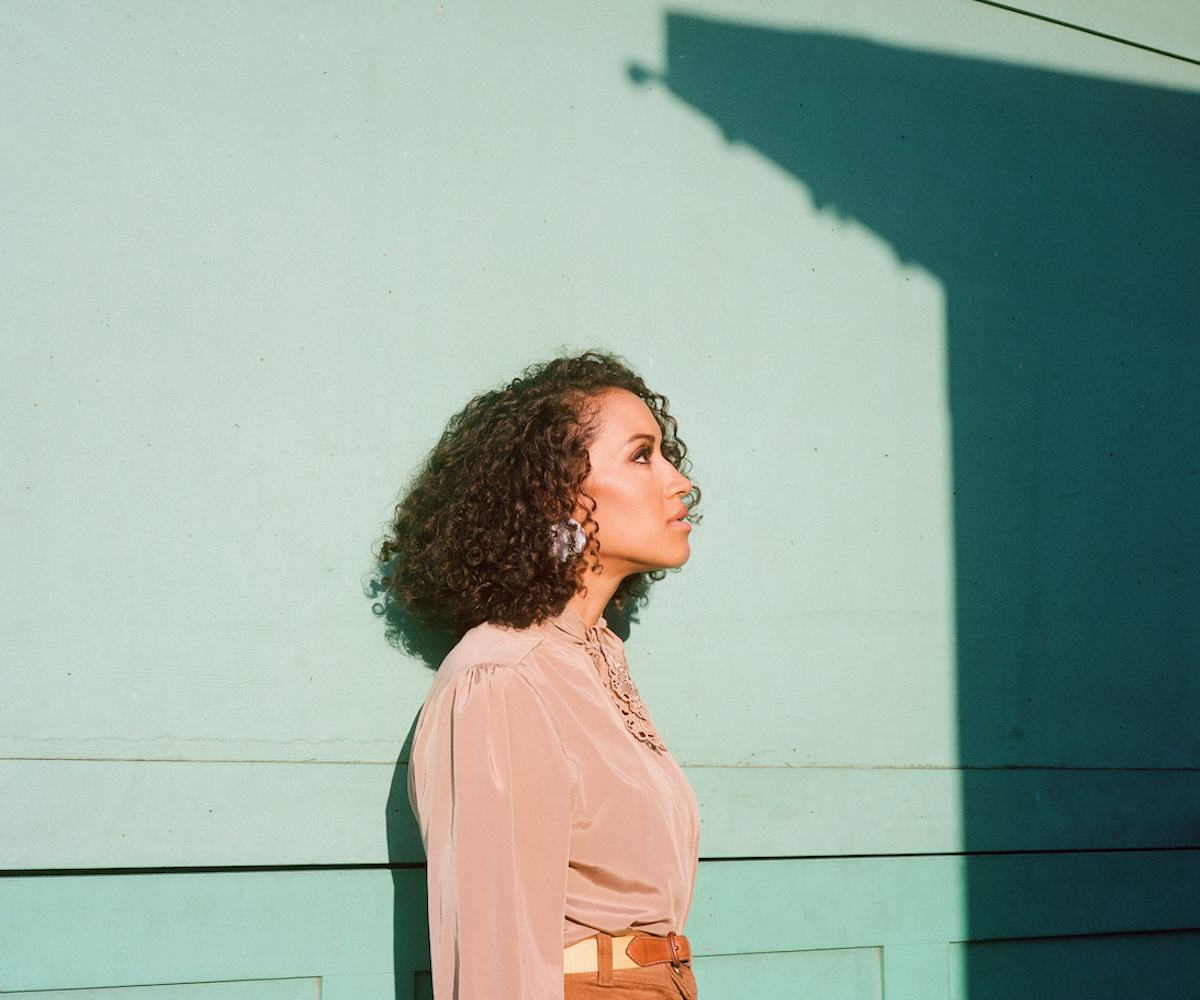 Photo by Sinziana Velicescu
Soundcheck: The 18 Best Music Releases Of The Week
Kadhja Bonet, Chance The Rapper, Yuna + more
Every weekend, we're bringing you #SOUNDCHECK—your new destination for the best of the best new music that hit the web over the course of the week. Because you should always be prepared when someone passes you that aux cord. This week's round features 17 of our favorite emerging and established artists including Kadhja Bonet, Chance The Rapper, Yuna, and so many more. Turn up, tune in, and tune out.
"Fairweather Friend"— Kadhja Bonet
We can't stop obsessing over the gorgeous visuals in this new video. Lush florals and dusty prairies create a setting equally as magical as Bonet's experimental sounds. 
"Same Drugs"— Chance the Rapper
Chance the Rapper takes us down nostalgia lane with his new visuals for "Same Drugs." The video features a muppet as Chance plays piano and tells us the story of friends who grow apart and let the past be just that.
"Unrequited Love"— Yuna
Our favorite covered songbird is back with a song all too familiar. It's the story of stagnancy, holding on to people you should have left in the past, and surviving getting through the storm of it. 
"Said It Already"— Ama Lou
Ama Lou enlists a fuller instrumental on her newest track. Lou's low voice sits atop the steady bass and drums in a way that's both deliberate and carefree. 
"Rockets"— Lion Babe feat. Moe Moks
Get lit with Lion Babe's first release of 2017. It's nothing but good times on this track. 
"Chained to the Rhythm"— Katy Perry
There's nothing we like more than calling people out for being garbage human beings! In this '80s slow burner, the pop star makes a case for mental slavery and being trapped in a bubble of privilege.
"Alpha Female"— Wild Beasts
Director Sasha Rainbow brings fierce female skateboarders from outside the Western world to the forefront of Wild Beasts' new video. Beautiful colors and self-empowerment collide, creating the perfect celebratory visual for this track. 
"It Changes"— Amber Arcades
Annelotte de Graaf, aka Amber Arcades, brings us her first whimsical single off her upcoming EP. Arcades' music proves her to be most versatile, shifting her from her work as an international war crimes expert to lighthearted indie-pop vocalist. 
"Lover Like You"— Rudie Edwards
Rudie Edwards just created the perfect disco-tinged track for the weekend. The up-and-coming artist British artist hails from the alma mater of one Adele, Amy Winehouse, and Imogen Heap, and has writing songs for CeeLo Green on her resume. No wonder Atlantic Records snatched her up when they did. 
"Glitter"— Charly Bliss
Have your cake and eat it too with this spunky new grunge pop track. 
"Afterglow"— Lydia Ainsworth
If this creepy cool vid is anything like Ainsworth's upcoming sophomore album, then she has a ton in store for us. Get ready for haunting harmonies and gorgeous visuals.
"I Was Born"— vōx
Vōx's ethereal vocals are enough to keep us hooked on this mostly a cappella track. Warm harmonies throughout are equal parts beautiful and discomforting, surely leaving you with the chills when they stop. 
"Jealous"— ANNALIA
Don't pay attention to what they write about you, just measure it in inches. Get cocky and bop to ANNALIA's debut. The drama queens will love it.
"Cool Your Heart"— Dirty Projectors feat. D∆WN
Finally! Something upbeat off Dirty Projectors' forthcoming self-titled album. D∆WN and David Longstreth are sonic bosom buddies. Get lost, fall in love, and listen for Solange's heavenly touch. It's there. We promise.
"Love You Lately"— Ariana and the Rose x RKCB
Ariana and the Rose escapes into the stratosphere here. Enjoy the ride.
"Energy"— Avelino feat. Skepta & Stormzy
Avelino catches the super assist from his very own hometown hero, Skepta. Alongside fellow London grime MC Stormzy, the gang breaks down this track and the "energy."
"P.O.W.A."— M.I.A.
M.I.A. is back with her new colorful visuals and spirit to remind you exactly who she is. Don't act like you forgot. 
"Higher Ground"— Roland Tings feat. Nylo
Ease into the weekend with this super chill track. Nylo's vocals really set the mood by enhancing the hypnotic vibe. We could have it all...