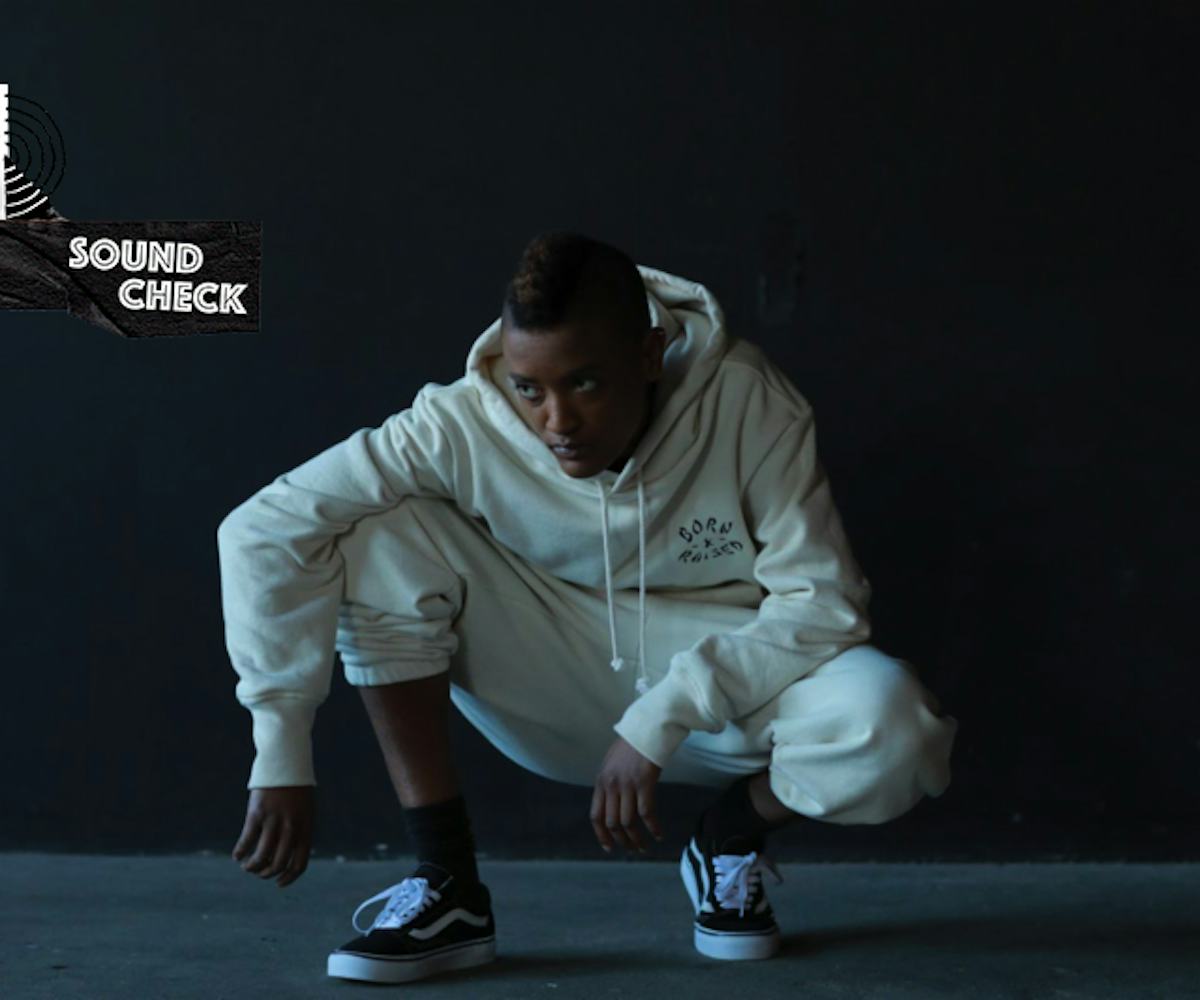 Photo by Justin Brown
Soundcheck: The 23 Best Music Releases Of The Week
Every weekend, we're bringing you #SOUNDCHECK—your new destination for the best of the best new music that hit the web over the course of the week. Because you should always be prepared when someone passes you that aux cord. This week's round features 23 of our favorite emerging and established artists including Syd, SZA, Sampha, and so many more. Turn up, tune in, and tune out.
"All About Me"- Syd
Allow Syd to reintroduce herself. The internet's frontwoman has gone solo, and it's working for her 100 percent. Syd's debut album, Fin, is slated for release on February 3 on Columbia Records.
"Drew Barrymore"- SZA
A first taste off of the singer-songwriter's long-awaited debut album, CTRL, this song has us feeling like we're back in the '90s—and the nostalgia is more than welcome. It'll have you pining for those crushes that broke your heart without even speaking a single word to you.
"(No One Knows Me) Like The Piano"- Sampha
Prepare to have your soul split wide open. As expected, this piano-driven ballad will fill you up with all the feelings. Sampha's debut album, Process, is out on February 3 via Young Turks.
"Damesfly"- Loyle Carner feat. Tom Misch
This collab is sweet ear candy. The combination of the smooth voices is like pairing Nutella with fresh strawberries. Loyle Carner's debut album, Yesterday's Gone, drops next week on January 20.
"Oslo"- Anna of the North
Anna Lotterud and Brady Daniell-Smith released a dreamy visual for one of their best singles to date. It really does give us the urge to run away to the woods and never come back... Until we run out of snacks, that is.
"Do U Dirty"- Kehlani
Send this song to all the men that think they make the rules for the games of the heart. It's like Kehlani made a song inspired by that hat Rihanna wears from time to time that reads, "I came here to break hearts." 
Paranoid EP- Maxine Ashley
This Pharrell-approved artist's latest compilation is another masterpiece. Here's to hoping that she shares more of her creative genius with us this year.
I See You- The xx
Our expectations were high after four years without a new release from The xx, and they definitely did not disappoint. I See You may be the British trio's most danceable album, but it's just as restrained. 
"Far Off"- Letta x Ryan Hemsworth
Letta gave a sneak peek into his newest LP Redemption, out on 1/13, with the release of this powerful collab. 
"Say You Will"- Shy Girls
Shy Girls continues the gradual release of his upcoming album, Salt, with the premiere of "Say You Will." Even with Shy Girls' brooding falsetto, the driving bass keeps the song upbeat and danceable. 
"Tears In The Club"- Kingdom
True to its name, this single released from Kingdom's highly anticipated debut album maintains a wide-open sound with heavy percussion and a haunting piano melody. 
"Leotard"- Rome Fortune x Toro y Moi
Rome Fortune teams back up with producer Toro y Moi with a track that's ready for the club but has an undeniable jazz influence that offers a unique vibe. 
"Sweet F'in Love"- Alicia Keys & Kaytranada
Keys brings carefree, airy vocals to this disco-inspired track that you can't help but dance to. 
"Everything Single Thing"- Homeshake
Are you even paying attention to Homeshake right now? Because you should be. The light falsettos over this groovy track have us psyched about his upcoming LP, Fresh Air, due out on February 3. 
"Smoke Signals"- Phoebe Bridgers
Bridgers' warm orchestral sounds and melancholy vocals bring us right to the cozy Idaho cabin she wrote the track in. We can't seem to get her poetic lyrics out of our heads. 
"Funeral Pyre"- Julien Baker
From what was originally Sad Song 11, performed for a Tiny Desk Concert, came Baker's new single "Funeral Pyre." Baker's endearing vocals bring a certain lightness to the dark, discomforting lyrics. 
"Low"- TRACE
TRACE pulls our attention back to her 2016 single with a fresh music video, a single view of the artist's profile mirrored, her back to herself as she sings of a failing relationship and fighting for more from nothing.
"U RITE"- THEY.
THEY. continues to push the boundaries of genre, bringing a fun twist to the intricate new track with a mechanic-sounding instrumental bridge underneath the song's well-established hook.
"Tummy Ache" - Diet Cig
Vocalist Alex Luciano brings a lighthearted innocence to the band's newest angsty track, singing criticisms of the patriarchy in the most charming way, with lyrics like, "My stomach hurts, 'cause it's hard to be a punk while wearing a skirt."
"Woman of Constant Sorrow (feat. Rhiannon Giddens) "- Sxip Shirey
Well, here's the sexiest reimagining of the American folk classic "Man of Constant Sorrow" we ever did hear. 
"Polaroids"- Josh Jacobson
God bless the trumpet. God bless its use in genre-bending dance music. God bless the harp. Josh Jacobson's falsetto is the icing on top of this sensual cake. Get lost in this atmosphere. 
"Trier"- Analog Candle
Can 2017 be the year dream-pop returns? And can we nominate Analog Candle to take the lead?
"Dance"- POWERS
You wanna dance? POWERS will make you dance.