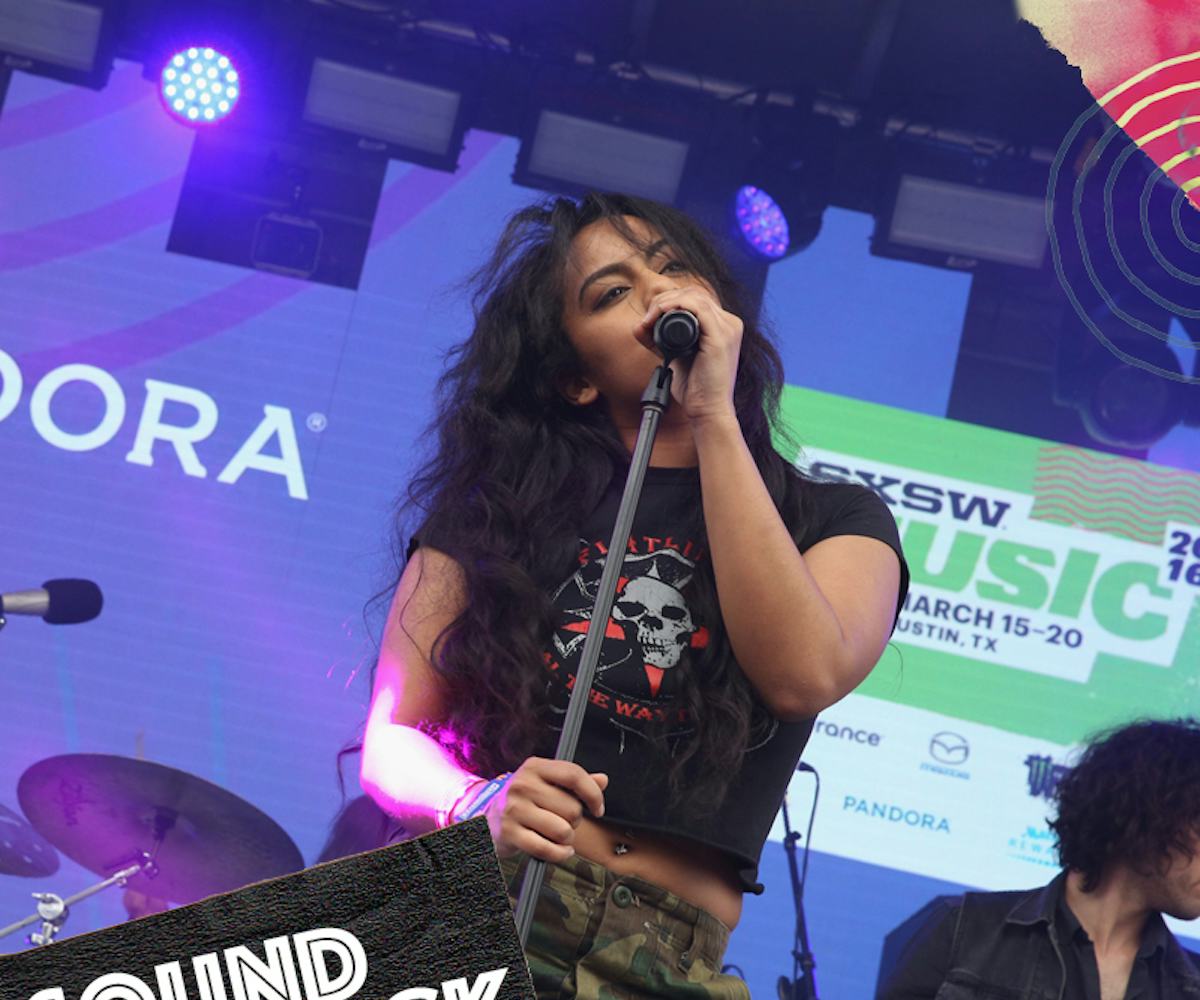 Photo by Rachel Murray / Getty Images
Soundcheck: The 12 Best Music Releases Of The Week
Bibi Bourelly, Lion Babe, Jones + more
Every weekend, we're bringing you #SOUNDCHECK—your new destination for the best of the best new music that hit the web over the course of the week. Because you should always be prepared when someone passes you that aux cord. This week's round features 10 of our favorite emerging and established artists including Bibi Bourelly, Lion Babe, Jones, and so many more. Turn up, tune in, and tune out.
"Riot" - Bibi Bourelly
This week, Bibi Bourelly dropped the compelling music video for her acoustic anthem "Riot," which features a montage of protests for equality, from gay pride parades to a clip of Malala making her case for female education. The video and accompanying song became all the more powerful in the wake of the tragic shooting in Orlando on Saturday, prompting the singer to attach a message to the release. "We are all in this together and we are responsible for each other," she wrote. "Love infinitely. At all costs no matter what. Praying for Orlando (and the rest of the entire world)."
"Melt" - JONES
It goes without saying that you will totally melt into JONES' newest single: a warm, soothing melody off her forthcoming debut album, New Skin. With JONES' sugary sweet vocals and a bubbly, sun-splashed beat, the track oozes with summertime vibes. The London-based singer-songwriter has been on our radar since her single "Hoops" hit the web last year, and this new track only solidifies her spot as one to watch.
"Endless Summer" - Lion Babe
NYC duo Lion Babe just released their latest tune called "Endless Summer," and the track is just that. With a hand-clapping beat, tropical guitar strings, and the faint sound of waves hitting the shore, this jam is a sunny shot of vitamin D. Maybe it's the friendship behind the song that gives it so much joy—the track was produced in collaboration with Lion Babe's besties, including producer Paul Proteus, Joel Compass of Whole and On The Rocks, and Brohogany Sistabublz of Very Black. It's the duo's first offering off their upcoming mixtape, Sun Joint.
"When It Rain" - Danny Brown
Danny Brown's corrosive style has made him somewhat of an oddity in the hip-hop world, though he ultimately acts as a refreshing source for curious samples and rapid-fire aggression. Thankfully, the man is back at it with his latest single "When It Rain," featuring his typical brand of kineticism and rap shouting. Proving his talents with music videos as well, the song's visual accompaniment revitalizes the somewhat boring vaporwave medium, as Brown and director Mimi Cave overlay dancing and spooky shots of Detroit to great effect, leaving us wanting more.
"Generationwhy" - ZHU
After a triumphant debut at this year's Coachella, ZHU has finally (finally!) released the official version of "Generationwhy." This isn't your average vibed-out summer electronic dance tune. With the help of Skrillex, ZHU electrifies the genre with a breezy chorus and a guitar track that slices through humid basements and clubs alike. Like the final verse says, you'll "be naked when the beat drops."
"Lavender" - BadBadNotGood feat. Kaytranada
BadBadNotGood teamed up with Kaytranada to bring us the gift of "Lavender." The zany track may come off as experimental at first, but actually maintains a strange, yet cohesive flow throughout. While magnetic sections of drum and sax complement each other like best friends, a deep bass line threatens to haunt your memory. Though BadBadNotGood's forthcoming album, IV isn't out until July 8, bump this track in the meantime when you're winding down. 
"Reformer" - Darkstar & Empress Of
Just minutes after announcing a soon-to-come EP on Twitter, Deathstar delighted us all by dropping the video for one of the singles, "Reformer." The dark, slow-burning track is complemented by the ethereal vocals of Empress Of. The visuals are intercut, showing Empress Of on the beach between day and night, wandering around in a silky slip dress and cardigan, as she croons to the camera. If "Reformer" is just a taste of what's to come, we can't wait to devour the rest. 
"Burying The Sun" - Ryan Hemsworth
In the description for this song, Hemsworth wrote "life ain't tied with a bow but it's still a gift tho." This track is a cute little banger that you can throw on pretty much anywhere, whether you're alone in your bedroom or chilling on a rooftop with friends. (It has a splash of tropical to it, don't you think?) Keep cranking them out, Ry.
"Alaska" - Maggie Rogers
We first came across this up-and-comer after a session between her and Pharrell Williams went viral on the internet. As a recent graudate of NYU's Clive Davis Institute, Rogers makes music that crosses between dance and folk. When she played her single for Williams, he couldn't stop raving about her originality as an artist. "You're doing your own thing. It's singular," he said. Now that the track has been finalized, we couldn't agree more. Read up on Rogers, here.
"Sweet Addiction" - Yuksek feat. Her
Nothing woos us like a little French music, and with this track we get three doses. We can't get enough of this duo, and this new release feeds our non-stop hunger for their smooth tunes. If you're really feeling Yuksek, check out his newly released Sweet Addiction EP. 
"Out At Night" - STWO feat. A.Chal
If you're particularly taken by Drake's "Western Road Flows" on Views, it's likely because of the song's contributions by Paris-based producer STWO. Now, he's showing off his talents with this single off of his upcoming EP, D.T.S.N.T., due out next month. Rising singer-songwriter-producer A.Chal hops on the track to take it to another level with his intoxicating, gravelly voice. Add this one to your late-night summer drive playlist. 
"Yea, Babe, No Way" - LANY
It's happened to the best of us: that heartbreaking moment shortly after you've broken things off with that special someone, when you're this close to calling them to ask to reconsider. Clearly, LANY are familiar with the feeling, hence this surprise track that puts their minimalist ambient-pop vibes on full display. We've got these guys on our radar—one listen to this song and you'll see why.