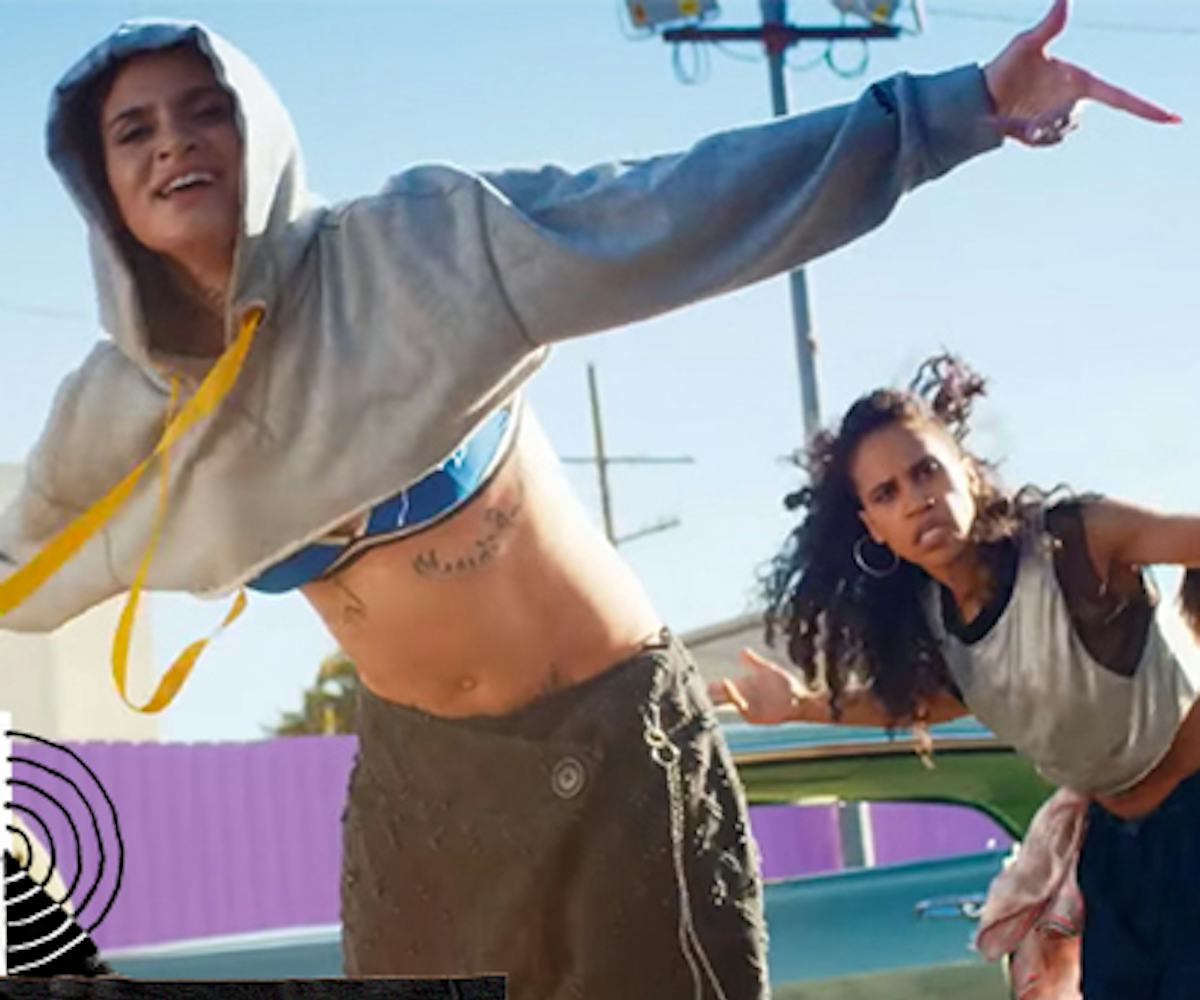 Soundcheck: The 24 Best Music Releases Of The Week
Kehlani, Kevin Abstract, Lizzo + more
Every weekend, we're bringing you #SOUNDCHECK—your new destination for the best of the best new music that hit the web over the course of the week. Because you should always be prepared when someone passes you that aux cord. This week's round features 24 of our favorite emerging and established artists including Kehlani, Kevin Abstract, Lizzo, and so many more. Turn up, tune in, and tune out.
"CRZY" - Kehlani
Kehlani has unveiled the Benny Boom-directed music video for her fiesty single, "CRZY." Filled with dancing, crew love, and more, watching this video will have you going crazy until next week! 
"Empty" - Kevin Abstract 
Watch this music video and feel all the feels—every last one of them. This visual tells a modern-day, suburban love story from the queer perspective and it's incredibly beautiful. How about we cuddle and talk it out, Kevin? 
"Phone" - Lizzo
When it comes to dance videos, Lizzo clearly takes the cake with her new visual for "Phone," a way too real depiction for getting home at the end of the night, as well as a visualisation of our biggest concern: "Where the hell my phone?" We feel you, girl.
"Perfect Illusion" - Lady Gaga
I spy an indie rocker with my little (monster) eye. Can you spot the Tame Impala cameo? 
"Ignore" - Abhi/Dijon
For Abhi/Dijon, no level of autotune is too much. In this short, sweet, and groovy track, R&B meets electronic in a fresh way. We sure hope this is the future of radio pop, 'cause it's lookin good.
"Look Back In Laughter" - Hugh
In line with fresh takes on tired electronic sounds, Hugh has released their icy new tune. In many ways, the track is surprising in the way it evolves as time moves, reminiscent of a smoother, less offensive Die Antwoord. Pretty sure they're our new obsession.
"How Can You Tell When It's Done?" - Baauer x CZ
It's been a minute since we've seen anything new from Baauer, but he's back with a new tongue-in-cheek collab with CZ that will transport you to the inside of a Gaspar Noé film. Even if EDM doesn't float your boat, the enticing beat will keep you listening.
"Summer" - Innanet James
Innanet's new video to match his single comes with a very important message: How differently is life lived for black men terrified of being gunned down by police, and how carelessly can white men spend their days? "We all deserve the chance to make it home to our loved ones," Innanet says in a note attached to the clip. "Thank god I made it through the summer." Watch closely above. 
"Girls @" - Joey Purp feat. Chance the Rapper
This one is on repeat for the rest of the day... and really, for the rest of our lives. If you listen to even just one second of one song today let it be this one—Joey and Chance won't let you down but they may drain your battery. 
"Carry On" - Tkay Maidza
The Australian singer and rapper has been getting a lot of buzz lately and this new video is about to add to it. This track is straight off her debut album, TKAY, which drops on October 28.
"Bring Me Your Love" - Giraffage feat. THEA (Tennyson Remix)
Giraffage's smooth track has gotten a tender change thanks to Canadian duo Tennyson. Play this remix for the ultimate chill vibes.
"Starboy" - The Weeknd feat. Daft Punk
The Weeknd is back with a new look and a new sound to go with it. The Daft Punk-assisted track is the first single from his third studio album, Starboy, to be released on November 25. 
"FAB" - JoJo feat. Remy Ma
No haters allowed in this anthem! Listen to JoJo and Remy Ma call out all the "fake ass bitches" of the world. 
"Sea Hearts" - Honeyblood
With growing anticipation surrounding the release of their new album, Babes Never Die, Honeyblood are giving fans the insanely catchy pop-punk track "Sea Hearts." The album will be released on October 28. 
"Howling" - Ry X
The raw track from Ry X's debut album, Dawn, has taken on a visual interpretation and you have to see it. Step into this primal and sensual video before your week is over.
"Keep Your Name" - Dirty Projectors
For the first half of their new track, Dirty Projectors have us in our feels with this somber tune. Though it starts with a slow and steady heartbeat over a finely tuned piano chorus, stick around for the bridge, where the theoretical shit hits the fan and the track breaks down for a fast-moving finish. If this is the next phase for the Dirty Projecters, we're most definitely here for it. 
"Miss You" - James Hersey (Honne Remix)
James Hersey's debut track "Miss You" came from the same creative minds that brought us the likes of Two Door Cinema, Childish Gambino, CHVRCHES, Mumford & Sons, and many others. This new artist gives us a melancholy but dancy tune that makes us want to move to the beat of our own heartache. 
"Nothin to Talk About" - Rayana Jay (prod. by Mikos Da Gawd)
On her second single from her upcoming debut album Sorry About Last Night, California singer-songwirter Rayana Jay comes to terms with accepting a relationship that is dead, but with true R&B style as a soulful queen.
"Up Out My Face" - Cakes da Killa (feat. Peaches)
This is the track for when you don't want to deal with anyone and you don't want to be polite about it. It expresses everyone's innermost feelings of peace of mind preservation, and is featured on Cakes da Killa's upcoming debut LP Hedonism, out October 21. 
"Azur" - Superpoze
Superpoze is an alter-ego for France's DJ Gabriel Legeleux. In line with his previous efforts, "Azur" offers up a trance-inducing pulsating tempo that you'll never want to stop listening to.
"Kokopelli" - Mild High Club
If you are looking for a song that sends you to the clouds, "Kokopelli" is as soothing as it gets.
"Sense" - Kllo
The softer, more vulnerable bits of humanity are on full display in musical duo Kllo's new single called "Sense." 
Surf the Web - Daye Jack
The second project from millenial rapper Daye Jack highlights just what it means to be a young person in this day and age over beats that pull from the depths of music history to create sounds like you've never heard before.  
Ape in Pink Marble - Devendra Banhart
Where electronica and acoustic meet lies Devendra Banhart. The lead single, "Middle Name," from his first project in three years is an edgy daydream tease as his soft voice blurs the lines between sleeping and awake.