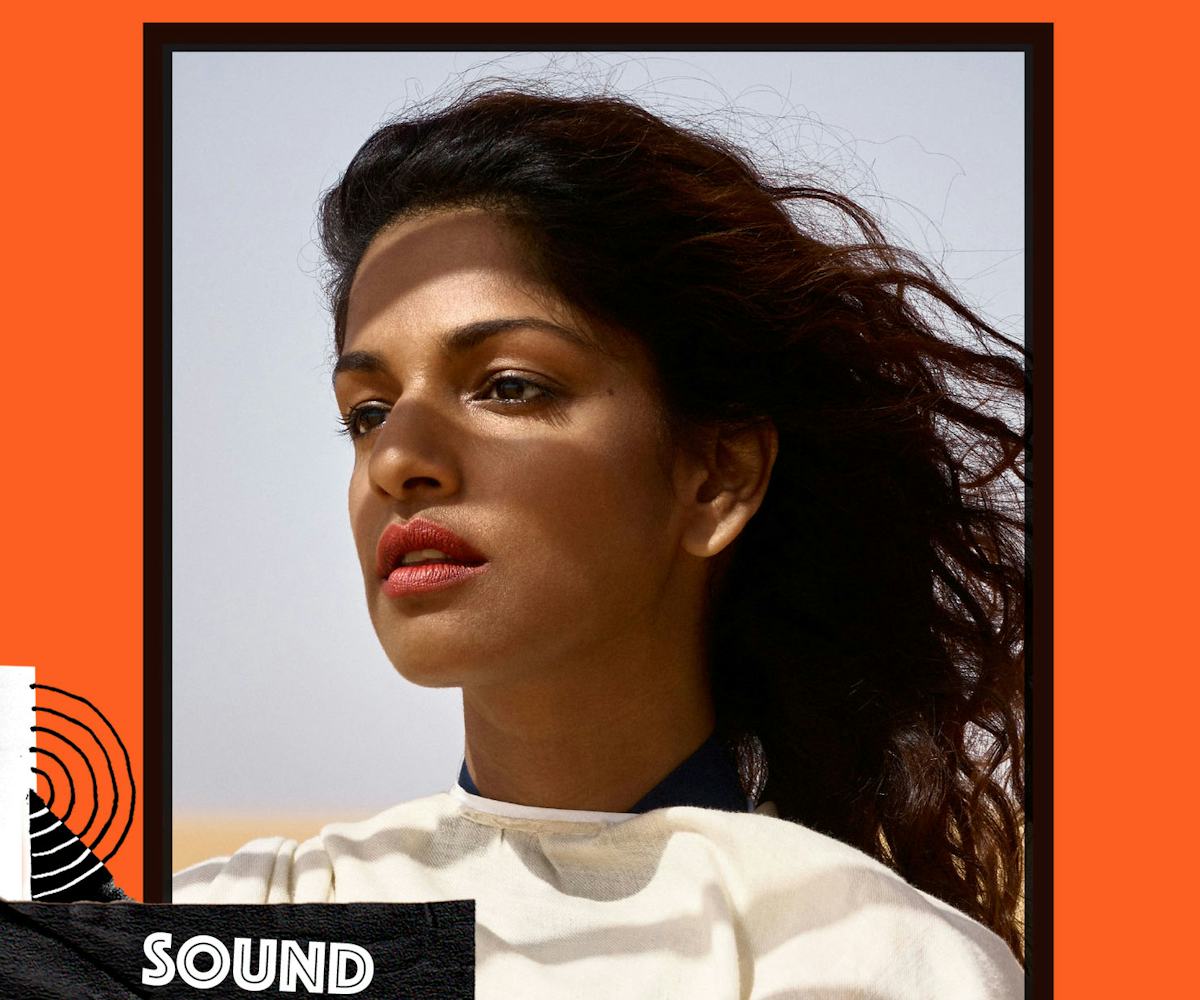 Photo via M.I.A./Interscope Records
Soundcheck: The 14 Best Music Releases Of The Week
M.I.A., Sampha, Vince Staples + more
Every weekend, we're bringing you #SOUNDCHECK—your new destination for the best of the best new music that hit the web over the course of the week. Because you should always be prepared when someone passes you that aux cord. This week's round features 14 of our favorite emerging and established artists including M.I.A., Sampha, Vince Staples, and so many more. Turn up, tune in, and tune out.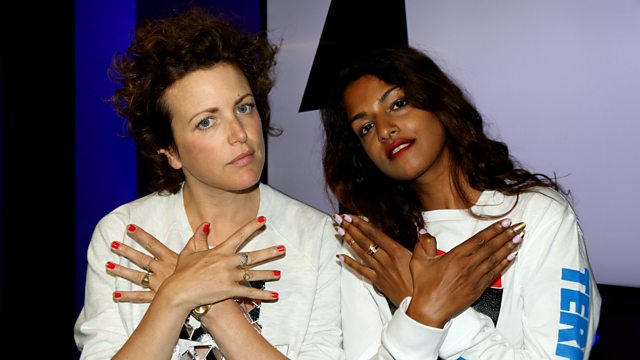 "Freedun" - M.I.A. feat. Zayn and Bastille
Despite fishy comments concerning Black Lives Matter from two of the aforementioned artists, M.I.A. did right by featuring not one, but two stellar voices on her new, highly anticipated track. If she continues channeling these dreamy riffs and vibes, we're definitely here for it.
"Blood On Me" - Sampha
It's no secret that Sampha's debut album, Process, will be out soon. But if "Blood On Me" is any indication of the vibe of the album, then you can probably find us in a corner somewhere sitting on our hands excitedly until it drops. 
Prima Donna - Vince Staples
This 10-minute-long Nabil-directed short film takes us to what we can only imagine is the inside of Vince Staples' beautifully complex mind. If you've been bumping the Prima Donna EP all week long, now you can visually enjoy the masterpiece too.
"Carry On" - Tkay Maidza feat. Killer Mike
This single is a warning for the world: Tkay Maidza is taking over, and you better watch out. The 21-year-old rapper hails from Zimbabwe and her flow is smooth and sweet like cocoa butter. Her debut album TKAY officially drops on October 28.
"The Keeper" - Donna Missal
With a voice like melted caramel, Donna Missal welcomes you into this slick, slow-winding track as soon as you hit play.
"Heaven" - Alpines
The video for Alpines' latest single, "Heaven," depicts human intimacy through a delicate and sensuous lens. Tender portraits of personal connection and isolation are captured throughout, as singer Catherine Pockson croons soulfully over a gentle, yet persistent production. The single is the first off the duo's forthcoming sophomore album, Another River, out October 28 via Metropolis Recordings. 
"Ice Boy" - Corbin
It's been over a year since anyone's heard from Corbin, aka Spooky Black. Now, the singer/rapper is back with a somber new single titled "Ice Boy." Produced by Shlohmo, the single remains true to Corbin's melancholic sound but with a twist—the dreary vibe is now presented with a raw urgency. With vocals that crescendo to a rough growl, this single will have you confined within the depths of your deepest feelings.  
"Show You" - Cole King feat. Innanet James
Playful one-liners backed by a tumbling piano accompaniment and hard-hitting production are the heart of this new Cole King track—and we're so here for it. 
"PohLease" - KAMAU
While lighthearted in tone, "PohLease" shines a haunting light on the current state of policing throughout the nation. The juxtaposition of musical vibrancy against the harsh, real, and often saddening theme is as brilliant as it is jolting. The video for the single proves to be no different, as KAMAU presents an unapologetically violent visual, adding to the depth of this important track. 
"What's Up" - How To Dress Well
This bright and whimsical daydream of a tune is the latest single off of How To Dress Well's forthcoming release, Care. Tom Krell's soft, layered vocals fit around this lush production perfectly, like a warm embrace between lovers. If this song doesn't send you spiraling into a whirlwind of feels, nothing will.
"Told You I'd Be With The Guys" - Cherry Glazerr
Cherry Glazerr just released a dizzying new video for their latest single, "Told You I'd Be With The Guys". The video features the band slowly becoming immersed in, then suffocated by hordes of men in uniform. If you thought that your morning commute was overbearing, you may want to think again.  
"It's Just Us Now" - Sleigh Bells
After a three-year hiatus, Sleigh Bells is back with the same head-banging pop-meets-punk flair that the duo is known for. The first music video from their upcoming album "Jessica Rabbit" (due out November 11) opens aggresively with the words: "As far back as I can remember, I always wanted to build a fire" strewn across the screen. We're then met with a mascara-streaked Alexis Krauss wading in a pool. In classic Sleigh Bells fashion, the rest of the video is just as all over the place and enticing as the song itself. 
"She Said" - Sundara Karma
The '80s are having a serious moment and Sundara Karma have managed to embody the decade perfectly in their new video for "She Said." If you're looking for a good jam for the end of summer, look no further. 
The Sun's Tirade - Isaiah Rashad
Rapper Isaiah Rashad of Top Dawg Entertainment just dropped his highly-anticipated album, The Sun's Tirade. The project includes guest appearances from SZA, Jay Rock, and none other than Kendrick Lamar. Let's just say we're glad we have a long weekend ahead of us because this is going to be on heavy repeat. 
"Mediator" - AlunaGeorge
For their latest I Remember preview, AlunaGeorge dims the lights and turns up the seduction. "Mediator" is the smoothest bedroom bop to come out of 2016 so far. Honestly, we wouldn't be mad if, for their next album, AlunaGeorge went full Sade.