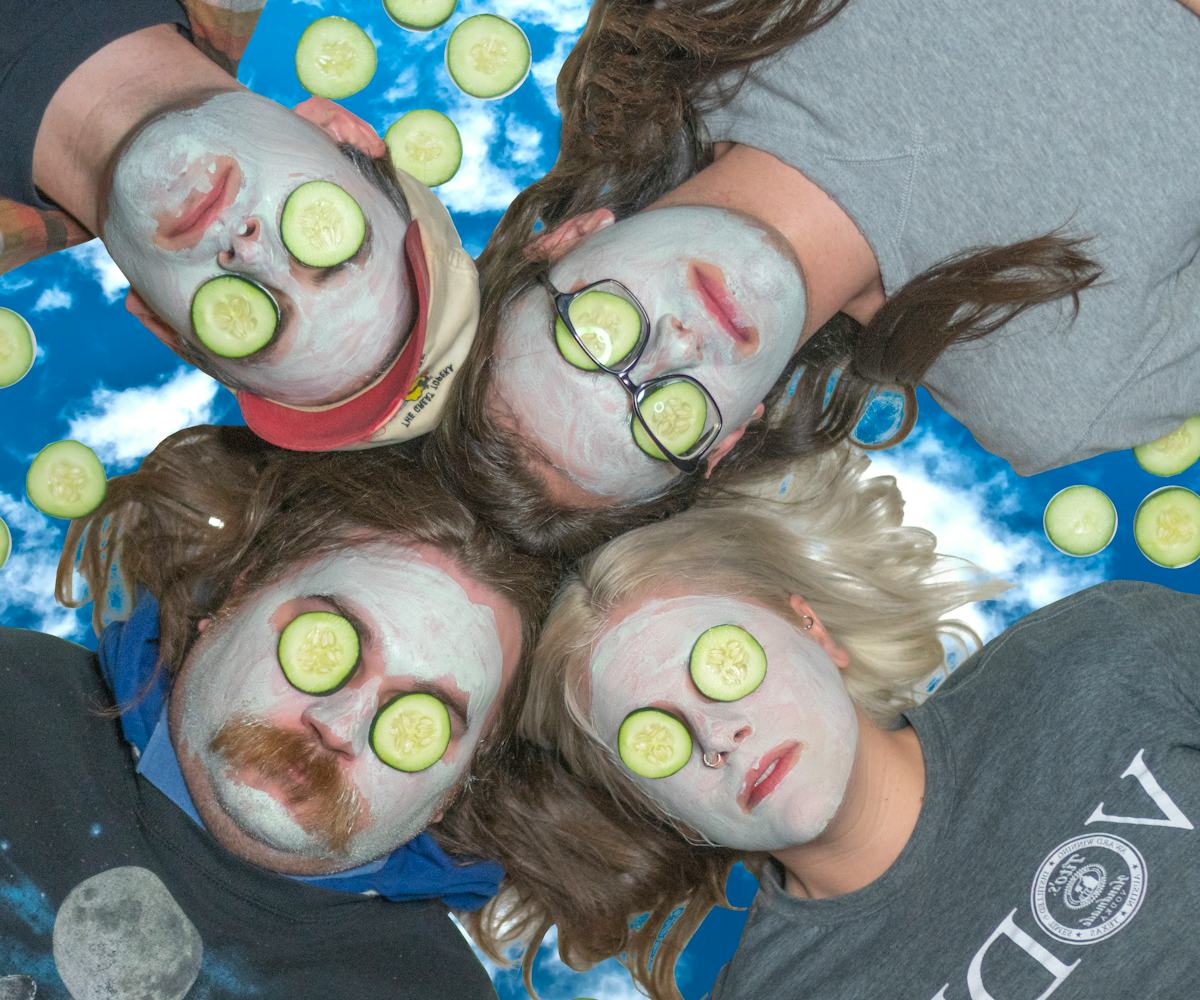 Photo by Kaley Stephan
Stepping Into Dreamgirl's Dream World
The band premieres its new single "Weekend 4 The Girls"
In this day and age, digital presence is often make-or-break for up-and-coming bands. But, when Dreamgirl released their breakout EP Illuminaughty in 2015, they weren't really focused on branding. "We didn't really think about marketing when we started as a band, and we hadn't put any of our songs on YouTube," says vocalist Lacey Hopkins. And they didn't have to, thanks to a kid from Belgium who uploaded the band's music to the video streaming platform and garnered tens of thousands of views. "It was really what catapulted our listenership, I think," says Hopkins.
The band's newfound YouTube presence, combined with the mysterious workings of streaming website algorithms, thrust a handful of their songs, such as "Teenage Blue" and "Stranger Feelings," into the spotlight. Dreamgirl, who are based in Kansas City, Missouri, racked up millions of listens and a global fan base, no small feat for an indie act operating outside the L.A./New York fishbowl. "The Kansas City music scene is really just like this diamond in the rough with all this raw talent," says drummer Ian Dobyns. "People are really starting to notice the music that's coming out of the Midwest."
"Most of our listenership is not regional or local to us," says Hopkins. In fact, Jakarta, Indonesia, appears on the band's "Where people listen" section on Spotify before Kansas City. At number one on this list is Los Angeles, where the band's surf rock vibes almost seem more at home than in their Middle American home base. "People don't really care about surf rock a lot here. They're starting to care about it more, I think, but most of our listenership is in those larger cities," says Hopkins.
According to Spotify, one of the most popular playlists the band's music has been featured on is called "Trippy music for being high," which boasts over a thousand listeners and a title that minces no words in accurately describing its content. Dreamgirl's songs seem to all operate within the same ethereal soundscape, drawing from a hazy reservoir of overly-saccharine adolescent sentimentality. Their music leaves one longing for loves never lost, to begin with, tapping into a brand of indulgent melancholy that feels almost like it's from another time.
On their social media, the band is continually described as "a family of friends lost in a dream." Hopkins' voice, simultaneously lilting and commanding, does indeed sound like a dispatch from another realm. She traces her influences to jazz standard singers and the Catholic hymns she sang in mass growing up. "I was actually really timid about singing until after high school," she says, citing a teacher who told her that her voice would "never leave the coffee shop" after she wrote and performed a song for a school project. "His daughter married my brother, so I see him from time to time. I was like, 'You know that you said that to me, and it really kind of messed with me.' He apologized. We're cool now," she adds.
A far cry from any coffee shop, the band soon had momentum with the international success of its EP. "By Illuminaughty performing so well, it really gave us a cool platform as far as releasing new material," says guitarist Austin Marks. However, a series of lineup changes hindered a quick follow-up. On New Year's Day this year, Dreamgirl finally released their self-titled LP, a collection of songs saturated with the band's characteristic undertones of summertime yearning. In the bleak dead of winter, it was a breath of fresh air. "I was worried that people would not care for the album, especially since we sat on the songs for so long. I still worry about it," admits Hopkins.
Having done their accumulated material justice with the album, the band was primed to move forward with new music in 2018. Earlier this summer, they released "American Blonde," the drawling lead single from their upcoming EP, Post-Cool. "We've learned a lot, grown a lot, and it's nice to be releasing something that we haven't been sitting on for the last two years," says Marks.
Now, the band is premiering its new single, "Weekend 4 The Girls," with NYLON. Despite its playful title and tempo pick-up halfway through, it's a deceptively shattering song inspired by Hopkins' falling out with a childhood friend. The band has retained its signature bittersweet blend of jangly guitar and Hopkins' wistful delivery while embodying a newer, more realized incarnation of themselves. "The nice thing is Dreamgirl seems like Dreamgirl's still Dreamgirl, just an evolved version, I guess you could say," says Marks.
The band is about to embark on a West Coast tour in February and will be touring with Computer Magic in April, in addition to playing SXSW for the first time in March. Post-Cool comes out in 2019.
Listen to "Weekend 4 The Girls," below.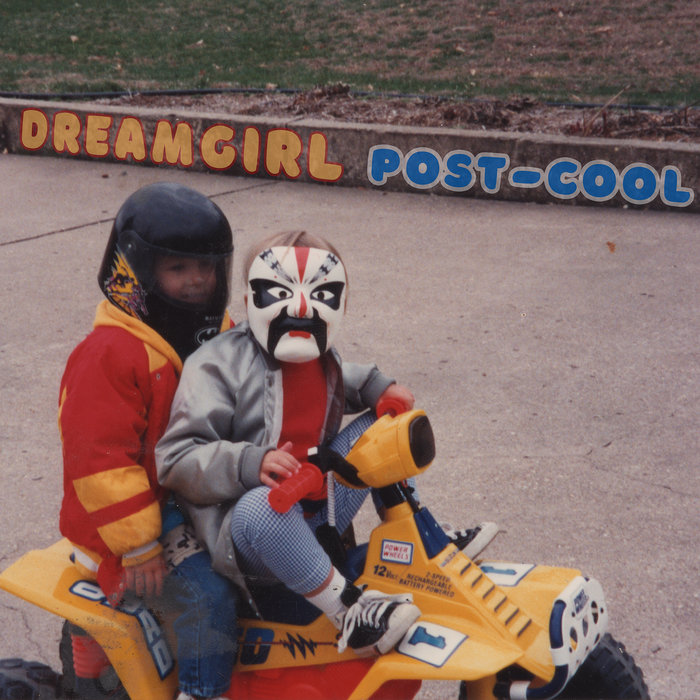 1 track album