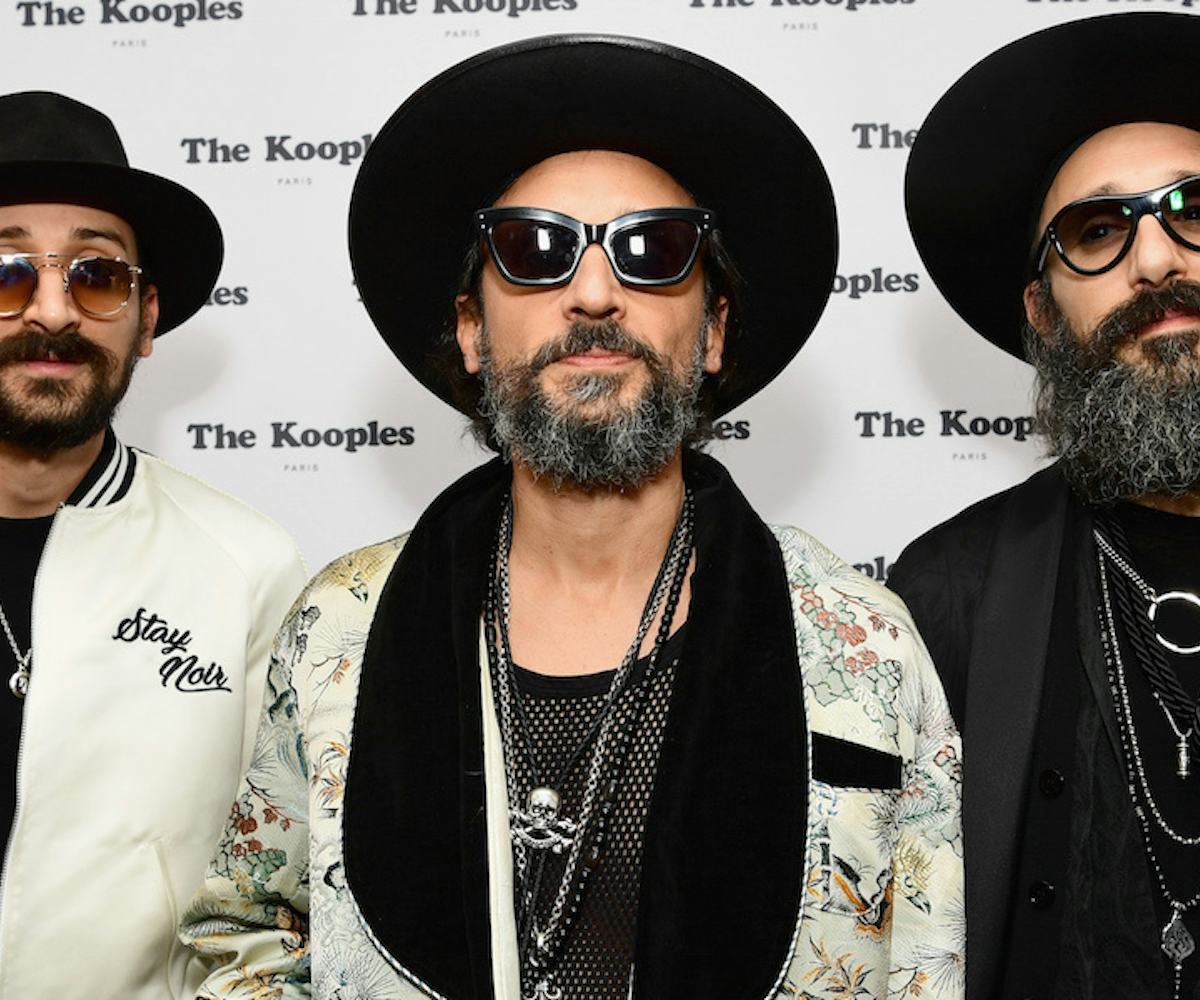 Photo by Emma McIntyre/Getty Images
The Kooples Founder And Wife Accused Of Dressing In Blackface To Celebrate Purim
"This is blackface with commitment!"
Laurent Elicha, one of three brothers who founded French brand The Kooples, and his wife, Noemie Elicha, are being called out for wearing blackface during a celebration of the Jewish festival of Purim.
According to a report by DailyMail, Noemie shared the images and video with a happy holidays message from the "Elicha tribe" to Instagram, along with a series of videos and selfies on her Instagram Story, showing the couple and their two children wearing dark brown paint on their faces, fake dreadlocks, and "tribal" makeup and accessories.
Noemie's posts also reportedly included captions like "When I said I fell in love with Africa," on a close-up of her own makeup and fake dreadlocks, and "#tribalvibe," on a full outfit photo with her husband. All imagery has since been removed from her account, which has also been set to private.
In a statement to DailyMail, Noemi apologized, saying, "I regret and apologize for any offense that has been caused. This was not my intention in any way and I have removed the image from social media." The brand has not yet shared a statement and was not available for comment at the time of publishing.
In recent months, both Gucci and Prada have been accused of depicting blackface imagery in products sold. Following the sale—and subsequent pull—of Gucci's balaclava sweater and Prada's "Otto" keychains, both companies have initiated diversity councils, and will work with Ava DuVernay and Dapper Dan respectively to put these initiatives into effect.