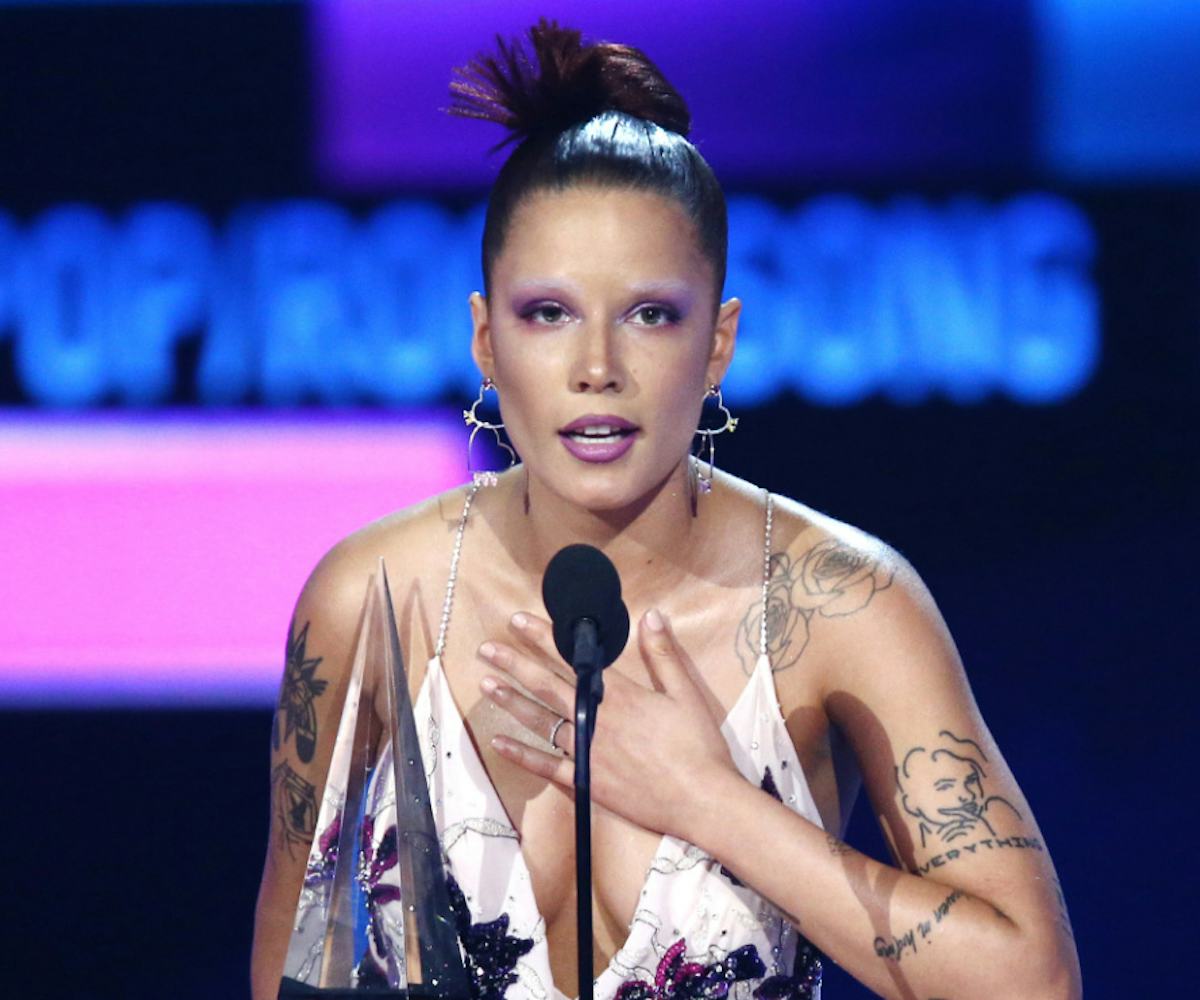 Photo by Tommaso Boddi/WireImage/Getty Images
2019 AMAs: Halsey Shades The Grammys During Acceptance Speech
"Most of these awards aren't really what they seem"
Halsey won her first American Music Award on Sunday night, accepting the Best Pop/Rock Song statue for her No. 1 hit, "Without Me." The singer used her stage time to address another awards ceremony, however, and clearly shaded the Recording Academy without ever uttering the word "Grammys."
"When I was a kid I used to believe this award was the ultimate validation and that I'd come up here and laugh and cry and my fans at home would rejoice because we accomplished this thing together," Halsey said as she accepted her AMA. "But I am older now and I'm also an artist and I'm apparently doing okay, but most of these awards aren't really what they seem. At all."
Despite having her first No. 1 single as the lead artist with "Without Me," Halsey was noticeably snubbed by the Grammys this year. She added that while the magic of institution-backed awards shows had worn off, she appreciated the AMAs for being "the world's largest fan-voted awards show."
Watch her whole speech below: