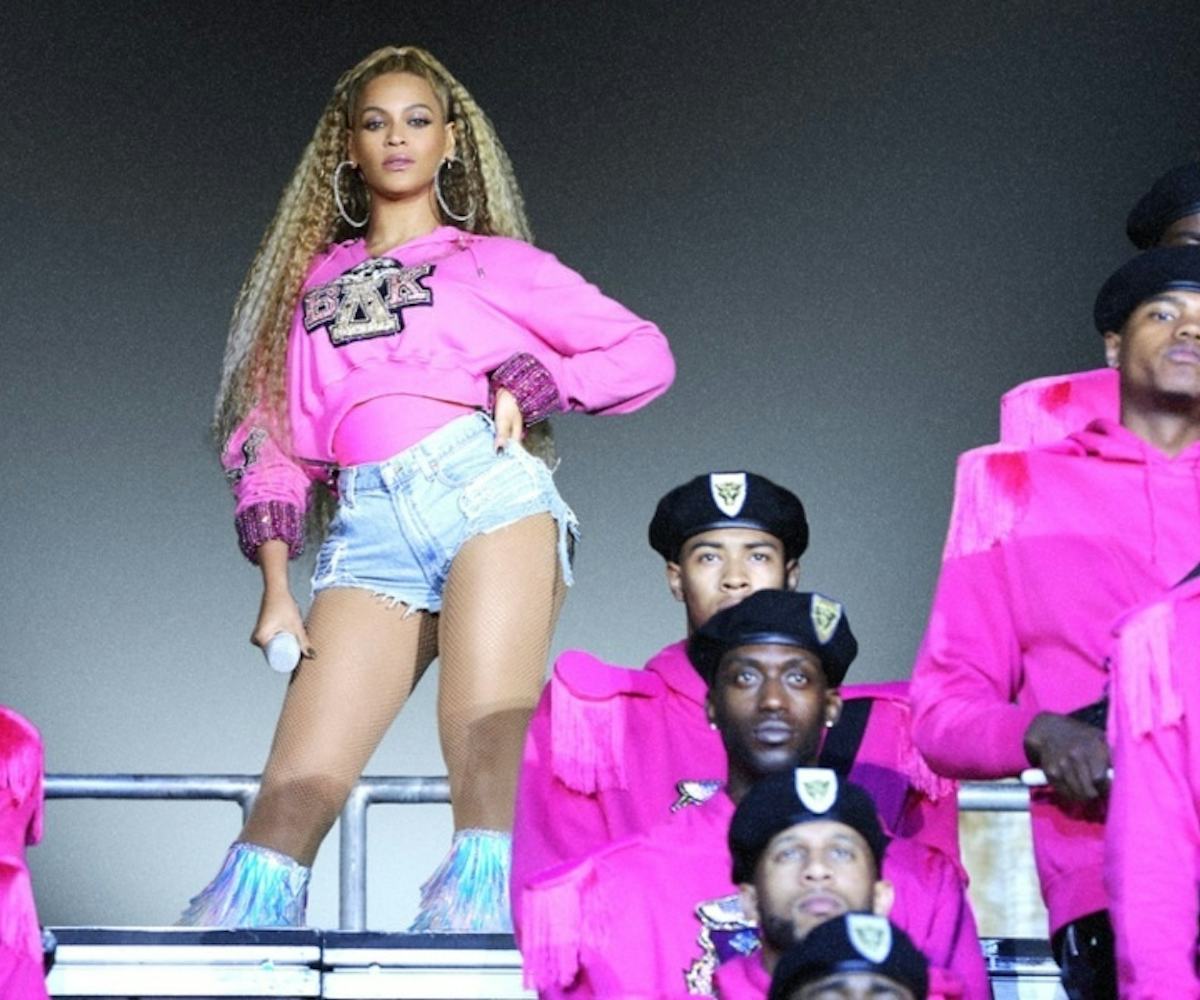 Photo courtesy of Parkwood Entertainment/Netflix
Here Are The Biggest Emmy Nomination Snubs And Surprises
We're shook and shaking our heads
Awards season is indeed on the horizon. Today the nominees for the 71st annual Emmy Award nominations were announced, crowning the best in television programming over the past year—from June 1, 2018, through May 31, 2019, specifically. For some performers, creators, crews, networks, and fans, this is a time for celebration and congratulations. For others, it's a moment of disappointment; or at the very least, an opportunity to complain a little bit.
Here are my snubs, surprises, and the nominations that I'm so excited about I could scream.
Snub: Tracee Ellis-Ross in 'black-ish'
Three-time Emmy nominee Tracee Ellis-Ross was not nominated for her role in black-ish, and I would like to speak to the manager.
Snub: 'The Masked Singer'
The Masked Singer might seem gimmicky, but it's actually really good and has shaken up the monotony of other singing competition shows. Unfortunately, that wasn't enough for the Emmy voters.
Surprise: 'Surviving R. Kelly'
I was admittedly surprised to see Surviving R. Kelly validated as one of the most impactful docu-series of the year. It has changed the conversation about sexual assault and grooming and added pressure to law enforcement to hold the singer accountable. It was nominated for Best Informational Series or Special.
Snub: Julia Roberts in 'Homecoming'
Julia Roberts stepped off of her well-established film actress pedestal to bring a PODCAST to life, and this is the thanks she gets? She killed it in Homecoming, and yet it didn't get a single nomination.
Surprise: Beyoncé's 'Homecoming'
Speaking of Homecoming, Beyoncé's Netflix documentary about her 2018 Coachella performance—which doubled as a tribute to HBCUs—was nominated for Best Variety Special. All she has to do is win this, snag an Oscar for The Lion King soundtrack, and put Broadway in her GPS, and Beyhive, we have ourselves an EGOT!
Snub: 'Gentleman Jack'
Gentleman Jack didn't get a single nomination. It hasn't even been a full month since Pride, and we're already shitting on gay rights. Wow.
Snub: 'Grace & Frankie'
I know that Grace & Frankie went off the rails a little bit this year, so I get the show being absent from the Best Comedy Series category. But for neither Lily Tomlin or Jane Fonda to be recognized just feels… wrong.
Snub: 'American Horror Story: Apocalypse'
Jessica Lange is that bitch and deserves her nomination for returning to American Horror Story: Apocalypse. But Evan Peters should have received some recognition for wearing that terrible wig while he played a Satan-worshipping tech bro; Sarah Paulson carried the show; and nothing but respect to MY antichrist, Cody Fern.
Snub: 'Haunting of Hill House'
Another horror series that deserved a chance this year was Haunting of Hill House. It was scary as hell, but also a great drama about a family dealing with grief and trauma. It could be that the Emmy voters were too damn terrified to make it to the end, though. Fair.
Surprise: Billy Porter in 'Pose'
Billy Porter got a Lead Actor nomination for Pose, and I can't think of anyone more deserving. I can't wait to see what he wears on award night.
Surprise: Jharrel Jerome In 'When They See Us'
It cannot be understated how much Jharrel Jerome deserves his nomination for Lead Actor in a Limited Drama Series. His performance in Ava DuVernay's When They See Us still haunts me.
Surprise: Kit Harington In 'Game of Thrones'
Kit Harington as Best Actor. IKYFL.