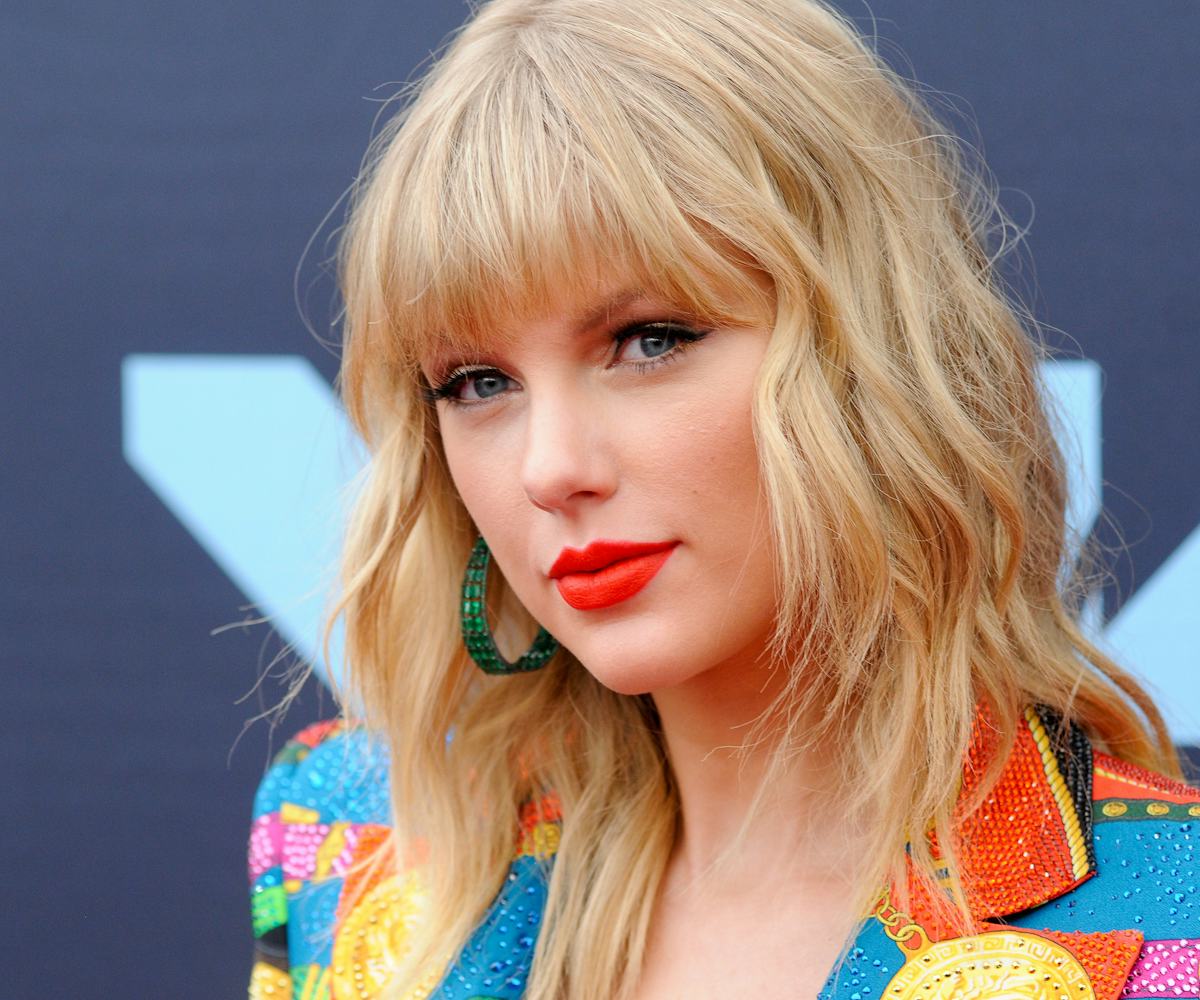 Photo by Efren Landaos/SOPA Images/LightRocket via Getty Images
Here Are The Biggest 2020 Grammy Nomination Snubs and Surprises
BTS, Halsey, and women in hip-hop were all overlooked
Well, the 2020 Grammy nominations are officially in, and as usual, there were both surprises and snubs among the contenders — but you already knew that. Without further ado, let's dive right in.
SNUBS
Taylor Swift
Taylor Swift has won at least an armful of Grammys over the years, but hasn't been nominated for the coveted Album of the Year since she won in 2016 for genre-shifting 1989. Her fans will be dismayed to see that this year's Lover only got the Best Pop Vocal Album nom, though the title track is up for Song of the Year (notably, Swift is the only artist in that category to be the sole writer of a song).
Megan Thee Stallion, and female rappers in general
Women may have made major inroads in hip-hop this year, but you wouldn't know it from the Grammy nominations. Newcomer DaBaby scored multiple noms for his hit "Suge," but his peer Megan Thee Stallion received no recognition. In fact, no women were nominated for any of the rap categories, aside from Cardi B's feature on husband Offset's song "Clout." This should go down in Grammys history as a huge missed opportunity. (For what it's worth, no women were nominated in the Alternative category, either).
Halsey
Despite having her first No.1 hit this year, "Without Me," as a lead artist, Halsey was overlooked for this year's Grammys.
Hip-hop, in general
Rap albums in past years, like Drake's Scorpion, Kendrick Lamar's incredible Black Panther soundtrack and Cardi B's Invasion of Privacy, have all received nods in the Grammys top categories, as the genre's influence on pop culture and music continues to swell. But for 2020, voters relegated rappers (aside from Lil Nas X and Lizzo, who incorporate hip-hop into their music) to solely the rap categories, leaving them out of bigger cultural conversations.
BTS
The K-Pop supergroup, whose fanbase, the Army, has fostered a level of international hype comparable to Beatlemania, wasn't nominated for any of the categories. For what it's worth, the Army seems to be taking it in stride.
"Señorita"
Camilla Cabello and Shawn Mendes spent the entire summer making out in promotion of their Latin-tinged duet "Señorita," only to receive one nod, for Best Pop Duo/Group Performance. Do with that what you will.
SURPRISES
Lil Nas X
The viral tweeter-turned-musical-sensation snagged six nominations this year, including the coveted Best New Artist and Album of the Year categories. It's not that Lil Nas X didn't have one of the biggest breakout years for any newcomer artist in recent history. It's just that his album, 7, is not what he's most known for. The debate over whether "Old Town Road" qualifies as country also rages on, as Grammy voters played it safe and kept him out of any country categories.
Women dominating pop
It's always a pleasant surprise, unfortunately, when women are recognized by institutions for their contributions to music. This year, female artists — Beyoncé, Billie Eilish, Ariana Grande, Lizzo and Swift — dominated the Best Pop Solo Performance category, with nary a man in sight.
Billie Eilish
Like Lil Nas X, breakout star Eilish is up for six awards, with Lizzo leading the pack at eight nominations. It's less of a surprise that Eilish, Nas and Lizzo are up for so many awards than a recognition of changing times and the power of streaming apps like TikTok to propel hits to the mainstream.
H.E.R.
The Nominations Review Committee once again showed its major love for H.E.R., who received five nominations both this year and last, the only artist to do so. She was nominated this year for three big categories: Record, Album and Song of the Year.
Michelle Obama
Yes, the former first lady is up for a Grammy, for the spoken word recording of her hit memoir, Becoming. Hillary Clinton won for It Takes a Village when she was first lady in 1996.
Vampire Weekend
The group received its first Album of the Year nomination for Father of the Bride. In the past, Vampire Weekend has been nominated under the alternative category.