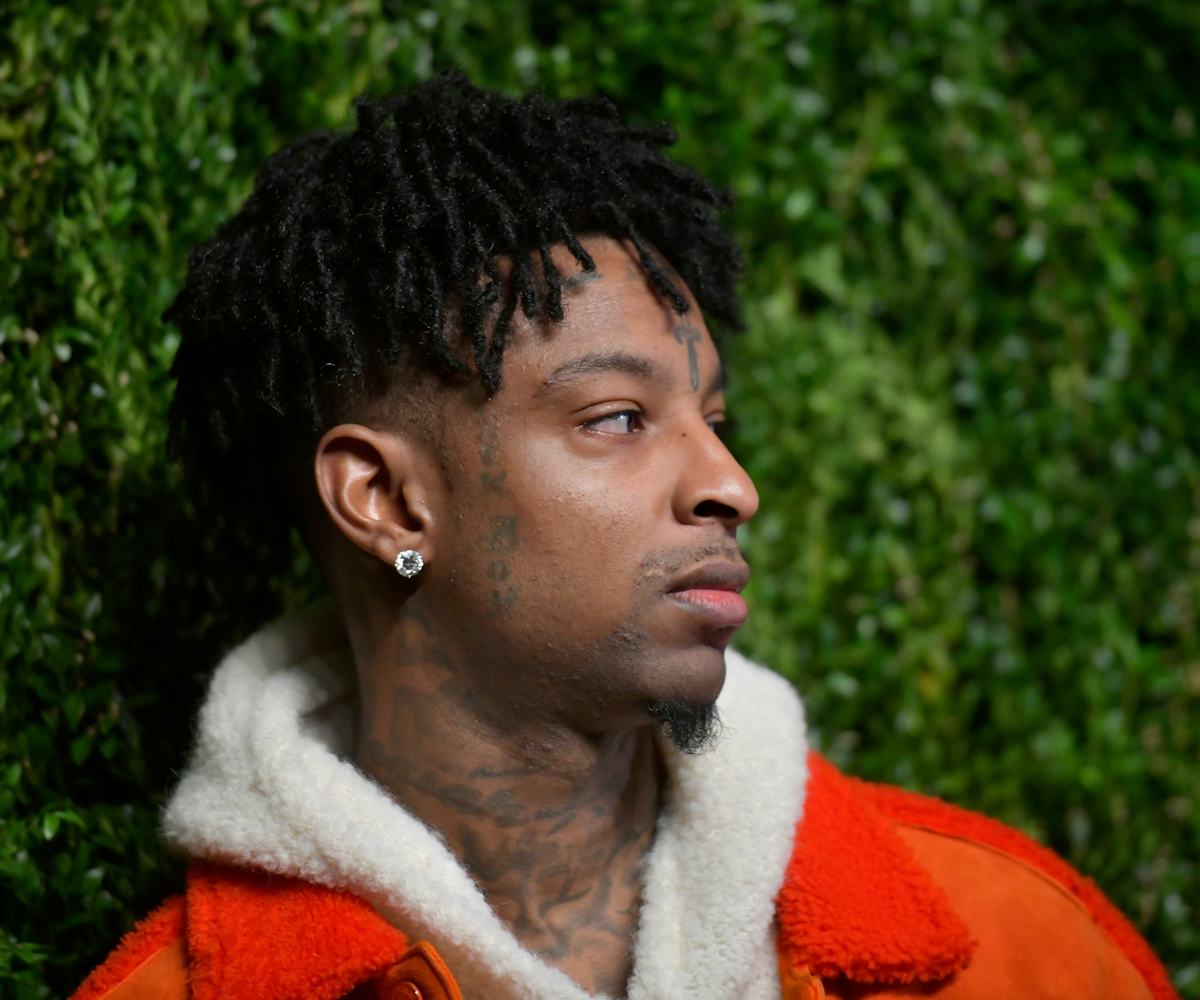 Photo by Roy Rochlin / Stringer / Getty Images.
21 Savage Shares Powerful Statement In First Interview Since ICE Detainment
In his first interview since being detained by the U.S. Immigration and Customs Enforcement (ICE), 21 Savage is providing details about his arrest, which he says was "definitely targeted." He appeared on Good Morning America to go over what happened on February 3 when he was taken into custody for being an "unlawfully present United Kingdom national" after he reportedly entered the United States in 2005 on a one-year visa and never left. Savage, real name She'yaa Bin Abraham-Joseph, says he was driving when he suddenly saw "guns and blue lights." By his account, he was never told that he was under arrest; instead, he heard an officer saying, "We got Savage."
Once in custody, Abraham-Joseph says he spent his nine-day ordeal in a room by himself before he was released on $100,000 bond on Wednesday. "I've learned to embrace the times when I'm down because they always build me up," he said reflecting on the experience.
Abraham-Joseph says contrary to other reports, he arrived in the U.S. in 1999 at the age of seven and returned to the U.K. in 2005 to attend the funeral of an uncle. He returned to the States the same year and called Atlanta home since then, losing his legal immigration status in 2006 when he was a teenager. "I been here 20 years… 19 years. This is all I know." He still faces deportation.
What Joseph made clear though, is that no one should have to face imprisonment for being undocumented. "I don't feel like you should be arrested and put in a place where a murderer would be for being in the country for too long," he said. And he's vowing to do everything he can to raise awareness about this issue. He says, "I feel your pain."