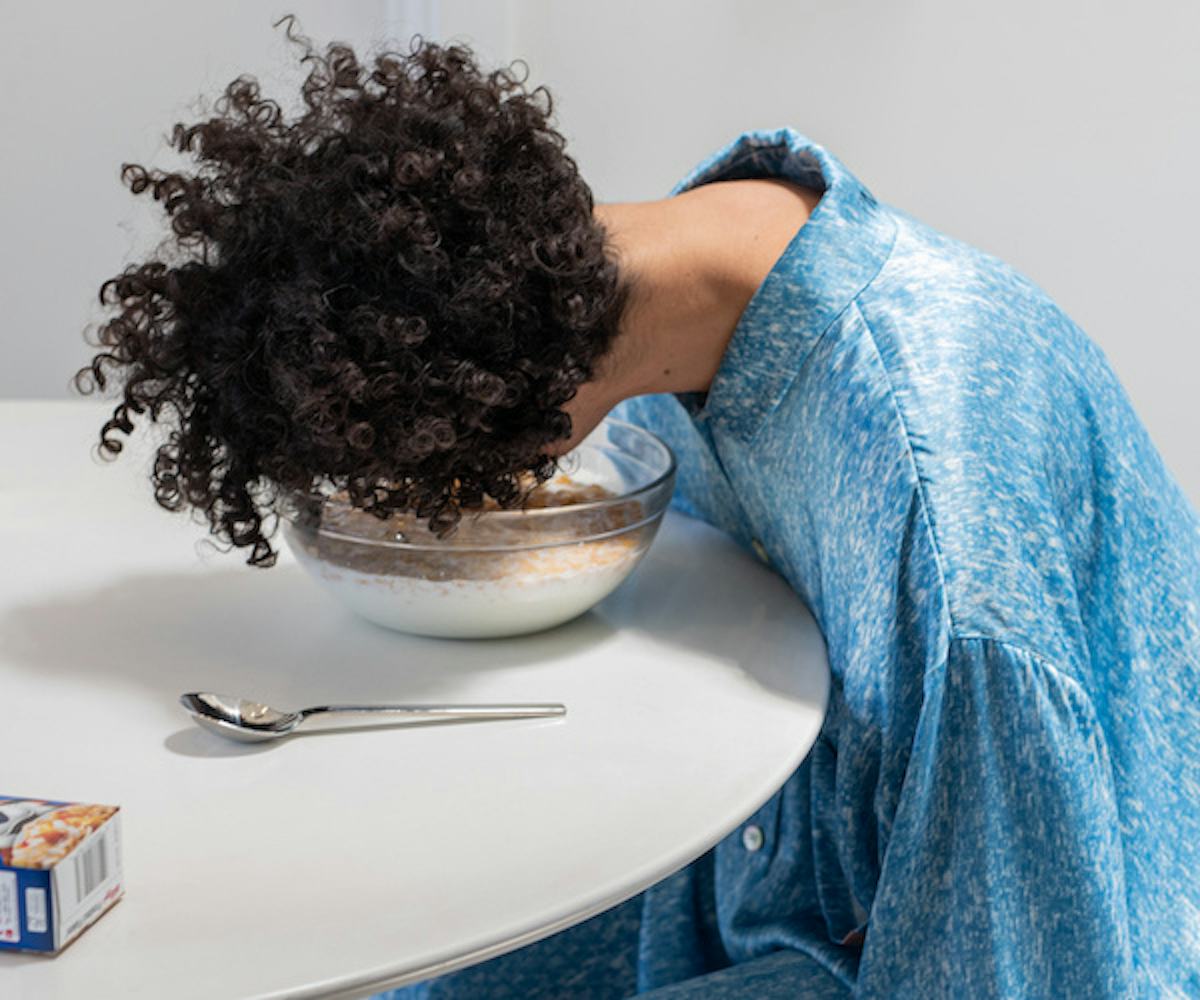 Photo courtesy of 69 x Lunya
This Streetwear-Sleepwear Collab Is The Ultimate Lazy Day Collection
"I'm awake what more do you want?"
There's nothing harder than having to get dressed for your day when all you want to do is crawl back into bed. But what if our sleepwear could double as our streetwear, bringing us from bed to work, or even to a party? A new collaboration, combining streetwear and sleepwear for the first time, does just that.
69, the non-gender, non-demographic specific clothing label with an anonymous designer, teams up with Lunya, the minimalist sleepwear label by designer Ashley Merrill. The result? The ultimate lazy day collection, perfect for napping on the couch or heading into the office, or, well, both.
Aptly titled "I'm awake what more do you want?" the collection serves to unify your life in bed with your life out of it. The unisex, one-size-fits-all pieces are simple, because, let's face it, when you're tired AF, you don't want to spend time putting together a look. Consisting of a shirtdress ($298), a jumpsuit ($348), a coat ($498), and padded sleep mask ($68), it's produced in the naturally thermoregulating washable silk Lunya is known for, in shades of navy, white, and marbled blue.
Consider these your lazy day outfit solutions, because, sure, they're comfy as hell, but they're also still cool enough to make you look put together (you know, even if you are falling asleep in your cereal).
The collection launches today and is available to shop at sixty-nine.us and lunya.co.