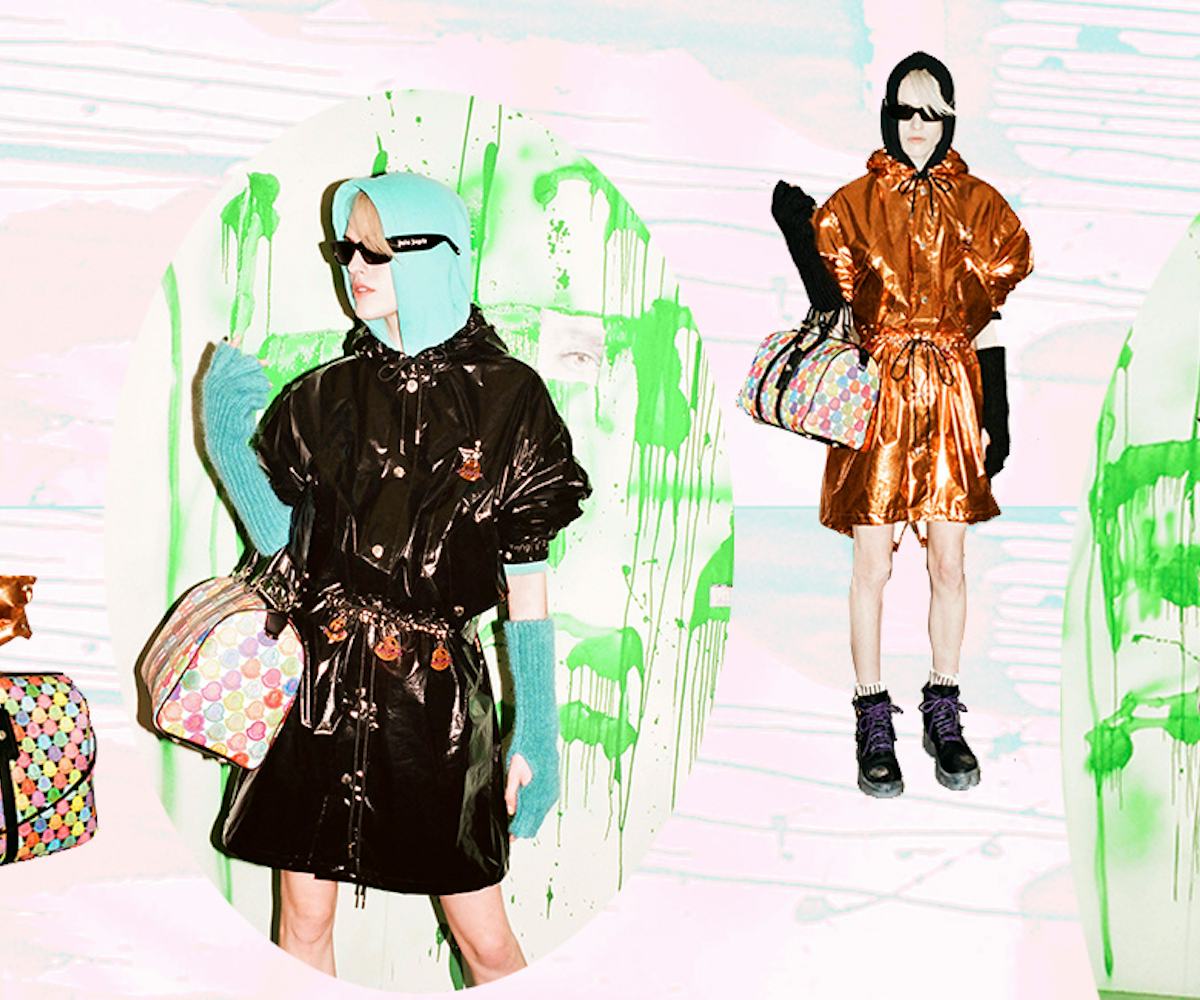 Photos courtesy of Moncler
You Can Now Dress Like A Jeff Koons Sculpture Thanks To Moncler x Palm Angels
Francesco Ragazzi's new collection for Moncler's Genius Project is here
Back in February 2018, Moncler creative director Remo Ruffini introduced us to the Italian label's latest endeavor: Moncler Genius. The project involved several different creative geniuses—like Valentino's Pierpaolo Piccioli and designer Simone Rocha—who were tasked with reinterpreting the brand's heritage puffer coats and creating their own signature collections, with each rolling out monthly. With the idea of "One House, Different Voices" as the project's ethos, we've seen everything from Handmaid's Tale­­-esque puffer gowns to doggy couture (the couture we never knew we needed).
A year later, the project returned with its second round of collections (and a few new names on board, such as Richard Quinn and Matthew Williams). And with that, comes today's launch of 8 Moncler Palm Angels.
The brainchild of Palm Angels designer Francesco Ragazzi, the collection is inspired by art. "I was inspired by a picture of a Jeff Koons exhibition being vandalized, which helped me to conceive the collection and the event," says Ragazzi. "My design approach is always the same, it's like making a movie: I come up with a story, the characters, and how they should be dressed. This allows me to have a new and clear vision every time."
The result? Metallic candy-colored puffer pieces—Ragazzi's take on the brand's trademark—as well as "laminated"-looking materials, graffiti-sprayed accents, intricate collage prints, plus the usual streetwear staples like hoodies and tees. This collection, the project's second, is much larger than Ragazzi's first, with a "precise inspiration this time: breaking Moncler's simplicity," he tells us.
Sure, as the official start to summer approaches, just the thought of wearing a metallic puffer coat or, better yet, metallic puffer pants, has us breaking a sweat. But, this collection certainly has us dreaming of a rebellious fall to come.
The 8 Moncler Palm Angels Collection is available now at Moncler.com.