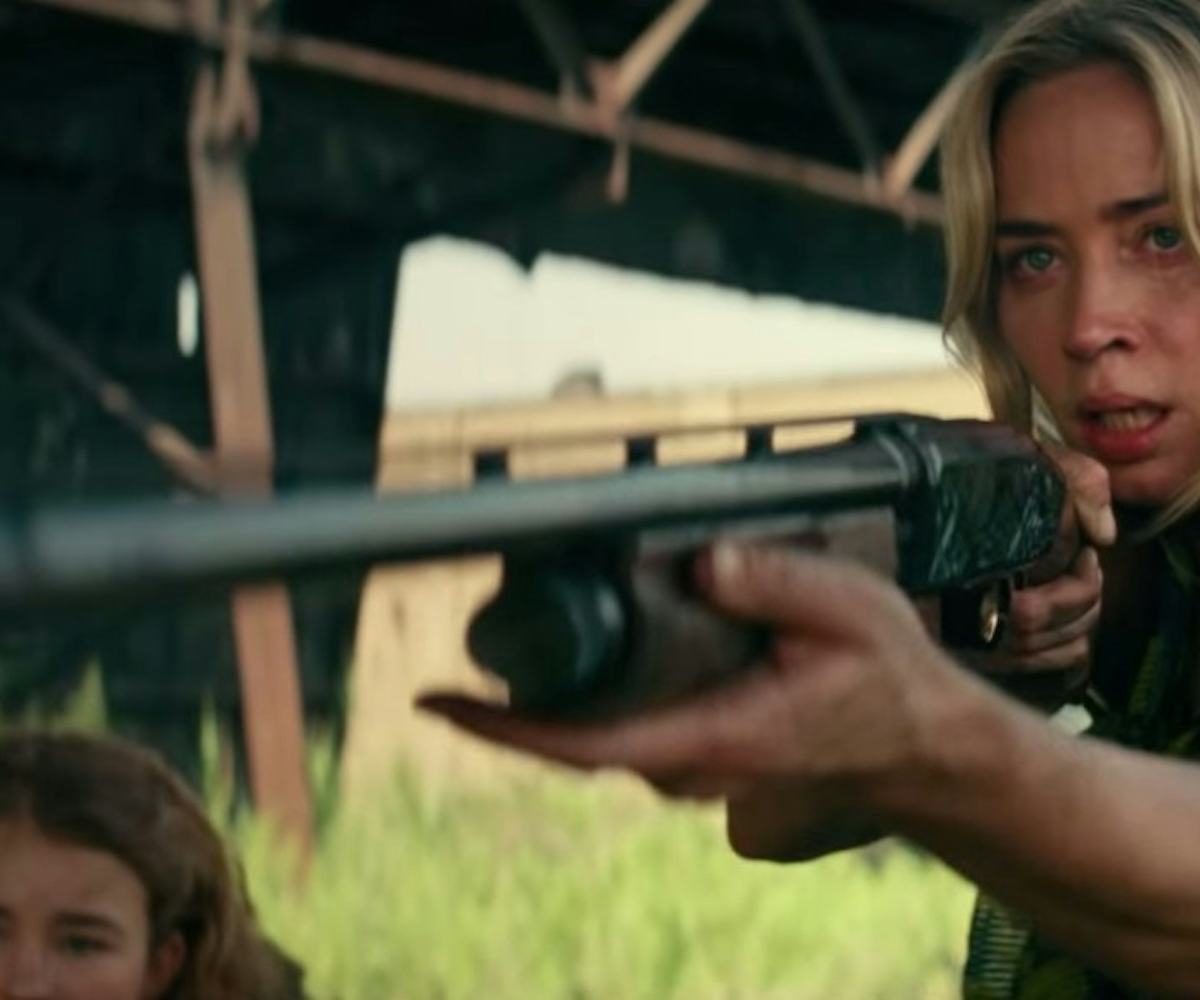 YouTube/Paramount
The 'A Quiet Place Part II' Trailer Is Terrifying And (Weirdly) Noisy
The Abbott Family faces new threats in the sequel
Following the teaser last month, the first official A Quiet Place Part II trailer is out — and, based on the two-minute clip, the sequel is going to be a lot noisier than the 2018 horror film.
According to Paramount, Part II follows what's left of the Abbott family (Emily Blunt, Millicent Simmonds, and Noah Jupe) as they continue to fight for survival and face the terrors of the post-apocalyptic world. As it's soon revealed in the trailer, the Abbotts not only need to worry about the alien monsters that hunt by sound but also, now, the other human survivors. John Krasinski, who directed, wrote and executive produced the original, resumes the same posts for this sequel.
The surprisingly noisy trailer opens with what seems to be a flashback of Evelyn (Blunt) and her children witnessing the arrival of the creatures, terrorizing the town. It abruptly cuts to present day, with Evelyn and her kids roaming a seemingly deserted field when she accidentally sets off a tripwire, noisily releasing a bunch of cans and beer bottles. They soon meet another group of survivors, whose ringleader is played by Cillian Murphy, and we get our first glimpse at how others in the outside world have been faring. It turns out, not so well. Right before the trailer ends, Murphy's character ominously whispers, "The people that are left are not the kind of people worth saving," as Evelyn cocks her shotgun.
Does this mean a Walking Dead sort-of scenario or something where the aliens are actually infected humans? We'll have to wait until March 20 to find out. In the meantime, watch the trailer, below.