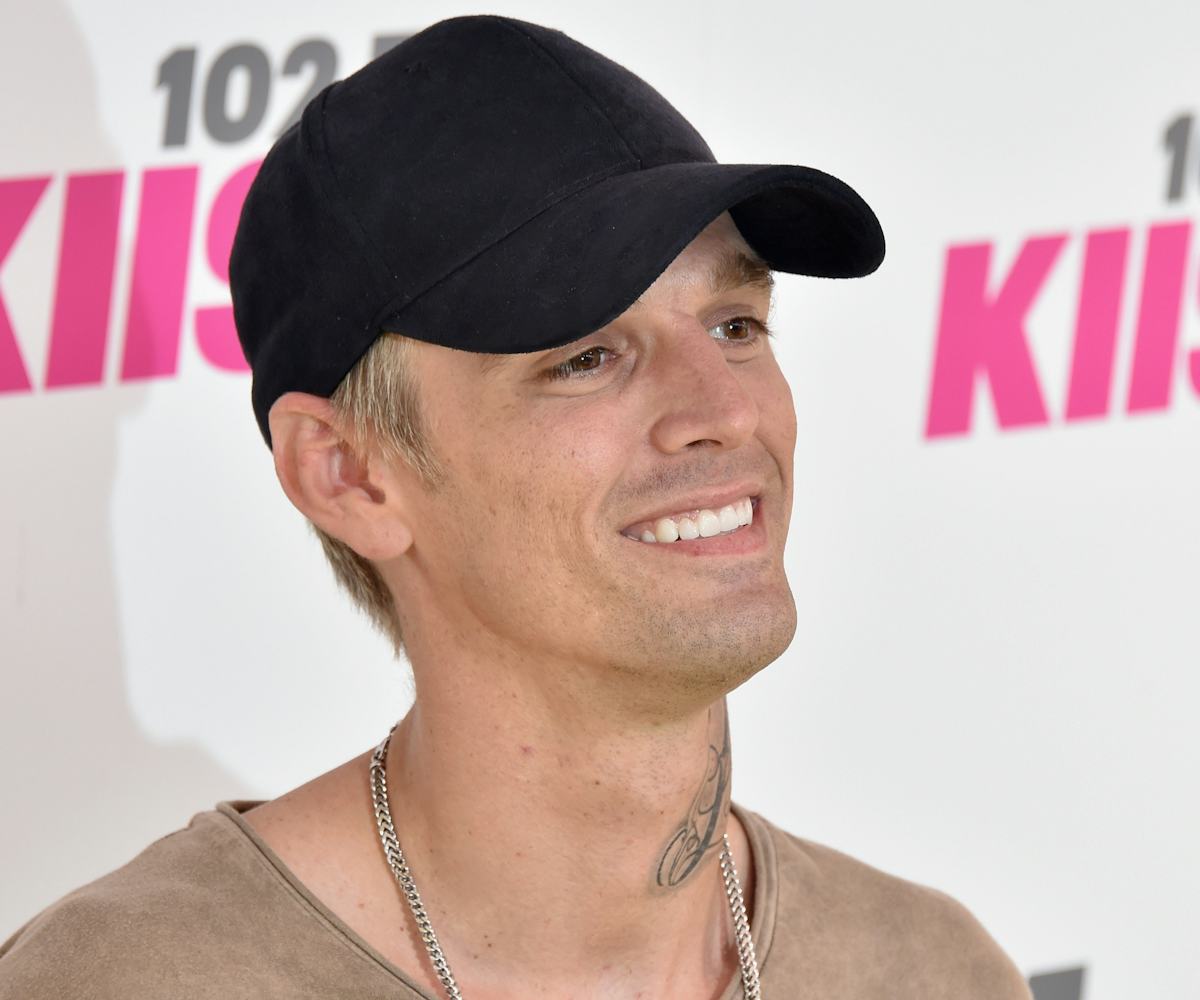 Photo by Frazer Harrison/Getty Images
Aaron Carter Says Michael Jackson Did "One Thing" That "Was A Little Bit Inappropriate"
He'd previously said he wanted to punch Jackson's 'Leaving Neverland' accusers in the face
Aaron Carter has been one of Michael Jackson's fiercest celebrity advocates in the aftermath of theLeaving Neverland documentary in which two men, Wade Robson and James Safechuck, alleged that Jackson sexually abused them when they were children. In a new clip from People, however, he seems to walk back his defense.
People reveals that Carter will be joining the upcoming season of reality TV show Marriage Boot Camp: Reality Stars Family Edition with his mother. It's noted that he will be revealing more thoughts regarding Jackson following the documentary and the sneak peek specifically sees him alluding to a negative experience with the singer.
Carter, who has previously said that Jackson was never inappropriate toward him, says that Jackson "was a really good guy," though he does note that this is only true "as far as I know." "He never did anything that was inappropriate," he continues before stopping himself, as though remembering something. "Except for one time. There was one thing that he did that was a little bit inappropriate."
Carter does not provide any more detail after this statement. He has previously said that he would stay at Jackson's Neverland estate and sleep in the same bed as the much older star when he was 15 years old, though he hasn't seemed to understand then just how creepy that is. He also said earlier this year, in a clip from TMZ, that he would be telling a story of something that happened between them in an upcoming book about his life.