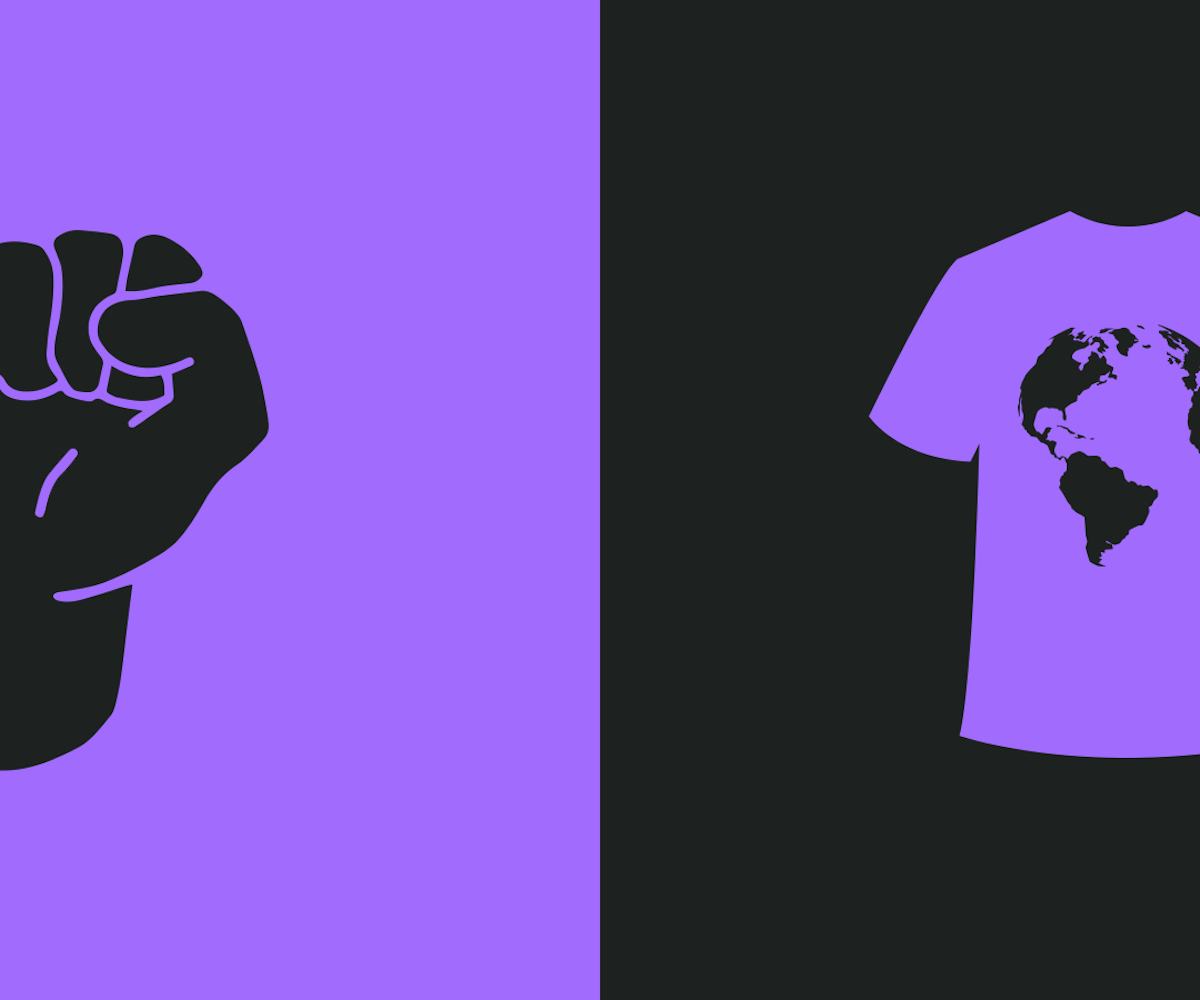 Illustration by Lindsay Hattrick
Activism Isn't A Trend: Meet 9 Brands Actually Making A Difference
Every NYFW, there seems to be a multitude of designers making political or socially conscious statements on runways and in presentations. But, more often than not, it seems, the designers don't incorporate that activist mindset into their business practices, or even seem to care about activism year-round. It's not enough to simply send a statement down the runway if there is no tangible action to back it up. While a quippy T-shirt can serve as a conversation starter and may move things forward in a small way, direct contributions are vital to making sure that what we're fighting against—whether it be sexism, racism, environmental consciousness, or something else—is challenged.
So, we've rounded up our favorite designers who are actually making an impact, instead of simply profiting off of social awareness. Each of these brands gives back to charity, has a strong political stance, or gives work to women who wouldn't otherwise be able to get it—or all of the above.
As the first gender-free store, The Phluid Project's entire ethos is devoted to making sure that the LGBTQ community feels welcomed and represented. Not only is the store full of all kinds of queer goods, but the brand also regularly brings attention to causes like AIDS awareness. The store also has resources for mental health and LGBTQ safety listed on its website, so that anyone who is struggling has easy access to them.
Slow Factory's designs bring women—and the environment—to the forefront. Each piece is celebratory of a certain cause, and a portion of the proceeds go directly to charities. So, not only do the designs send a social message, but they also make an economic contribution.
Kenneth Cole spoke out about the AIDS crisis when it wasn't even being spoken about by then-President Ronald Reagan; the brand created a campaign to spread awareness and accurate information about the disease, and how people could help. This brand ethos has only continued throughout the decades, raising awareness on social issues and donating to various causes.
Collina Strada's Fall 2019 runway show called for the fashion industry to make major strides to become more sustainable. The brand itself is leading the way, announcing that 75 percent of the fabric used to create this collection was deadstock materials.
Patagonia has been vocal about politics since the '70s, and continues to be in the era of the Trump presidency, becoming even more outspoken about its political and environmental responsibilities. Beyond volunteering and donating to charities, Patagonia gives small grants to people who are trying to make a difference on a small, personal scale. The brand also has a resource on its website to connect grassroots activists, who don't know where to begin, with places that can use them.
A portion of every single full-priced item at Wildfang goes directly to charity, with the brand rotating which charity receives the donation each month. The charities which receive contributions mainly support women, specifically queer women. Plus, the brand itself regularly releases lines of political and pro-LGBTQ merchandise.
Whenever possible, Kidd Bell uses recycled or otherwise ethical materials to produce its products, and works with small and local businesses to design and create some of its goods. It also partners with notable people like Stephanie Beatriz to make lines that give a portion of proceeds to local and global nonprofits.
Amour Vert's clothes are made in small batches to reduce waste as much as possible, and all fabrics are ethically sourced. Plus, for every T-shirt bought from the brand, it will plant a tree in North America through its partner at American Forest. According to its website, the brand has planted over 200,000 trees and taken part in 21 reforesting initiatives.
As a person with terrible eyesight, I'm incredibly aware of the privilege that comes with being able to afford glasses and contacts. Without them, I'd be extremely restricted and unable to do most things. With every pair of glasses bought from Diff Eyewear, the brand donates a pair of reading glasses to someone who wouldn't otherwise be able to get them. The brand also devotes a ton of time to volunteering and has donated to hundreds of charities.