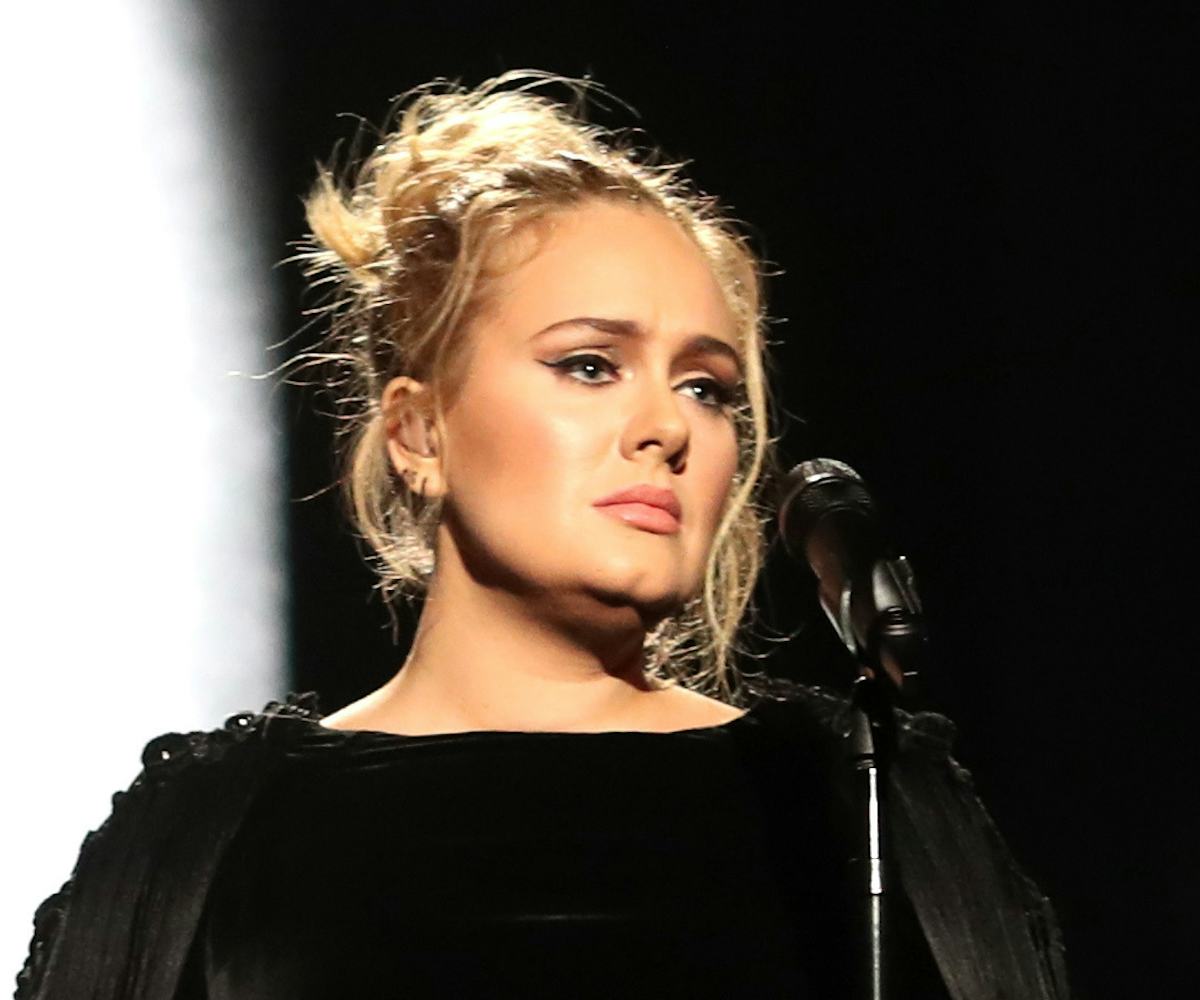 Photo by Christopher Polk/Getty Images for NARAS
People Should Stop Celebrating Adele's Divorce
On Friday, representatives for Adele announced her split from husband Simon Konecki, which, oddly, made much of Twitter very happy. Apparently, everyone has forgotten that the singer is a human being and not just the queen of the breakup album.
"Adele and her partner have separated," the statement, given to the Associated Press, read. "They are committed to raising their son together lovingly. As always they ask for privacy. There will be no further comment." While the news that the end of Adele's marriage and the split of her family should have been received with sadness and condolences to the pair, people were instead incredibly happy that Adele is going through a breakup and thrilled at the possibility of a new album as a result.
Adele doesn't owe us, her fans, anything. We shouldn't be happy that a singer whose music we admire so much is likely going through something incredibly painful right now. As great as it would be to hear something new from her, it's completely insensitive to be thrilled at the news.