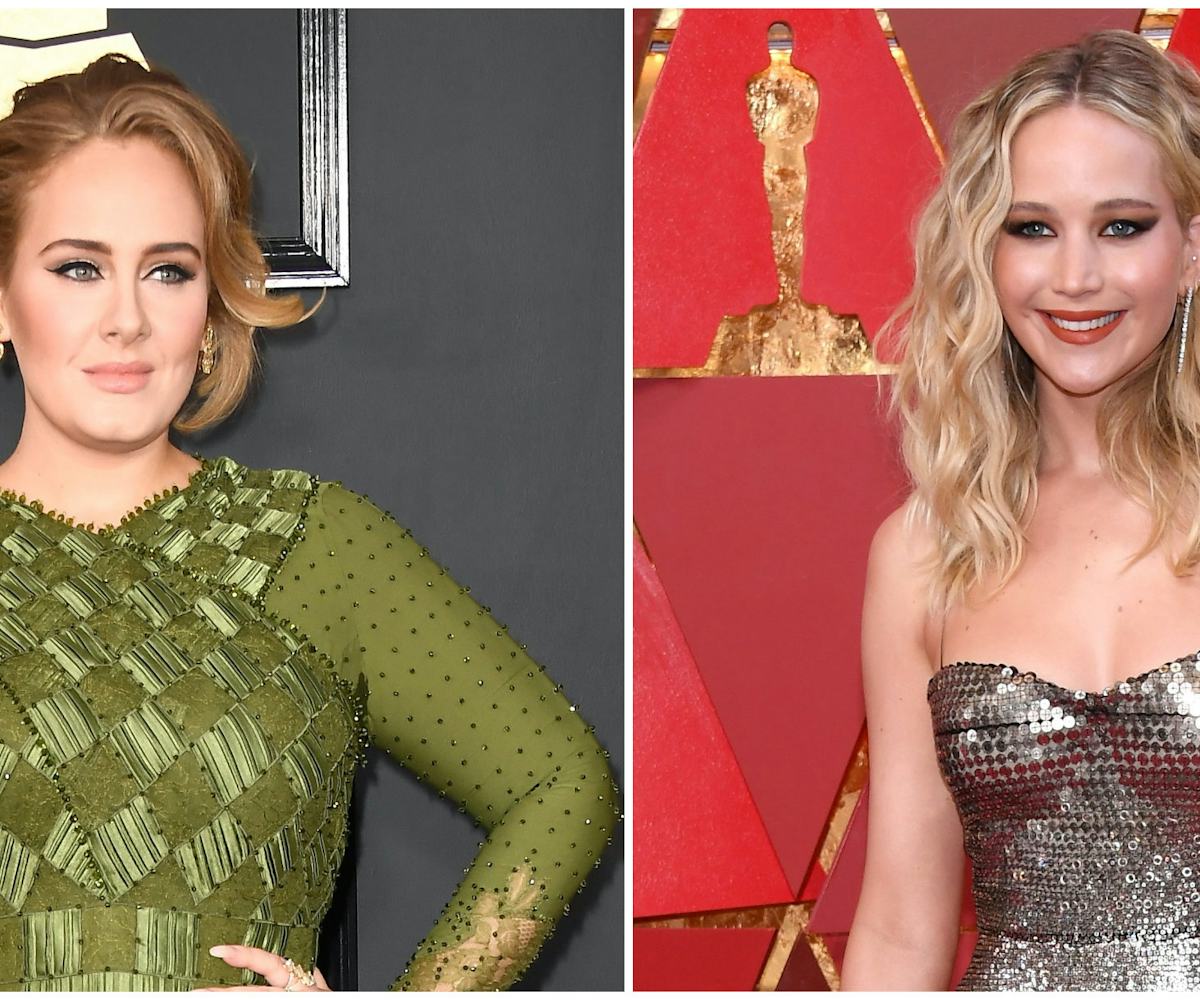 Photos by Frazer Harrison/Getty Images, Kevork Djansezian/Getty Images
Jennifer Lawrence Tackled Adele At A Gay Bar After A Round Of Musical Shots
You haven't partied like these two did this weekend
This weekend, Jennifer Lawrence and Adele partied it up together at a gay bar in New York City, and, though I'm often annoyed when straight-presenting people co-opt queer spaces, I will make an exception for these two. In fact, I would like an invite to their next night out!
The two were spotted at the West Village spot Pieces, where they proceeded to get very, very drunk. Proof? They joined drag queen Brita Filter for a drinking game called "musical shots," which I don't quite understand how to play based off the videos but that seems very fun. Somehow, it was concluded that Adele lost, after which Lawrence decided to tackle the singer to the ground.
Someone, perhaps Brita Filter, is heard saying, "Jennifer, this isn't the Hunger Games," which only seemed to encourage her.
The two also went backstage, where at least Lawrence got her makeup done by a drag queen. Talk about getting a VIP gay experience.
A drag queen even brought Adele on stage to ask her if she was excited to "mingle and have a great time with the gays," to which she replied, "Fucking obviously." Truly the ally we deserve.
I think the two should hit a lesbian bar next. I feel like they would fit in just fine at Cubbyhole or Flaming Saddles.