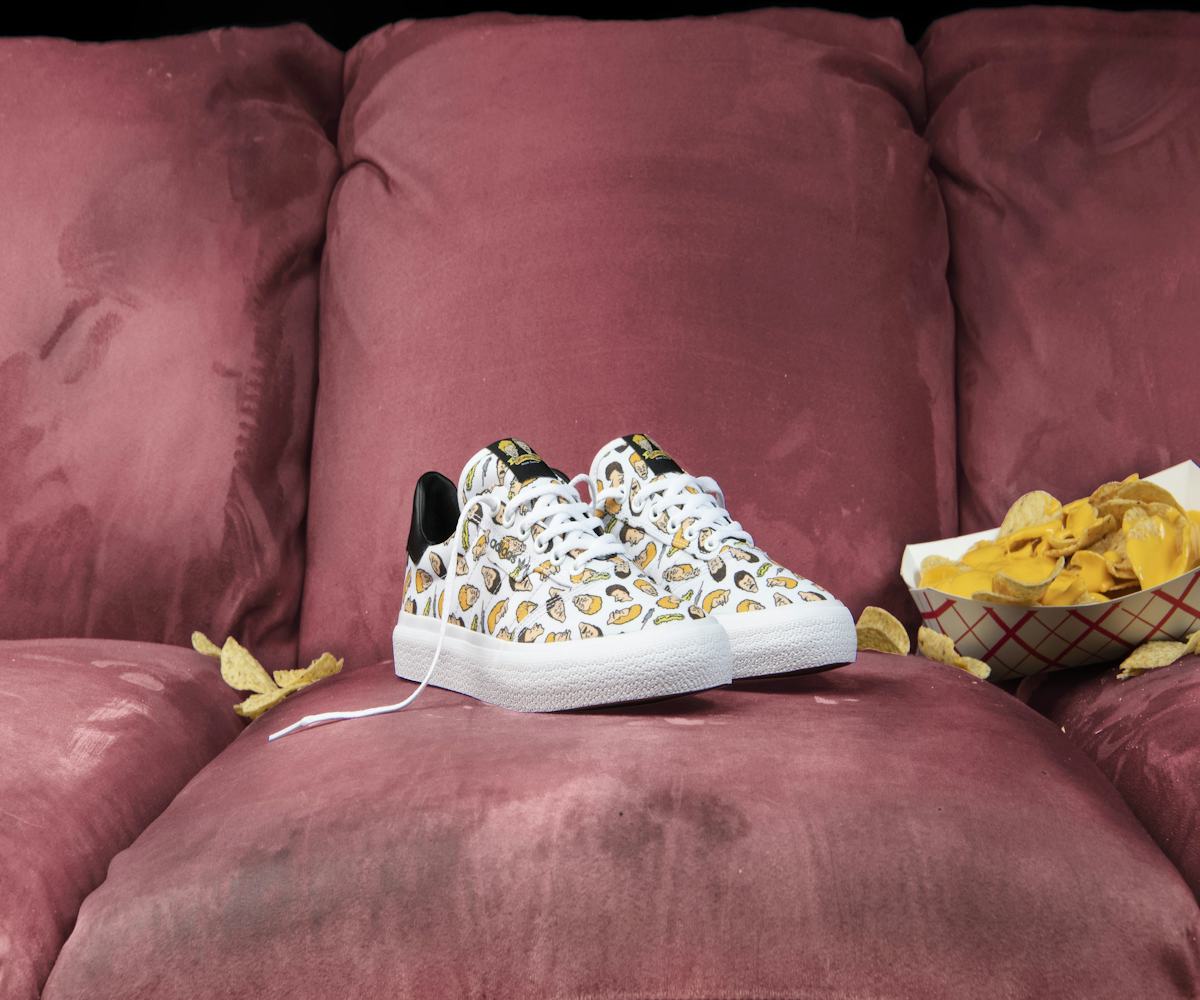 Photo courtesy of Adidas
Adidas' New 'Beavis And Butt-Head' Collection Will Make You Nostalgic For The '90s
And remind you of why you loved the show in the first place
The stars of Adidas Originals' latest launch are no other than Beavis and Butt-Head, the lovable idiots from your favorite '90s sitcom.
The Beavis and Butt-Head collection is for the Adidas Skateboarding line and follows the four-piece capsule launched back in October. Four apparel items and two sneaker styles (one of which is a high-top silhouette) will be dropped this week. According to Adidas, the collection "pays homage to the golden era of '90s skateboarding and the pop culture surrounding it."
One of the pieces, a jacket, shows the two characters walking with skateboards in hand, talking about how much "walking sucks." Another piece from the collection references Beavis' alter ego Cornholio, with the fake name emblazoned on the back of a jersey. Pretty much all of the pieces reference the characters' slobby lifestyle and laziness, which was definitely the most relatable aspect of the characters (even if we weren't ever that bad).
The product imagery shows the collection draped over a dirty couch with food strewn about it, because how else would it be shot? The pieces will be available at the Adidas website starting on March 15.
In the meantime, check out the looks from the collection, below.