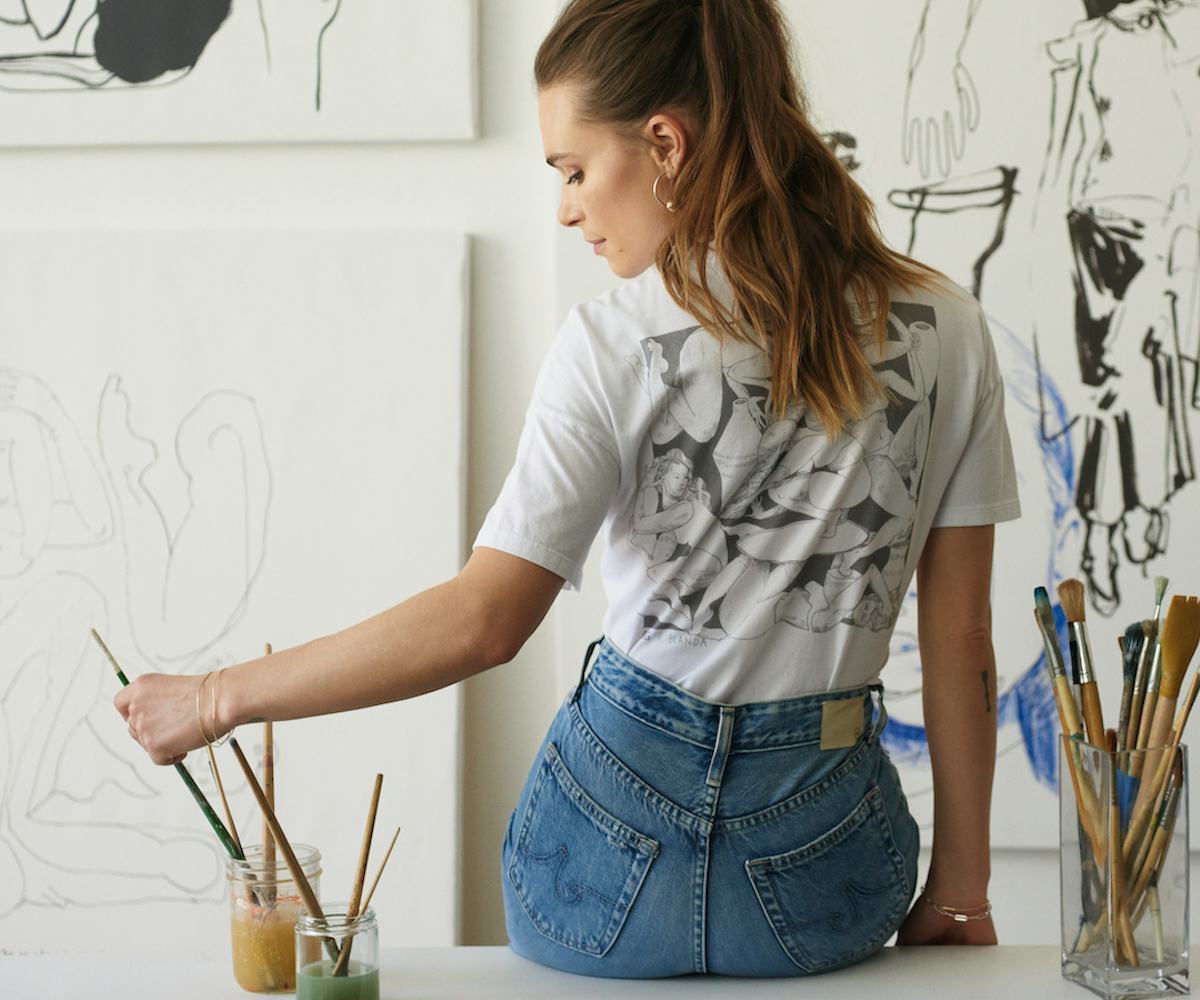 Photo courtesy of AG
This Denim Collaboration Is Bringing Clean Water To Those In Need
To counteract the negative impact denim production has on the planet
It's pretty common knowledge that the fashion industry is one of the most polluting industries on the planet, with denim production serving as one of its biggest culprits, especially in terms of water usage and contamination. That's why we're always happy to see major denim brands upping efforts to make their practices more sustainable.
And that's exactly what AG Jeans is doing. Recognizing the impact that standard denim production practices have on the planet, the brand has announced that it will be taking major steps toward counteracting it by implementing new methods to reduce waste—such as its new state-of-the-art water filtration system, launching later this year.
Along with its new efforts, the brand has just announced a 12-month partnership with Water For People, kicking off with a limited-edition capsule collection with Swiss contemporary artist Blanda to celebrate.
The capsule, which aims to celebrate women, water, and the human experience, draws inspiration from Newton's Third Law, which states that for every action, there is an equal and opposite reaction. It features three original works by Blanda, printed onto jeans, denim jackets, tees, and more: Dancers, representing the push and pull, movement and counter-movement of everyday human interaction; Collage, a collection of sketches that represent our interaction with water; and Third Mind, representing the figurative idea of two minds working together, creating something neither would have been able to do alone.
Every purchase from this collection donates enough to provide two weeks of safe water to a person in need, with AG donating up to $100,000 to the cause. Pieces range from $148 to $325.
Take a closer look at the capsule, below, and head on over to AGJeans.com to shop.