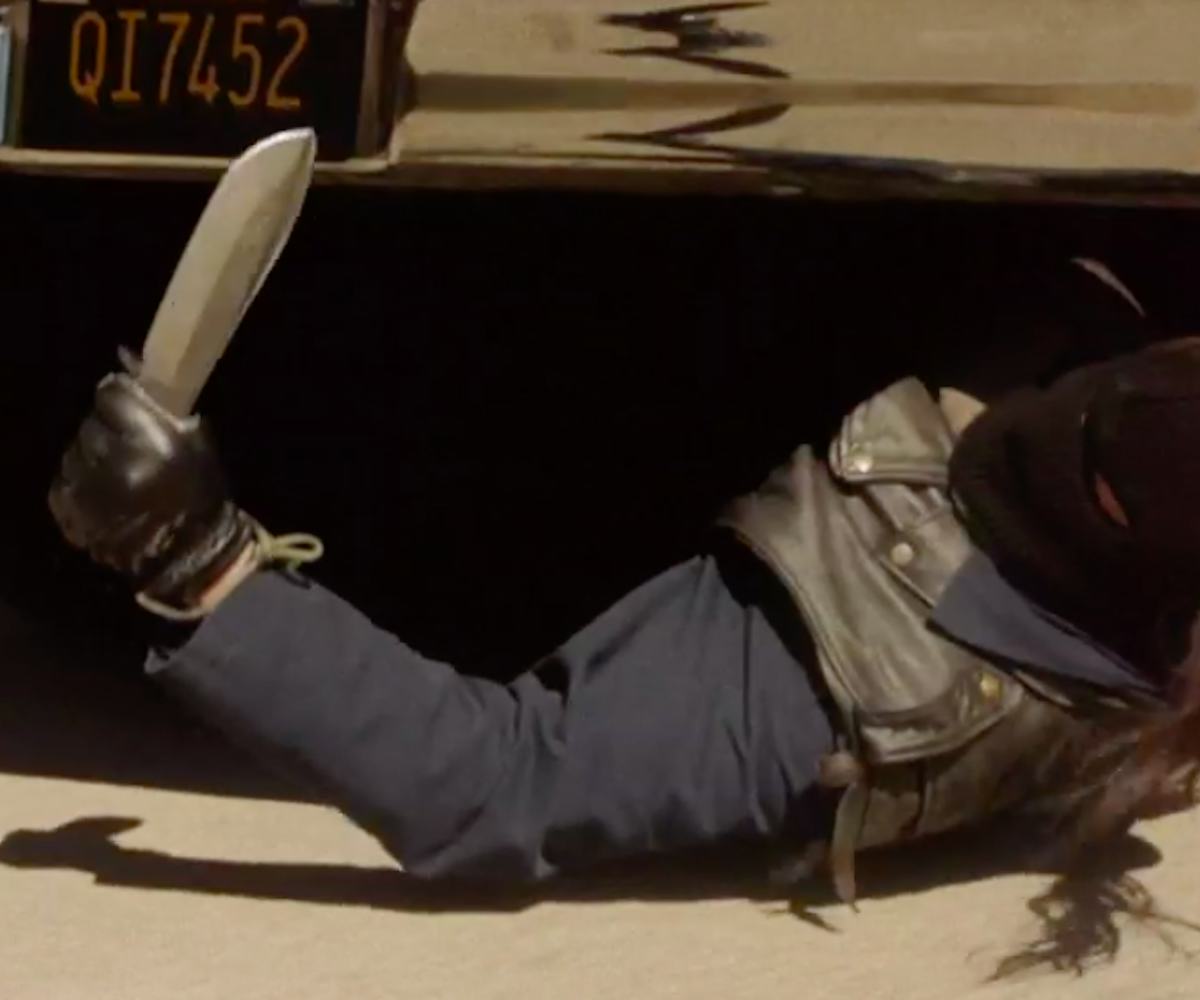 Photo courtesy of FX.
The New 'American Horror Story:1984' Trailer Introduces Camp Redwood's Slasher
Is this the premise of the new season or is it one of Ryan Murphy's tricks?
As is tradition for Ryan Murphy's anthology horror series, American Horror Story is slowly rolling out more clips and teasers for the upcoming ninth installment, subtitled 1984.
A new video was just released, showing a group of teenagers drinking and cheering as they head toward Camp Redwood. There's an ominous "BEWARE" warning on the back of a sign that none of them see, nor do they spot the masked assailant hiding in the undercarriage of one of the vehicles. At the campsite, they drink some more, throw a football around, and one of the girls swims to a canoe in the lake. That's when the assailant springs up from the water with the knife in hand, presumably to stab her.
But I'm not buying the idea that this will actually be the setting of the show, or that the knife-wielding killer will be the this season's boogeyman. My theory is that this is a snippet of a show within a show. We know that series regulars—Billie Lourd, Emma Roberts, and Leslie Grossman—are set to star in the season. Yet, none of them are present in this clip.
We also know that Murphy likes to leave the new season shrouded in mystery until the very last moment. Perhaps the new season is set in 1984, and one of the characters is obsessed with the slasher films of that era, which is what we see in the clip? (Murphy previously revealed that this season will be inspired by '80s horror films like Friday the 13th.) Or could this be someone's memories that we're seeing? Either way, Mr. Murphy, I'm onto you.
Check out the teaser, below.