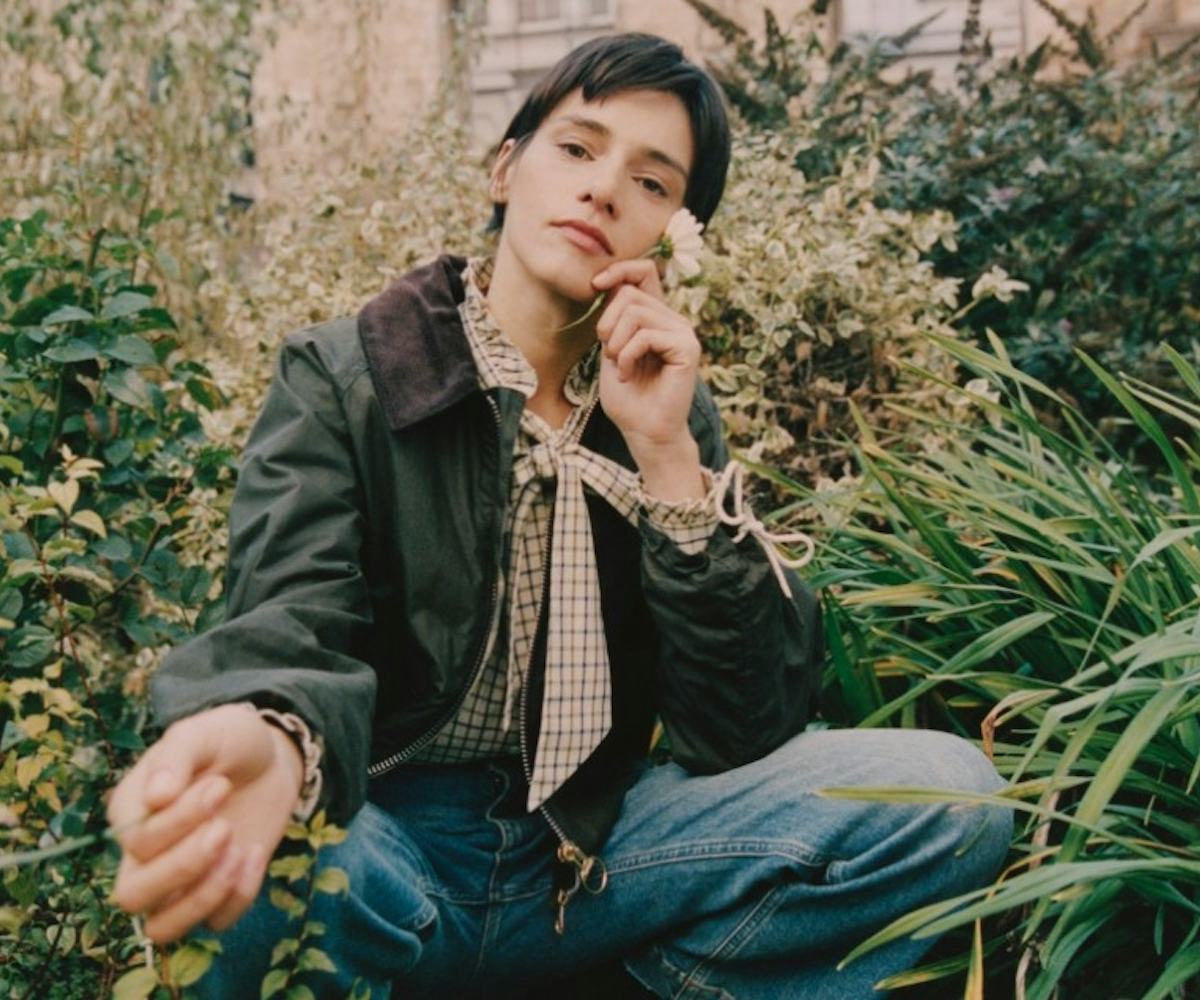 Courtesy of Barbour
Alexa Chung's Second Barbour Collection Will Dress You For The English Countryside
And what more could you want for spring?
After a successful debut collection last fall, Alexa Chung is collaborating with Barbour again. The Spring 2020 collection is available for purchase starting on Monday and will give you exactly what you would hope for from the fashion designer, especially if you plan to have your warm-weather aesthetic channel the best wardrobe for the English countryside.
While Chung's first collaboration with Barbour remixed some of its staple outerwear pieces into a more modern-day, fashion-forward collection, the newly launched range takes this partnership's experimentation to the next level, all while staying try to the heritage brand.
"We've cropped jackets, developed new fabrications and colors, and played with outerwear interiors as exteriors," said Chung in an official statement. "This collection marries British heritage with contemporary living; classic, durable, irreverent but respectful. We are looking back but moving forward. Not literally, as you'd probably fall over."
The new offerings include quilted fabric jackets, plaid shirts with pussy bows, and a cropped leather jacket that I think I'll be needing to add to my cart sooner rather than later. This also marks the first time Chung and Barbour have ventured into shirting together and, honestly, it was worth the wait.
So if you're hoping to dress like you live in a cottage surrounded by green rolling hills, feel free to shop the new collection, which is available at Bloomingdale's and actual-IRL Barbour retailers. (Saks Fifth Avenue will have the collection, too.) Take a look at some of our favorite pieces from Barbour x ALEXACHUNG, below.