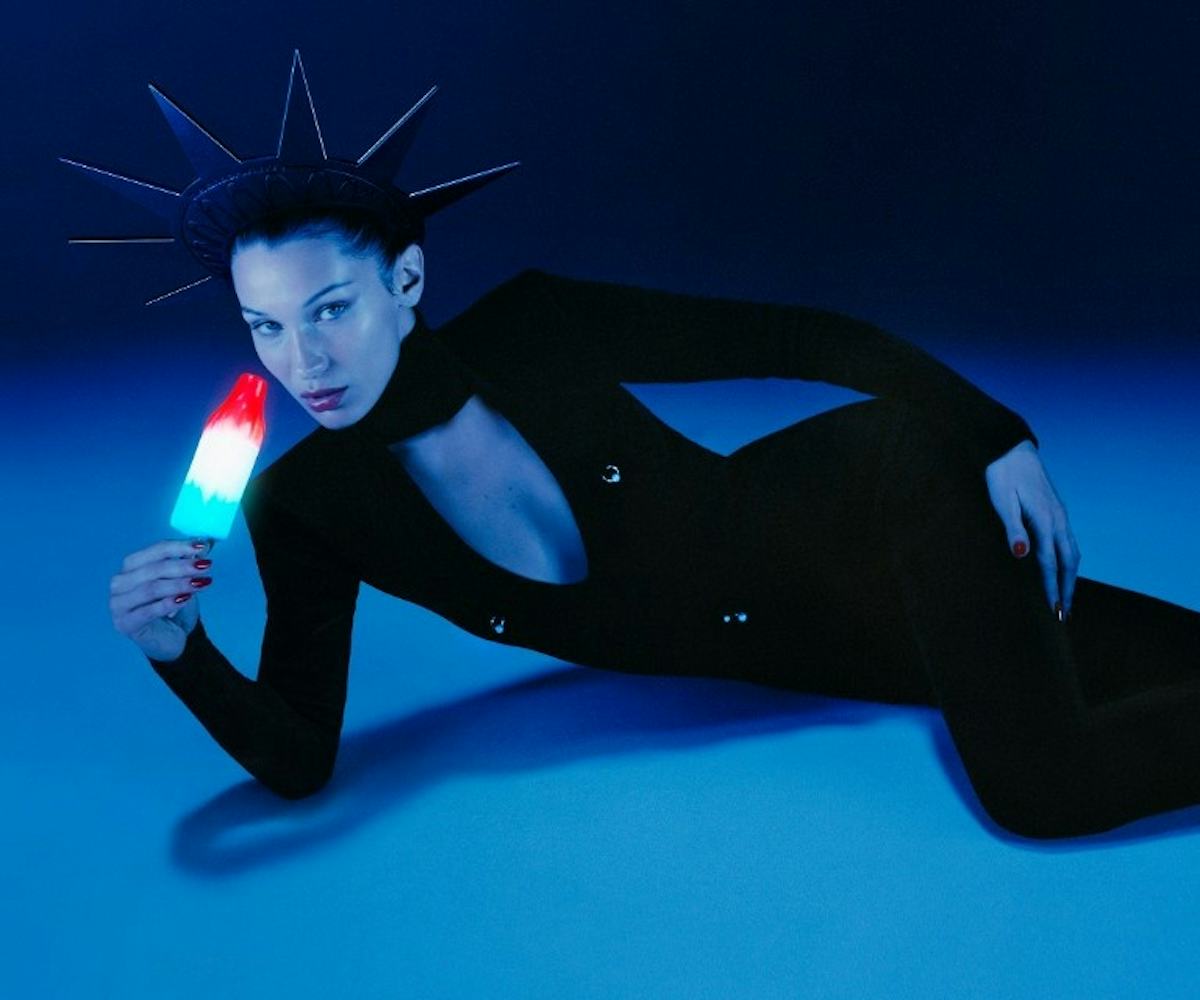 Photo by Brianna Capozzi for Alexander Wang
Bella Hadid Is Lady Liberty In Alexander Wang's Newest Campaign
Nothing but respect for MY Statue of Liberty
Bella Hadid is the Queen of New York for Alexander Wang's latest campaign. The model donned Lady Liberty's crown and held a red, white, and blue popsicle for one of the shots for the namesake brand's Collection 1 2020.
The new collection marks Wang's departure from the typical fashion week calendar, showing the line back in June at Manhattan's Pier 19. It's an ode to his hometown of New York City, as he mentioned on Instagram: "Inspired by the people, the style, and the energy that make New York extraordinary."
"I have this incredible curiosity to always evolve and to see how far the story and the creative process that I have in my head can extend," he told Hypebeast prior to the show, which Hadid also walked in. "I'm so fortunate and lucky to work with people that I can call my friends and people that really inspire me and that I've watched since their very first season. Coming in not knowing anything about fashion or the fashion industry and being so nervous to seeing them become supermodels."
Wang pulled inspiration from "immigrant Americana" for the collection, while fusing his ideas of typical American pop culture with his own cultural background. Like Wang, both of Hadid's parents are immigrants, with her mother coming to America from the Netherlands and her father coming from present-day Israel.
See more photos from Alexander Wang's Collection 1 2020 campaign, below.