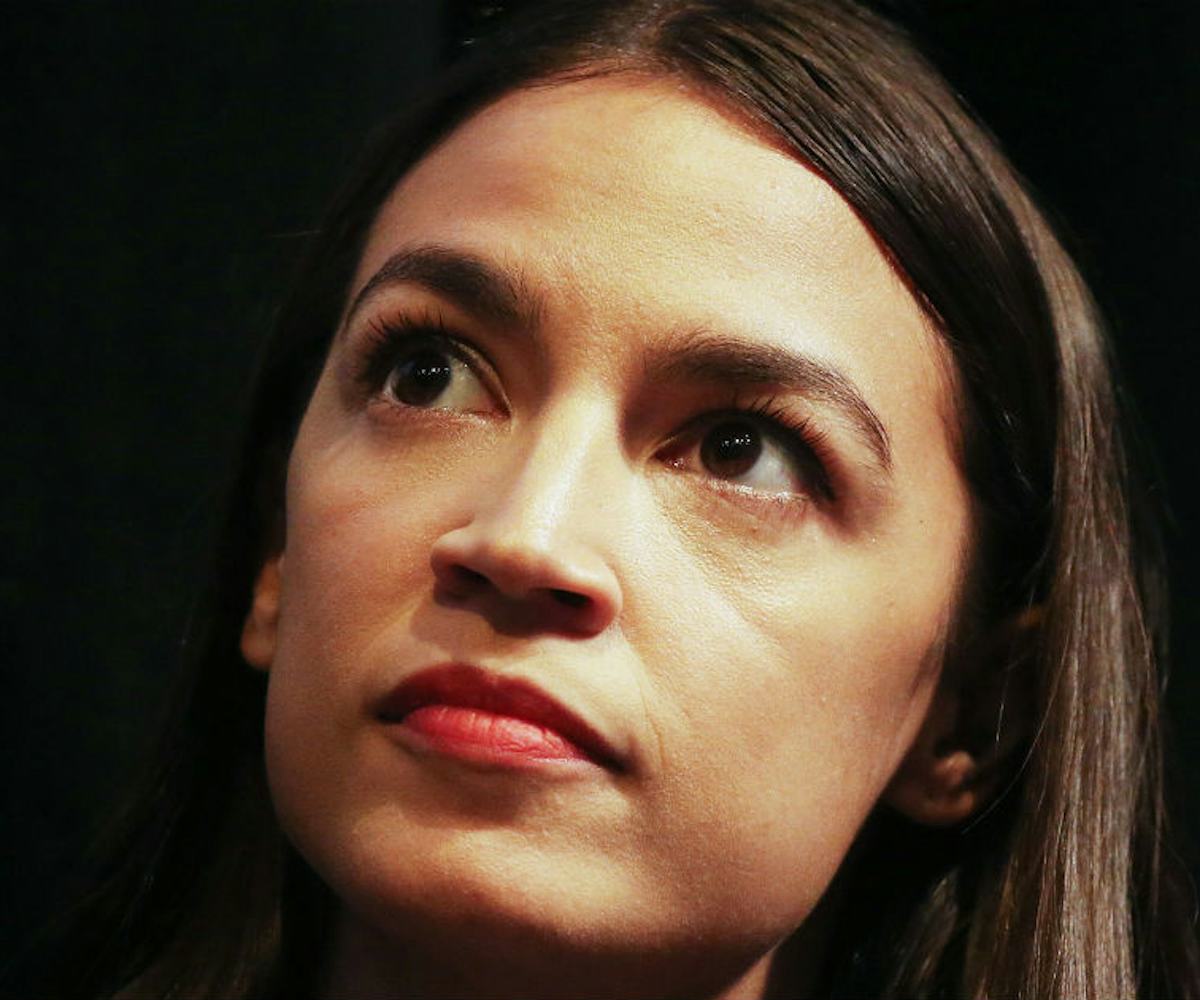 Photo by Mario Tama/Getty Images.
The Internet Slams Reporter Who Criticized Alexandria Ocasio-Cortez's Clothing
The Congresswoman had a few words for him too
Yesterday, conservative media reporter Eddie Scarry wrote the following about Alexandria Ocasio-Cortez: "Hill staffer sent me this pic of Ocasio-Cortez they took just now. I'll tell you something: that jacket and coat don't look like a girl who struggles." It seems he's implying that Ocasio-Cortez is for some reason lying about her working-class background because she can dress well for work? We're just as confused as you are!
Scarry has since deleted his tweet, but that hasn't stopped people on Twitter from trolling him for being a judgmental creep. And from one ignorant tweet, a new meme was born.
Many were quick to point out that Scarry's tweet is dangerous because it implies that "poor" people don't deserve nice things.
After deleting the tweet, Scarry attempted to explain himself by claiming that he was, actually, trying to compliment Ocasio-Cortez. "ATTN! I posted a tweet earlier suggesting the incoming congresswoman looked well put together -- ELEGANT even -- despite suggestions she's struggled. The tweet was taken as something else, so I've deleted it!"
Ocasio-Cortez perhaps had the best response of all (which is maybe why she's the youngest woman ever elected to Congress).