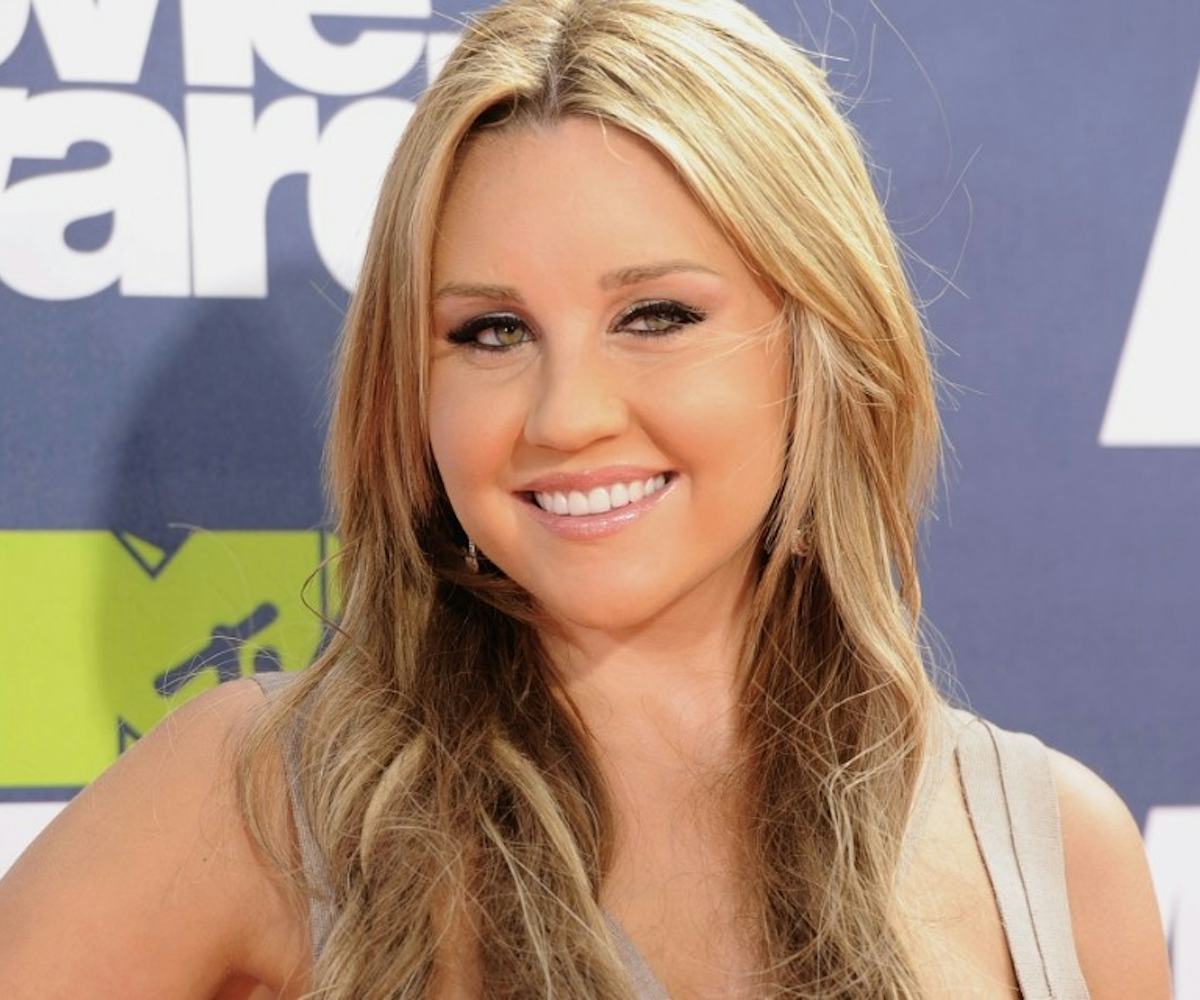 Photo by Jason Merritt/Getty Images
Amanda Bynes Shared (Then Deleted) Her Pregnancy Announcement
"Baby on board!" she wrote.
According to now-deleted Instagram post, Amanda Bynes is pregnant! The 33-year-old actress is expecting her first child with fiancé Paul Michael, with the pair sharing photos of an ultrasound to social media on Tuesday.
"Baby on board!" Bynes wrote on Instagram, including the ultrasound picture with her name on it, which has now been removed from her feed.
Michael also posted-then-deleted the photo, captioning it with "Baby in the making."
Sources confirmed the news to E! saying, "It's true," adding, "She's very, very early. Her parents know."
Bynes recently announced her engagement to Michael on Valentine's Day before the two broke up three weeks later and she scrubbed all evidence of him from her social media. One day later, she posted a photo of them together to share that they had gotten back together writing, "My love."
After announcing her pregnancy, Bynes' lawyer, David A. Esquibias, shared a statement with E! News regarding rumors of her battles with substance abuse.
"Any reports that Amanda is suffering from drug or alcohol addiction issues are completely false. She is seeking treatment for ongoing mental health issues," he said. "We ask for privacy during this time, and for any speculation about her personal life from the public and the media to cease so Amanda can focus on getting better."