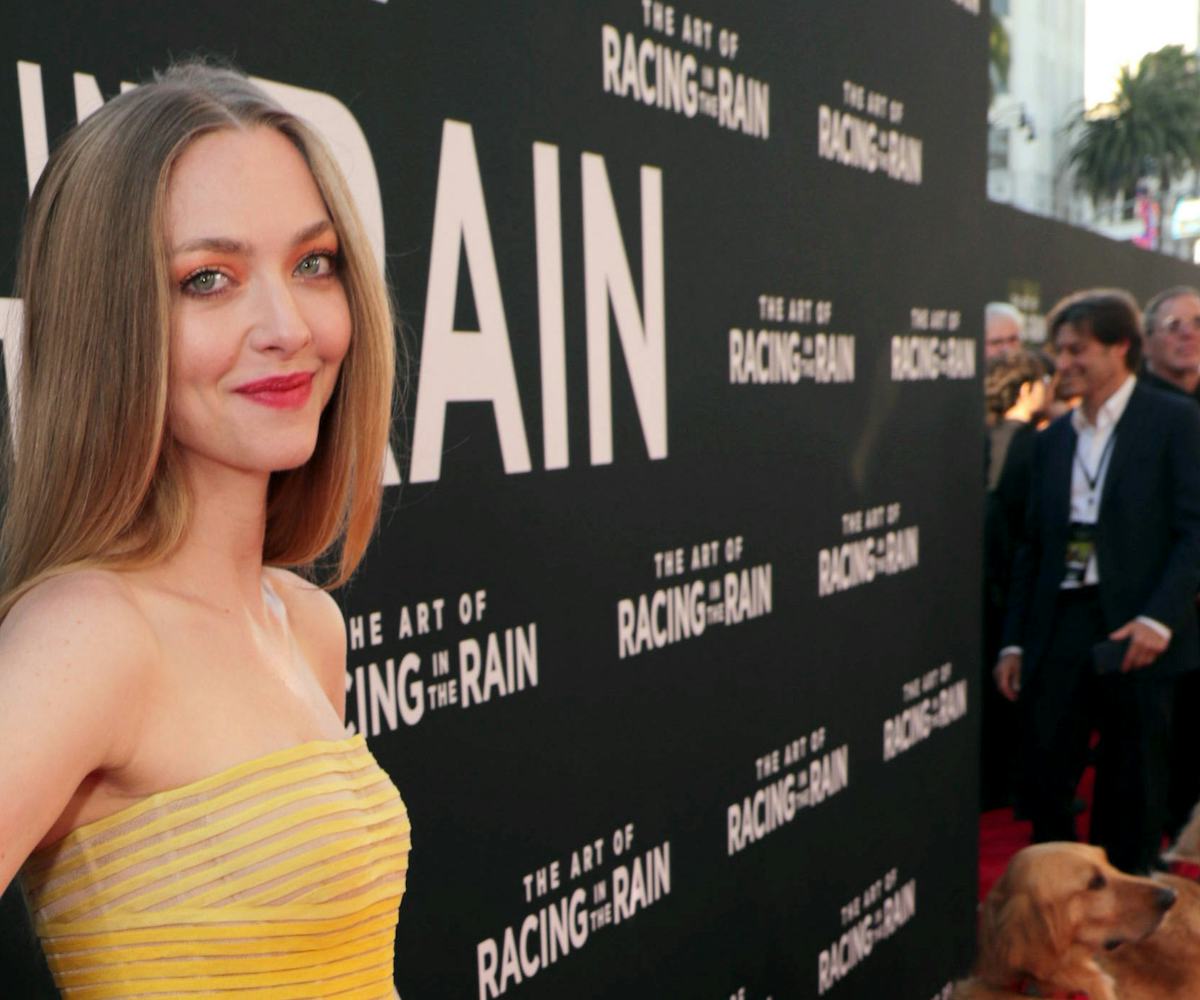 Photo via Eric Charbonneau/Shutterstock
Amanda Seyfried Wore A High-Low Dress That Actually Looks Good
Something I never thought I'd say
Amanda Seyfried just took the most questionable trend of the early 2010s—the unflattering high-low dress—and made it look good. I'm in awe, TBH, because I never thought it would be possible for me to like a dress that was much shorter in the front than in the back.
The actress appeared at the world premiere of her new film, The Art of Racing in the Rain, wearing a buttery yellow stripe Oscar de la Renta creation, paired with minimal jewelry and strappy white heels. Her dress comes midway down her calves in the front, and gets longer in the back with a full train.
I attribute to how good the dress looks to the bottom half being constructed with multiple layers of sloped fabric, making the long train look more natural than the bluntly cut hemlines on the dresses that I bought when I was in middle school.
The dress looked even better during golden hour, aka when Seyfried posed with her golden retriever co-stars. I'm melting!