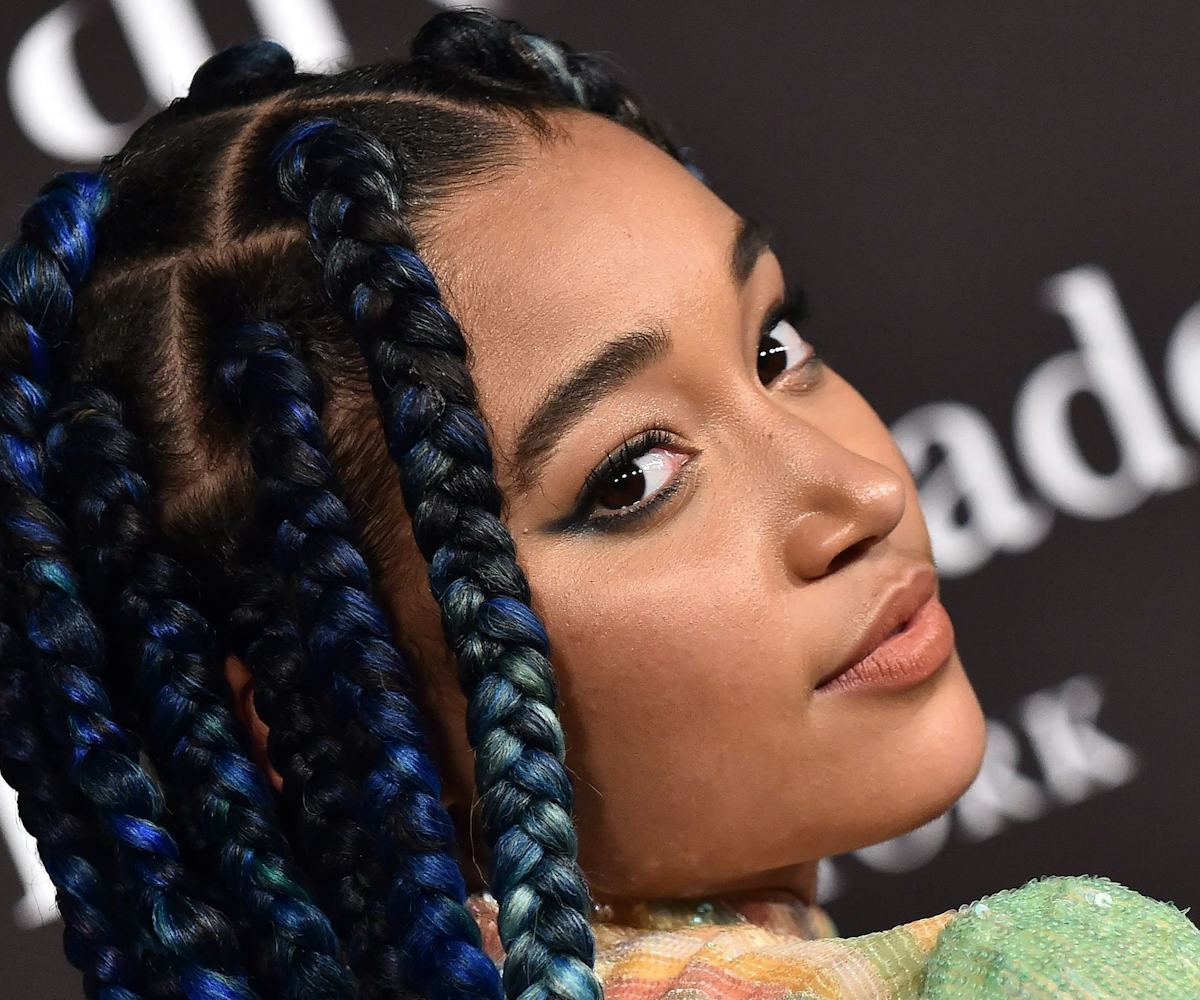 Photo by AFF-USA/Shutterstock
Amandla Stenberg Just Debuted The Dreamiest Mermaid Box Braids
Actor and activist Amandla Stenberg popped out at the InStyle Awards on Tuesday night, and although they looked absolutely dreamy in a mini, sequined Gucci dress in a psychedelic print (seriously, the puff sleeve deserves its own post), their hair was the real star of the show. Stenberg traded their bob for chunky ombré box braids, which faded from inky navy to royal and then aquamarine blue. The look paired perfectly with their matching sea-green winged eyeliner and peachy-brown lip.
Although this is the first time we're seeing the look out and about, Stenberg teased the style in an Instagram post last week. The photo showed row after row of braiding hair, neatly sectioned off into ready-to-use loops. It was cheekily captioned "vibe check," and fellow Black girls in the comments already knew what was about to go down."Oh these braids about to be bomb af!!!" said one user. "I'm excited," said another. A subsequent post gave yet another sneak peek, but the blue-toned lighting didn't give us much to work with.
Keep scrolling to see the mermaid-y look from every angle.