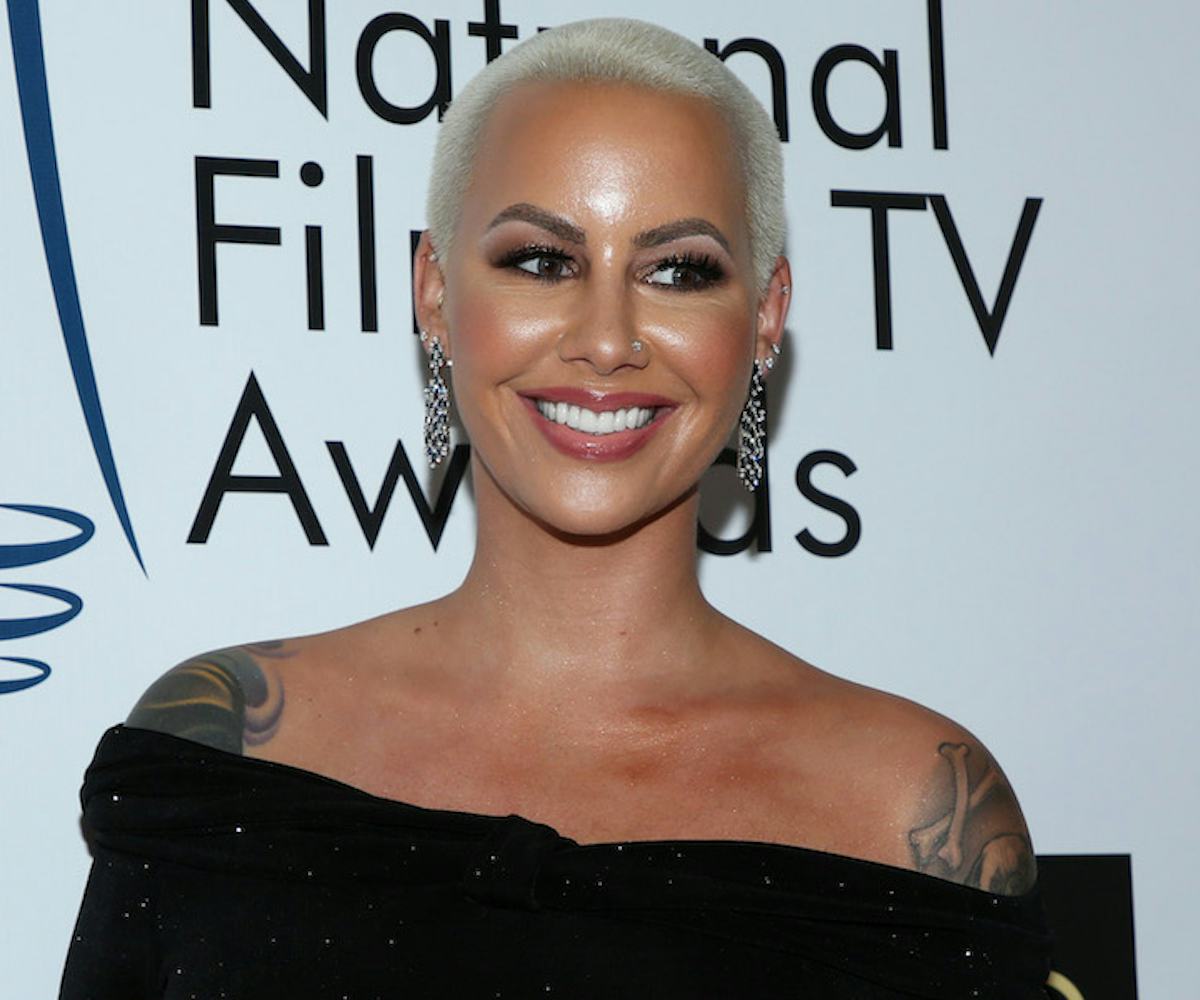 Photo by Phillip Faraone/Getty Images
Amber Rose Defends New Face Tattoo
"The moral of the story is do whatever you want in life."
Never without endless criticism for her life choices, Amber Rose has alarmed fans and haters alike with her new face tattoo. In an Instagram post shared Wednesday, she poses bedside in a bright red dress to debut her forehead ink — her infant son Slash's name appears to be written in an elaborate cursive, next to "Bash," a nickname for her older son, Sebastian.
Face tattoos have long been reserved for the Meek Mills of the world (and Summer Walker), so hate comments were inevitable, but leave it to Rose to have the most unbothered response of all time. Less than an hour later, she posted this text on her IG page: "The moral of the story is do whatever you want in life."
Rose is pretty clear on the fact that, while many commenters are saying she is "too pretty" for a face tattoo, plenty of people have torn her down for her looks in the past. "For the people telling me I'm too pretty for a face tat are the same people that would tell me I'm 'too pretty' even if they thought I was ugly," the post reads.
The post, signed "-Muva" with three variations of smiling emojis, was likely viewed by most of her 19 million followers, who were also privy to every moment leading up to the birth of Rose's second son Slash Electric Alexander Edwards. Born Oct. 10, 2019, Slash is the son of Rose and her boyfriend Alexander Edwards. Sebastian is her older son, whom she shares with rapper Wiz Khalifa, her ex-husband. She frequently posts about her children's lives, so naturally the next step was a forehead tattoo. See her Instagram post below.