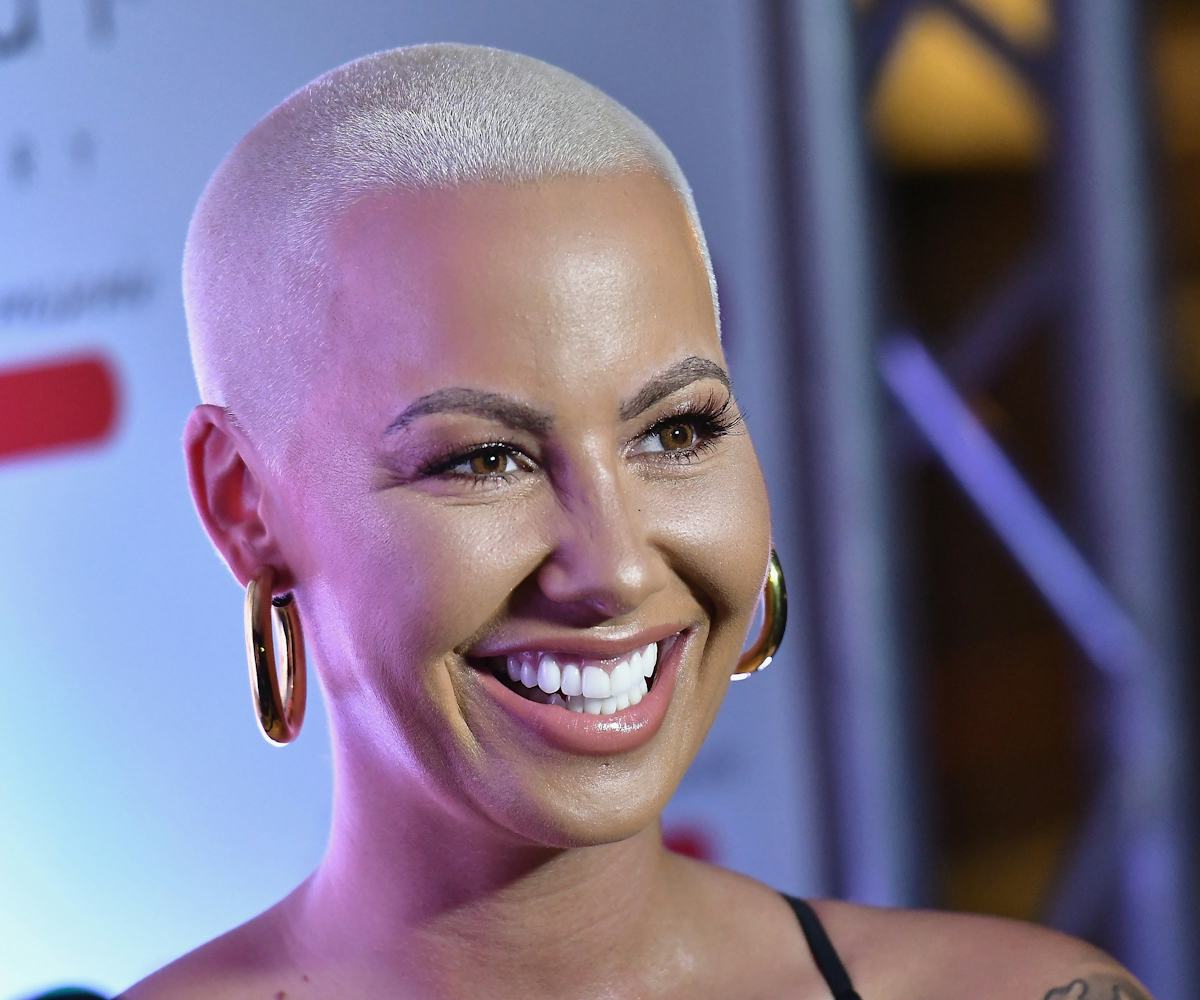 Photo by Gustavo Caballero / Getty Images.
Amber Rose Is Expecting Baby No. 2
She made the announcement and revealed the gender last night
Model, designer, and Slut Walk queen Amber Rose just dropped some big news on Instagram. She and boyfriend Alexander "AE" Edwards are expecting their first child together. The OG bald blonde posted a picture of herself mid-ultrasound and said that she and her boyfriend are "SUPER excited" about their "sweet little baby baby boy." In addition to smiley, heart, and pregnant emojis, she also included one that was vomiting, possibly alluding to morning sickness.
Rose and Edwards (who also rocks a blonde buzz cut) began dating last year. They made their relationship IG official after they were spotted together at her annual Slut Walk event in Los Angeles. Edwards is Vice President of A&R at Def Jam Records. Coincidentally, he is also best friends with Tyga, who shares a son, King, with Blac Chyna, who is Rose's BFF. Edwards shared the same photo on his own profile with a caption that began, "Even when it's dark... my son will shine."
Rose already shares a son, Sebastian, with rapper Wiz Khalifa. The six-year-old has won over the internet by appearing in commercials with his dad, nailing his pronunciation of 'translucent,' and riding the bus to school all by himself. In the announcement, Rose said that he is "happy to be a big brother."