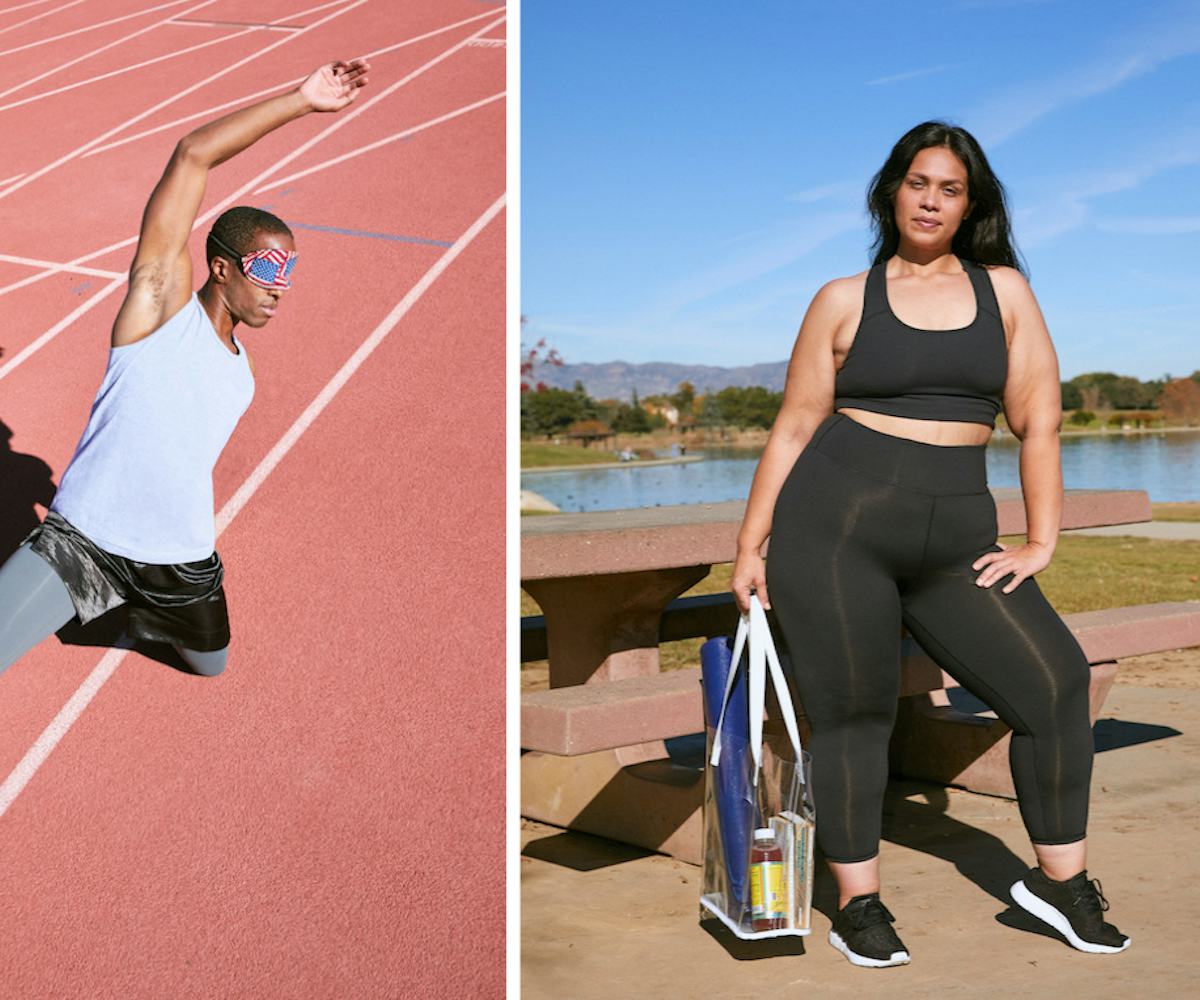 Photos courtesy of American Apparel
American Apparel Introduced New Workout Line With An Inclusive Campaign
The pieces will take your athleisure look to the next level
American Apparel just dropped its first activewear line since the brand's relaunch last year, and I can already tell that these looks are going to make up my entire summer wardrobe.
The new line, called FORWARD, offers a variety of styles in lightweight fabrics like flyweight satin, which is an imitation of boxing gear; lame tricot; and cotton Spandex. All of the fabrics feature a four-way stretch, making the clothes "suitable for training but also designed for life outside the gym."
With the collection, American Apparel also launched an inclusive campaign called How We Play, which shows a diverse range of models, including blind Paralympic runner David Brown and curvy yoga instructor Luisa Fonseca.
The collection's styles offer a wide range of looks which will fit with just about any aesthetic, whether you're going hard at the gym or looking for a casual off-day outfit. Personally, I'm excited about the iridescent looks and the rainbow patterned bra and bottoms, which I will definitely be rocking at Pride this year.
The entire line is also super-affordable, capping out at $48, with most products priced in the $20-to-$30 range. You can shop FORWARD collection online, now.