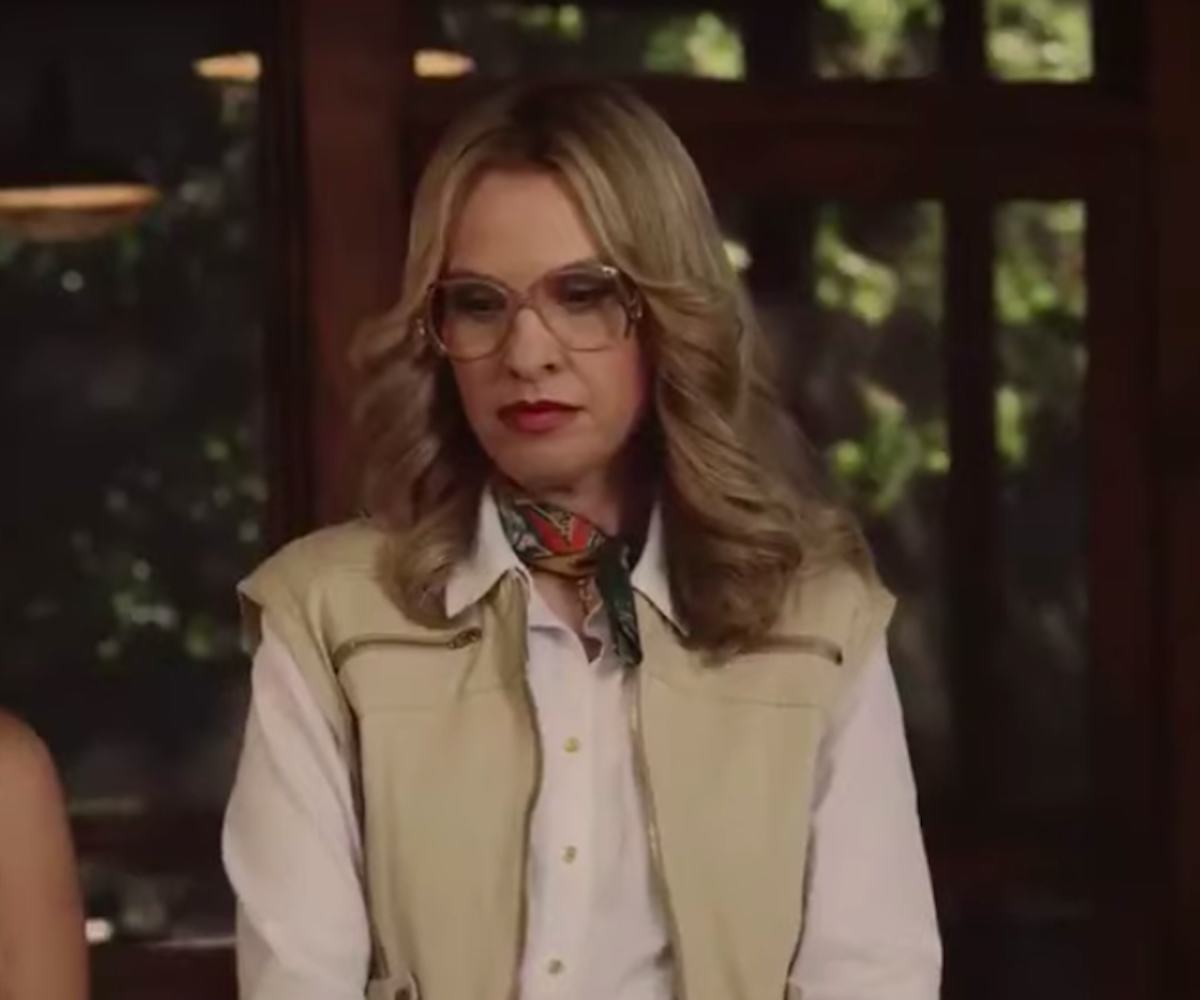 Photo courtesy of FX.
A Killer Is On The Loose In New 'American Horror Story: 1984' Trailer
Camp Redwood is under attack
Those of us who thought sneaky story master Ryan Murphy was trying to throw us off the trail with the early teasers for American Horror Story: 1984, have to eat our words. The anthology horror series creator just dropped the first full trailer for the ninth installment of the show, and it looks like he wasn't kidding around. 1984 really is about a masked slasher on the loose, terrorizing a group of teenage campers.
In the trailer, Cody Fern's character gets a summer job at Camp Redwood and invites all of his fitness class friends to come along for some summer fun. Some of the camp-goers, like Emma Roberts' character, are apprehensive because there's a killer on the loose and a psychiatric patient named Mr. Jingles has escaped. It's not clear whether the killer and the escapee are the same person, but, either way, a knife-wielding figure is terrifying the campers with speed and agility that Jason Voorhees could never.
Perhaps just as exciting as the plot is the cast in all of their '80s glory, including AHS alums Fern, Roberts, Billie Lourde, and Leslie Grossman. Making their AHS debut is Pose actress Angelica Ross and DeRon Horton who plays our beloved Lionel on Netflix's Dear White People.
1984 premieres on September 18.