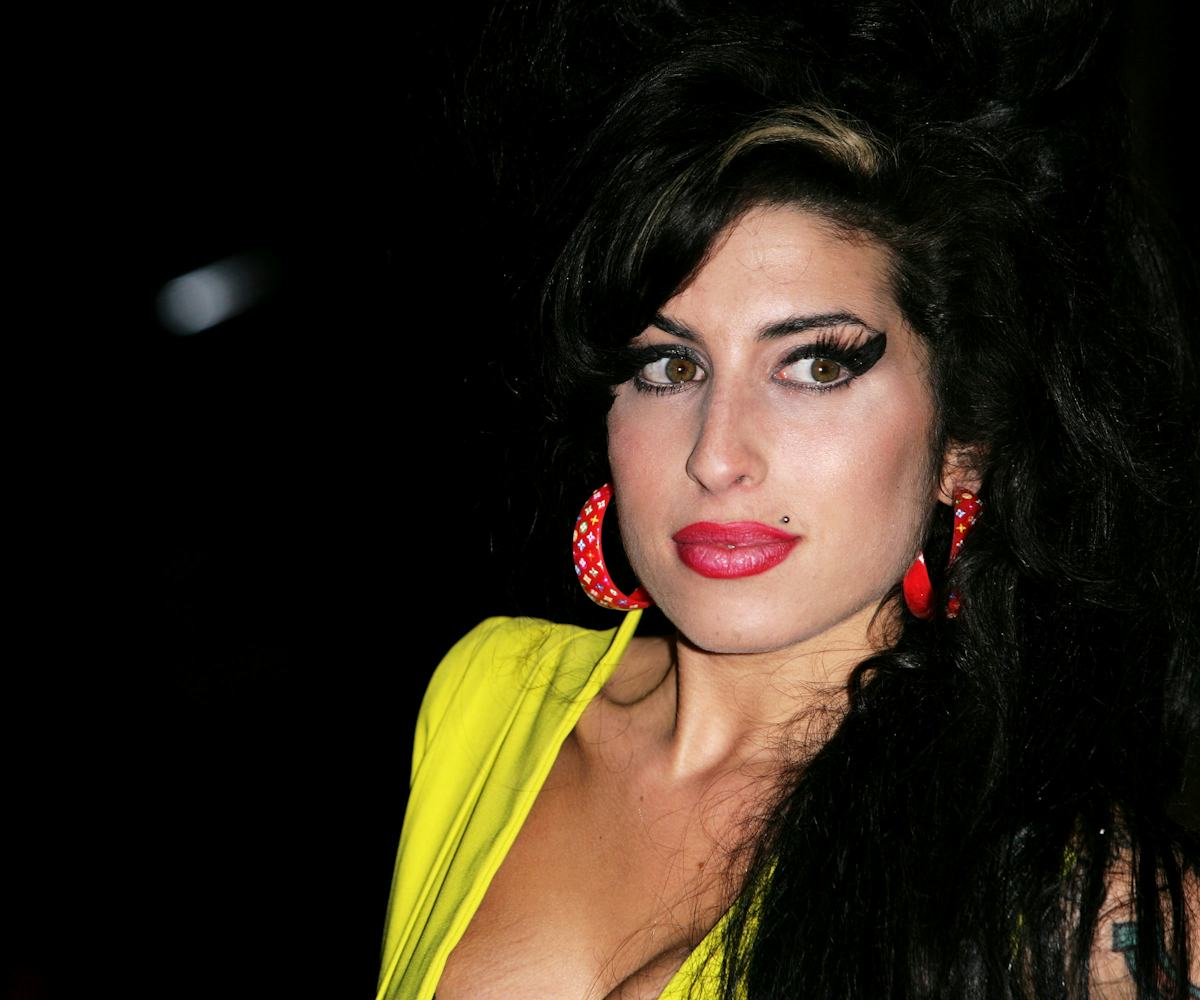 Photo by Gareth Cattermole / Getty Images.
There Is A New Song With Amy Winehouse On It And It's Haunting
It marks her third duet with Nas
Here are some words that I never expected to read or hear again: There is a new song with Amy Winehouse. But here we are in 2019, and Salaam Remi has granted me a wish. On Valentine's Day, the Grammy-nominated producer and frequent Winehouse collaborator (also responsible for hits like Miguel's "Come Through & Chill") released "Find My Love" which features rapper Nas and that powerful and haunting voice that I have come to love and cherish so dearly.
Representatives for Remi said that the Winehouse vocals were from an old jam session the two had. Remi was a producer on both of Winehouse's albums, Frank and Back to Black. "Find My Love" marks the third time Winehouse and Nas have done duets under the direction of Remi. They were previously heard together on "Like Smoke," a single from her 2011 posthumous album Amy Winehouse Lioness: Hidden Treasures, and "Cherry Wine" from Nas' 2012 album Life Is Good. Winehouse died of alcohol poisoning on July 23, 2011, before they could complete production on her third album. My heart is still broken about it as she is by far my favorite artist.
"Find My Love" is set to appear on Remi's Do It for the Culture 2, a collection of songs curated by him. Check it out,below.