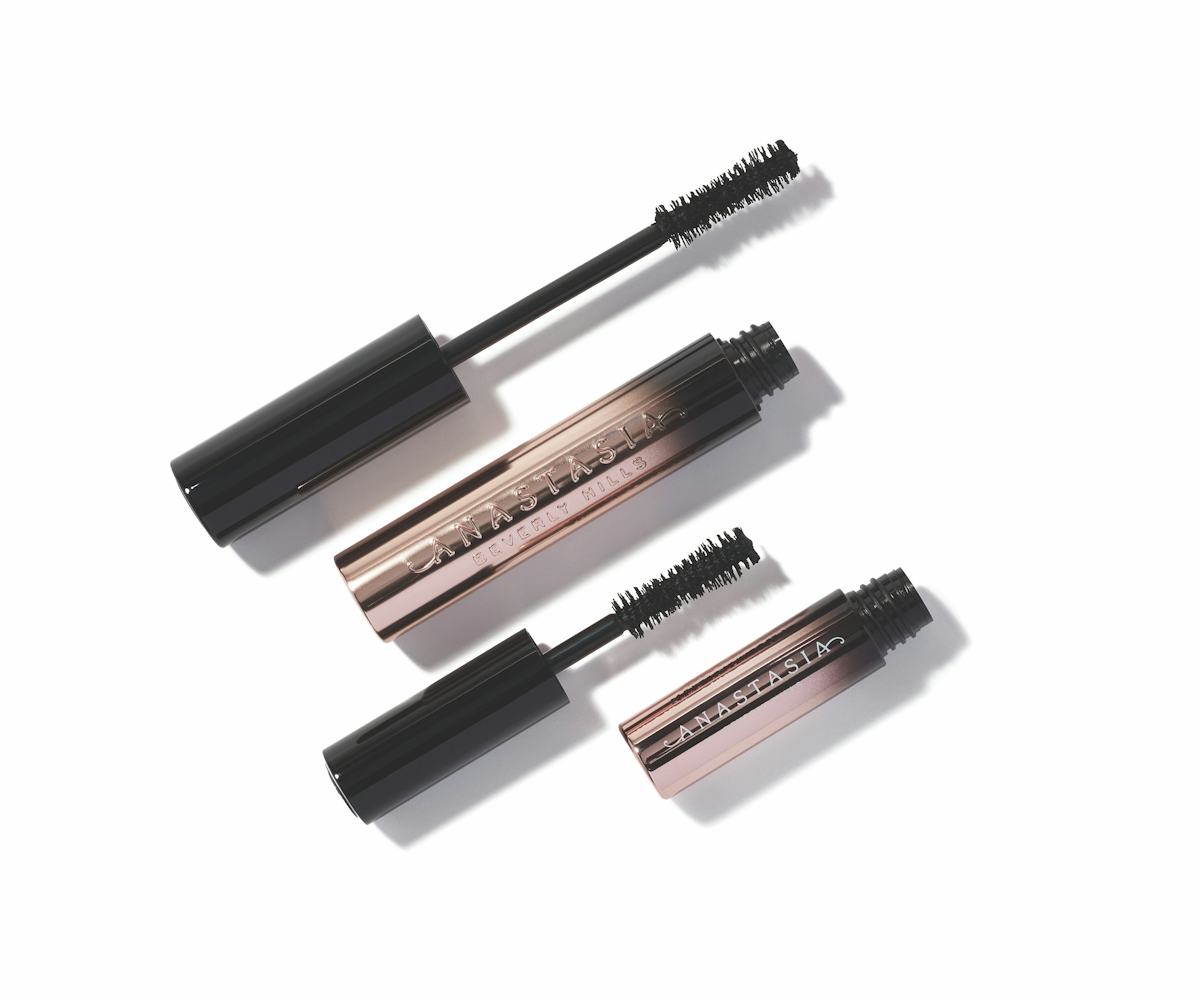 Courtesy of Anastasia Beverly Hills
Anastasia Beverly Hills Released First Mascara & It's Bound To Become As Iconic As Its Brow Product
It features a specially designed brush for serious volume
Makeup bags everywhere would not be the same without Anastasia Beverly Hills. The beauty brand has launched just about every must-have under the sun, including colorful eyeshadow palettes, highlighters that provide some serious shine, and liquid lipstick that outlasts every obstacle that comes its way. For its newest launch, the brand is entering brand new territory, unveiling the first ever Anastasia Beverly Hills mascara.
Retailing for $25, the Lash Brag Volumizing mascara drops online through ABH on March 10, and will later be available at select retailers on March 15. If you'd rather start with a sampler size, a small tube of the product will be available for $13. And when paired with any of its palettes, you're sure to create looks worthy of sharing with TikTok.
For its foray into mascara, Anastasia Beverly Hills created a jet-black product designed to coat each individual lash with full pigment. The brush is said to leave no clumps behind, and it's reported to give instant volume. To really touch the sky, Anastasia Beverly Hills suggests applying up to three coats, noting that the mascara's flexible polymers make for a creamy formula.
News of a possible ABH mascara first made its way to Twitter when the company's president, Claudia Soare, also known as Norvina, confirmed that the launch was coming "in a few weeks." Fans of the beauty brand were naturally thrilled with the news, tweeting, "Omggg so excited" and "I love trying new mascara."
Get your first glimpse of the new product, below.